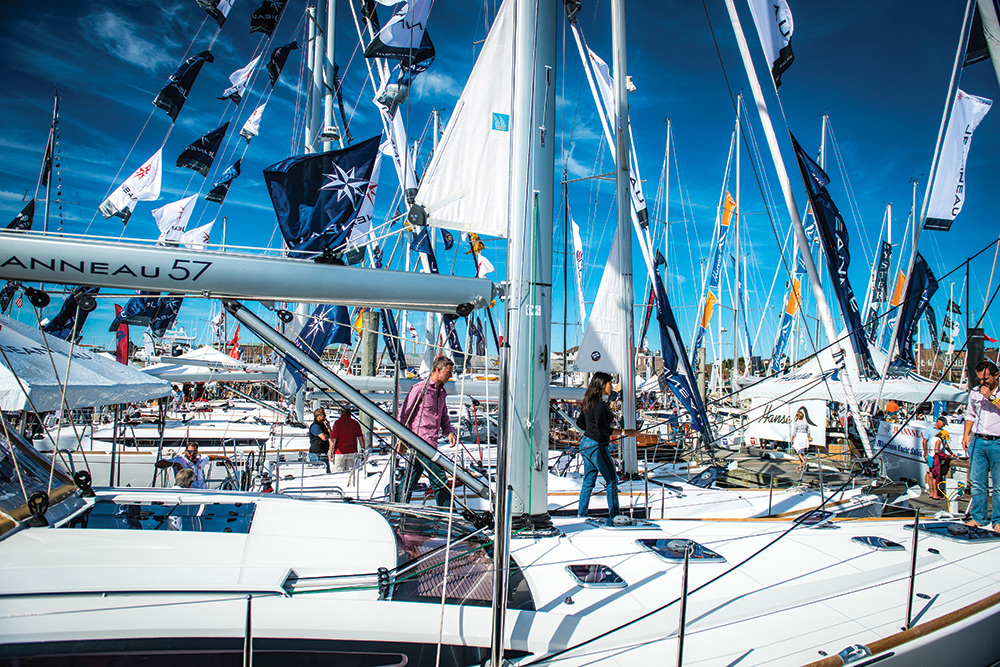 Every sailor has heard the adage that the two happiest days in a boat owner's life are the day you buy your boat and the day you sell it. Ensuring that the buying part of that equation rings true starts with buying the right boat for your sailing style at the right price. We're breaking down the process, whether you're buying new or used, big or small, cruiser, racer or daysailer.
What's your budget?
It's important when making a budget to consider all the factors, not just the purchase price. Just as when shopping for a home or car, you need to check in with your bank or lender to find out how much you can and are willing to spend on a boat. Come up with a price range that you will use to start looking for a boat.
Factor in all the ancillary costs, such as off-season storage, marina and slip fees, annual maintenance, insurance and, of course, a refit budget, as buying a used boat will usually require updated or new equipment. Remember the bigger the boat the higher these costs will be.
It's not unrealistic to consider that 50% of the budget is for the initial purchase price of the boat and 50% of the budget going for the inevitable refit, especially of an older used boat that may need substantial upgrades of rigging, engine, sails and electronics, all costly items. The older the boat and the more it was sailed may make the refit budget larger. Even if you are buying a new or late model used boat, you'll still want to include 15% to 20% of your budget for kitting out the boat with things not included in the base boat price. These days, manufacturers are including more and more items in the base boat price, such as sails, electronics and navigation gear, inverters and watermakers, making new boats truly sailaway priced. But there will still be items you'll want to add.
"The major reason people make a mistake when buying a boat is that they get lured in by a bargain," said John Kretschmer, SAILING's contributing editor who runs a popular used-boat buyer's workshop. "They get driven by the deal and then rationalize that this it is the perfect boat for them."
Find the right boat for you
Kretschmer recommends that the first step before even looking at brokerage ads or new boat brochures is to determine your sailing needs and define what it is you want to do with your boat.
"The hardest thing to do is to honestly assess what it is that you want to do with your boat," Kretschmer said.
The first step is to make a list of all the sailing you want to do, and where you plan to sail your boat. Are you most likely to sail offshore or keep to the coasts? Do you plan to do extended cruising or daysailing and weekend coastal cruising? Defining how many people will be sailing with you can also help narrow the field. Sailing with a full crew or a large group of friends or just your partner will dictate not only the size of the boat but how it is set up. If a cruiser is set up for shorthanded sailing you can go with a larger boat that can make a lot of miles on a long-distance passage.
If daysailing or weekend cruising is more your style, a boat with a smaller galley and porta-pottie can do the trick, but if you plan on extended time aboard you'll want more creature comforts such as an enclosed head with a shower, and plenty of storage.
If you plan on racing, be honest as to how competitive your racing style is, whether you're happy simply banging around the beer can racecourse or whether you need to be first to finish in an offshore race. A dual-purpose sailboat that is more racer than cruiser can get you in the winner's circle, but a sailboat that is more cruiser can be more comfortable yet still get you around the buoys.
Get on as many boats as you can to see what you really like. Friends' boats, boat shows and even walking the docks at the local marina can provide a good starting point.
Just as you would if buying a house, make a list of the true must-haves as well as your dream list. Is there a bridge with 55-foot clearance by your house? Then an air draft of less than 55 feet just made it onto your must have list and that desire for a football-field worth of sail area has to be discarded.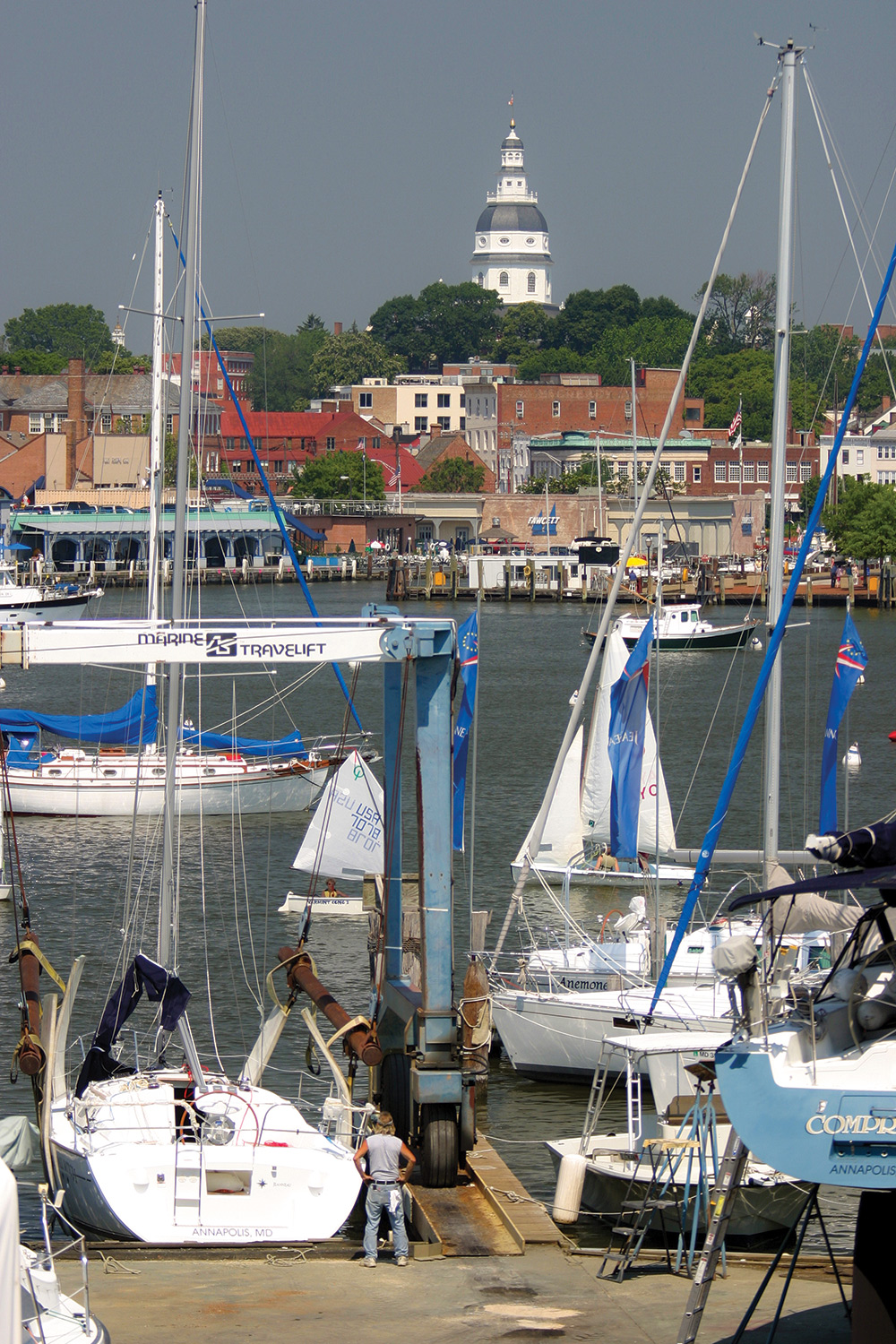 Do your research
"It's amazing how much is out there on the web, but you need to be careful that the information comes from a credible source," Kretschmer said. "It's vital to do your homework as there can be unreliable information out there."
Be wary of reviews from websites or blogs with less than stellar reputations that may be posting reviews with a hidden axe to grind. Go to reliable sources such as SAILING, which has been fairly critiquing sailboats for more than 50 years. At SAILING, we post Boat Tests, Robert Perry on Design and Used Boat Notebook articles on our website, and back copies containing reviews are available for purchase.
If the used boat is documented you can look it up and find the complete ownership history on the government-run U.S. Vessel Documentation website. By obtaining an abstract of title you will find all bills of sale, mortgages and notices of claim of lien filed and recorded by the Coast Guard.
"Owner associations are really useful and surprisingly packed with honest information about their boats," Kretschmer said. "And they are often quite happy to answer any questions."
If you are lucky enough to live near the owner of a boat model you are interested in, you might be able to arrange to go for a sail to help narrow your choices. Owners are often proud and happy to show off their boats, as well as point out any deficits and their solutions.
The boat's designer also can be a wealth of information, and it never hurts to call and ask questions. Some designers, including Robert Perry, offer consulting services for a fee that help you find the right boat.
"I know of someone who was interested in an old S&S design and he called the office and they sent him the original brochure," Kretschmer said.
Another buyer Kretschmer connected with couldn't decide between two nearly-identical boats, but a chance conversation with the designer revealed a subtle change in the rudder design between the two model years. She opted for the latter model with better upwind performance.
New or used?
Depending on your budget, you may begin shopping for both, especially if the model you are looking for is still in production. Sometimes the cost of upgrading a used boat will equal the cost of a new boat that already has all the bells and whistles you are looking for.
If you are buying a new boat, or even interested in an older model, a boat show is the best place to compare different models. At in-the-water shows such as the U.S. Sailboat Show in Annapolis, Maryland, or the Strictly Sail shows in Miami and California, you'll be able to climb aboard and look around (you'll have to take your shoes off first so wear flip flops or slip-off shoes). There are often opportunities for test sail boats following the show. And even though not all the manufacturer's models may be exhibited at the show, you'll be able to snatch up brochures and information, as well as get in touch with dealers who can arrange to get you aboard the exact boat you are looking for.
If you have already decided on a specific model, a boat show is often a great place to buy with "boat show price" bargains. It's also a great place to gather information on different boat buying options, such as buying a boat to put into charter, where you have use of the boat for certain times of the year yet earn money as it is chartered to others.
"The final step in the process is to make a list of all the designs that meet your criteria, and narrow it down to five," Kretschmer said. "Then you can start the hunt."
Buying a used boat that has been well-cared-for can be a money and time saver. Everything from safety gear and fenders to folding propellers and well-placed drink holders can be included in a pre-loved boat.
Finding a yacht broker
"There's been a shift in the way boats are sold in that buyers have access to much of the same information as the brokers," Kretschmer said. "Often buyers find a boat in a listing, contact the broker associated with it and may end up working with a different broker for each boat they look at. What is missing is the working partnership where you foster a long-term relationship with one broker who works to find you the boat of your dreams."
But it's not impossible to find a broker who can be your boat-buying wingman, and it can help make the search process easier and ultimately more successful. Experienced brokers can wade through the overwhelming online listings, and having watched the trends, can offer advice to find the perfect boat. It is important to look for a broker who is certified by the Yacht Brokers Association of America. Certified brokers keep up with changing regulations, which can be especially important when conducting a transaction across state lines. They also understand the complicated legal forms associated with buying a boat.
There are some things to consider when searching for a broker. A nearby broker will be familiar with the local market as well as be watching the listings farther afield. It's also not unheard of to find a broker who is familiar with an owner who is on the verge of selling a boat that would be perfect for you, and work the deal before that boat hits the market. At the very least, the broker will be keeping an eye out for listings that pop up that meet your criteria.
You could consider buying a boat that isn't in your backyard with the help of a broker. For instance, if shallow draft is a requirement, look in the Florida market, where shoal draft boats are the norm. Or consider a freshwater boat from the Great Lakes. The shorter sailing season can mean an older boat is in better condition than a similarly aged boat exposed to more damaging rays and saltwater. Hiring a professional trucking company to move a sailboat, even across the county, can be a reasonable option.
Make sure to choose a broker that has experience with sailboats. Some brokerage houses specialize in high-tech racing sailboats or concentrate on mostly cruising boats. Choosing a broker with experience in the type of boat you are looking for can also be a good source of information as they have sailed many different types of boats and can help you narrow your list of prospective boats.
"When searching the listings, I advise people to always ask whether the pictures are current, because surprisingly they often aren't," Kretschmer said. "The most unsettling thing about buying a used boat is that it is often a buyer beware situation."
If you are buying a used boat in a for-sale-by-owner situation, it is advised that before you sign on the dotted line, get the advice of a qualified admiralty attorney, because the law of the sea sometimes differs from the law of the land.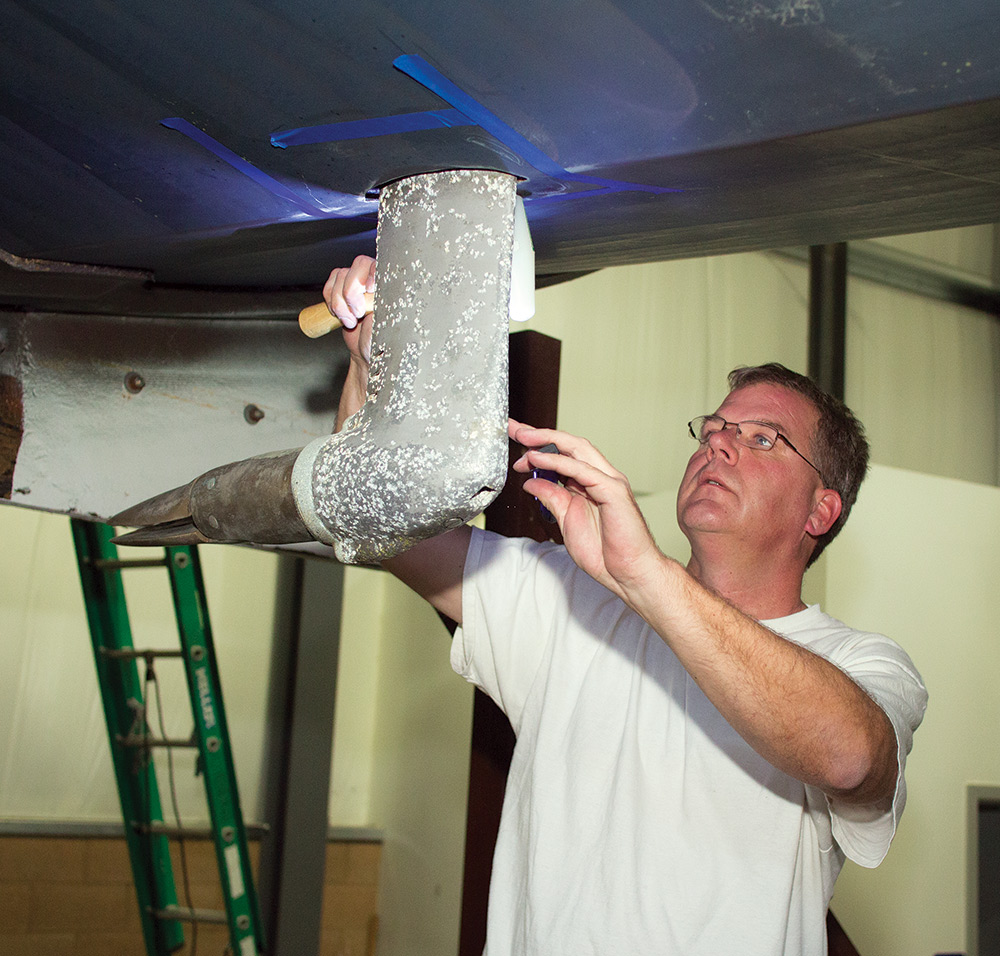 Getting a survey
"You should be very certain that the boat you found is one you are likely to buy before arranging a survey," Kretschmer said. "Depending on the size of the boat and where it is located, it can be expensive."
The survey usually happens after there's an offer on a boat contingent on a survey, just like when you buy a house. You will need to find a surveyor certified by the Society of Accredited Marine Surveyors or the National Association of Marine Surveyors. Lists of certified surveyors are available on both of the organizations' websites. But it is important to find one with expertise in the type of boat you are looking at.
"When deciding on a surveyor ask them about their experience and what kinds of boats they mostly survey. You don't want a surveyor who does megayachts to come and do a Catalina 30," said Rich Reichelsdorfer, a marine surveyor at Marine Pro Service. "It's perfectly OK to ask a surveyor who you don't think will be a good fit to recommend one with the expertise you are looking for."
If you're buying a boat you are the one hiring the surveyor, not the broker or the seller, and he or she is working for you to provide a pre-purchase survey. You are welcome to be on the boat while the survey is being done, but you need to let them do their job. The cost of the survey will depend on the market, and typical prices are about $20 to $22 per foot. Some surveyors charge by the hour, which can be about $100 an hour. Depending on the condition of the boat, a surveyor may spend six to eight hours on a 40-foot boat.
"A pre-purchase survey is going to be more in-depth than an insurance survey because there is a lot of research about the value of the boat," Reichelsdorfer said. "If you're going to spend the money it costs to buy a boat you want to make sure you get as in-depth a report on the boat as you can."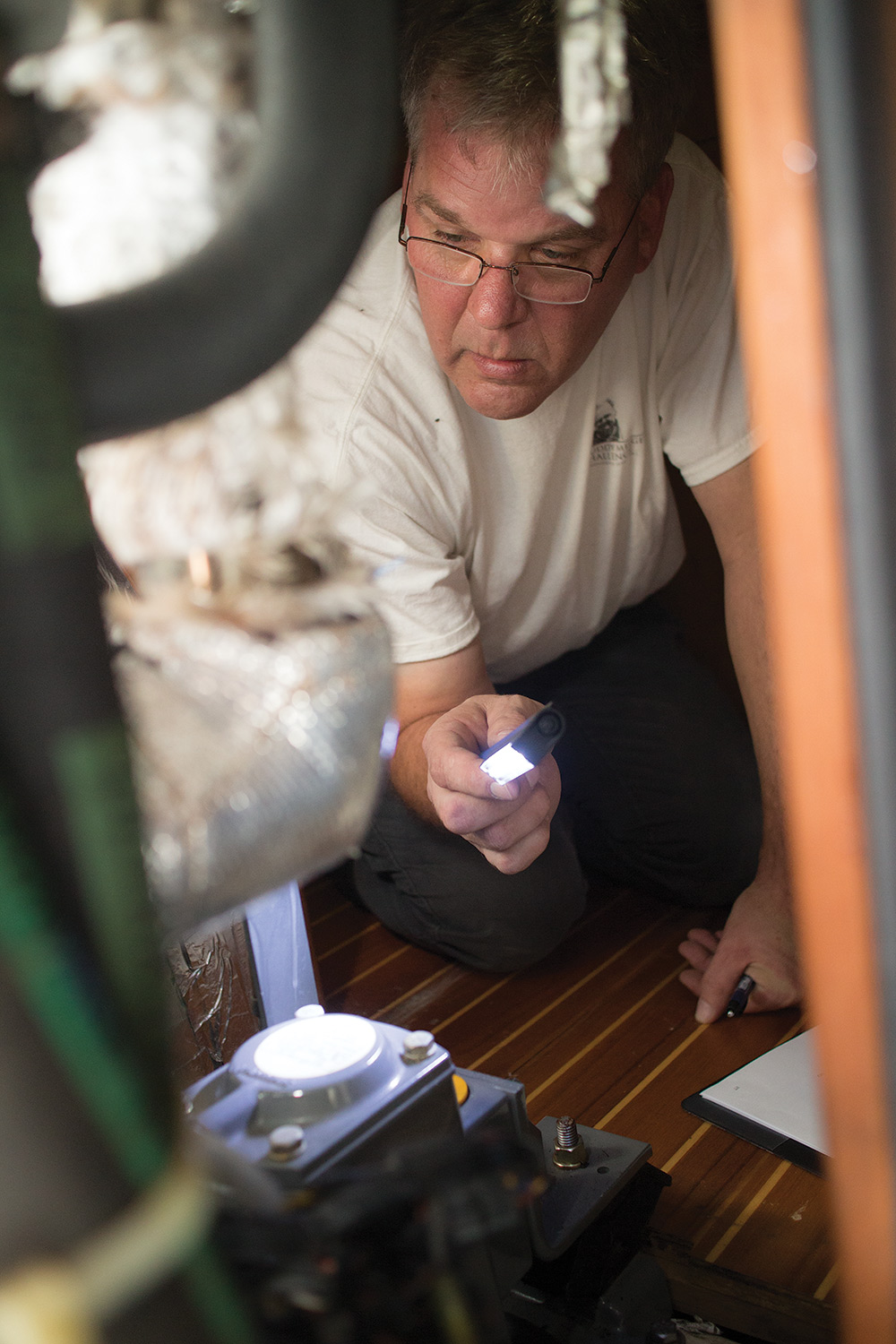 A pre-purchase survey will cover the mast and rigging, but not the condition of the sails. And a survey should include sea trials when possible.
"The current owner of the boat will have to have someone there to operate the boat during the sea trial, which might be the broker or a captain," he said. "The surveyor won't operate the boat and it shouldn't take more than an hour or two."
Every boat will have issues that show up on a survey and often these are commiserate with the age of the boat. Buyers should consult with one or more boat yards to get an estimate on the cost to repair more serious issues. Usually buyers and sellers can reach an agreement on an adjustment to the purchase price factoring in repairs that are serious enough to require immediate attention.