Donald Crowhurst perpetuated one of the greatest frauds in sports history in a race to be the first person to circumnavigate nonstop, until it all caught up with him. Now the story is making it to the big screen in The Mercy.
There was never any doubt that the tragic story of Donald Crowhurst would have to be included in my book about madness at sea. Of all the stories I researched, it's the one that has caught the public imagination most. Long before the it was announced that a movie starring Colin Firth and Rachel Weisz called The Mercy would be released in 2018, Crowhurst's tale has inspired movies, books, plays, art installations, an epic poem and even an opera. Whereas most stories of adventures at sea seem to leave the general public cold, the Crowhurst tale continues to fascinate 50 years after Teignmouth's most famous sailor vanished without trace. And yet, despite the thousands of words written about him, we really know very little more about him than we did 50 years ago.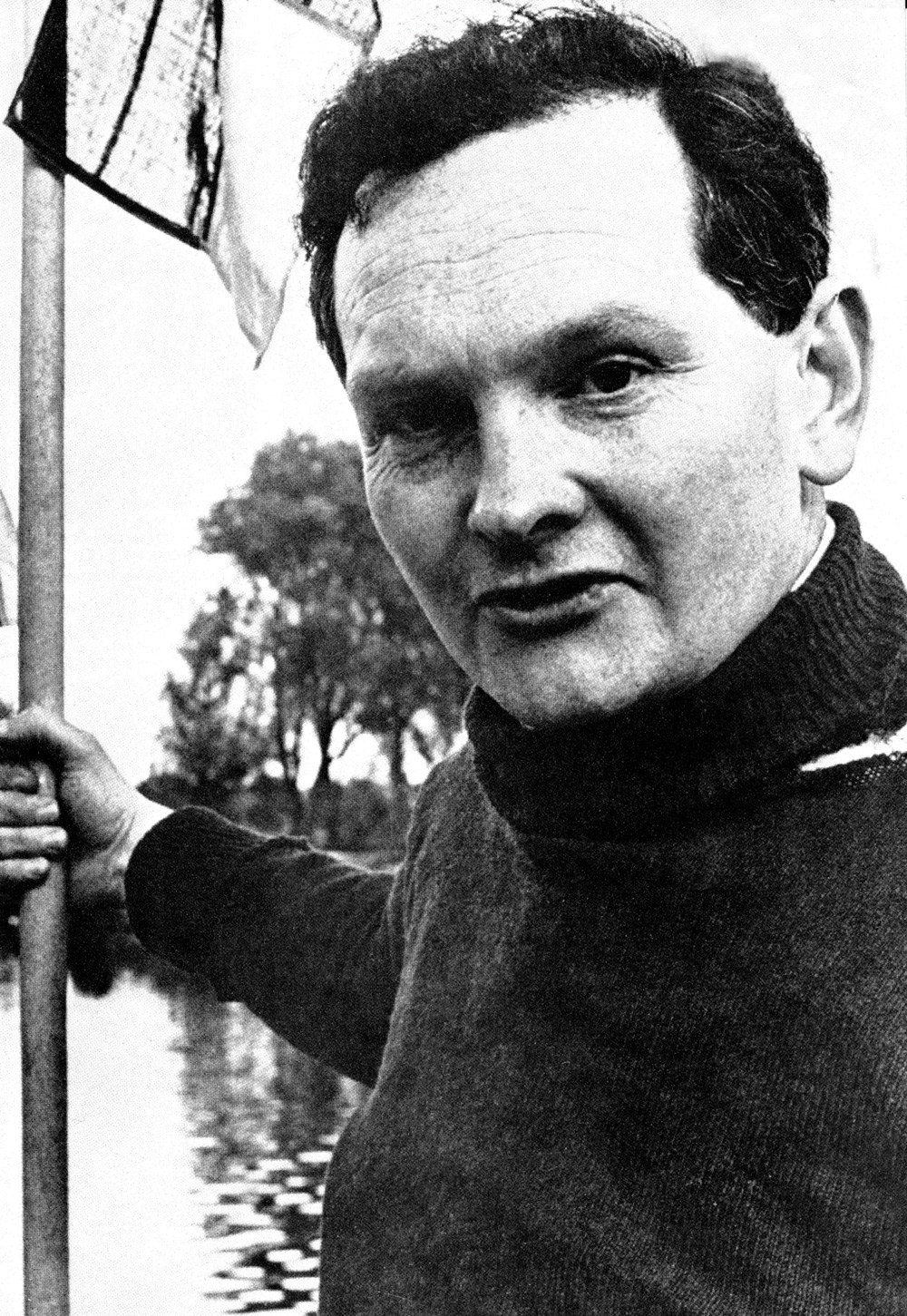 PPL photo
It all started when Francis Chichester made his historic singlehanded circumnavigation in 1966 to 1967. He was not the first to do so, by any means, but certainly the fastest up to that point, completing the loop in 226 days with just one stop, in Sydney, Australia, to repair his self-steering. Even before he had docked at Plymouth, England, there was a general realization, which spread like osmosis throughout the sailing world, that the next step would be to sail around solo without stopping. The challenge was turned into a contest by the Sunday Times, which in March 1968 announced two prizes: a Golden Globe trophy for the first person to sail around the world via the three capes singlehanded and nonstop, and a £5,000 cash prize for the person to do so in the fastest time. The only stipulation was that the competitors had to leave from a British port between June 1 and October 31, 1968, and had to return to the same place.
Nine skippers eventually signed up for the race: the famous transatlantic rowing duo, Chay Blyth and John Ridgeway, who had by then had a falling out but were sailing near-identical 30-foot GRP production boats; Bernard Moitessier, already something of a legend in France for breaking the long-distance sailing record on his steel ketch Joshua; Moitessier's friend Loïc Fougeron; Robin Knox-Johnston, an unknown British merchant navy officer sailing a heavy wooden boat called Suhaili; two former British naval officers, Bill King and Nigel Tetley; the experienced Italian singlehanded sailor Alex Carozzo; and Donald Crowhurst.
Out of the group, Crowhurst was by far the least experienced, the odd one out. Born in India in 1932, he went to Loughborough College after the war, until family finances and the death of his father forced him to cut his education short. He joined the Royal Air Force in 1948 but was chucked out after six years because of some high jinx with a vehicle; the same thing happened when he joined the army and he was forced to resign after he was caught trying to hotwire a car during a drunken escapade. Next he got a job as a traveling salesman for an electrical company, but was again dismissed after crashing the company car. Ever-persuasive, he talked himself into a job as chief design engineer for an electronics company in Somerset, and in 1962 set up his own company, Electron Utilisation, to manufacture electronic devices for yachts.
The company got off to a good start, selling a simple but well-designed radio directional finder that Crowhurst dubbed the Navicator. Pye Radio invested £8,500 in the project, before getting cold feet and pulling out. It quickly became clear that although Crowhurst was a charismatic personality and brilliant innovator, he didn't have the business acumen to run a successful company, and Electron Utilisation was soon in financial trouble. Crowhurst managed to persuade local businessman Stanley Best to invest £1,000 to carry the company over what he assured him was a temporary lean period.
It must have been obvious to Crowhurst that he was heading for another failure. By now 35 years old, he could see the same pattern repeating itself, of high ambition thwarted by petty practicalities. Only, now married to Clare with four children and living in a comfortable house outside Bridgwater in Somerset, the stakes were higher than ever. As before, his response to failure was to reinvent himself yet again. This time he would become a record-breaking sailor, a seafaring hero in the vein of Chichester: he would sail around the world singlehanded, even though he had until then only dabbled in sailing, mainly on board a 20-foot sloop called Pot of Gold. First, however, he needed a boat.