Nuggets of advice from a charterholic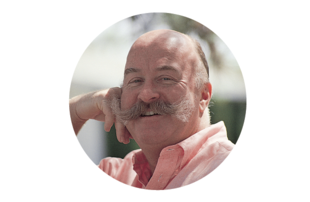 Hello, my name is Chris. I'm a charterholic. It's been four months and 12 days since my last bareboat charter." Whoops, wrong meeting. Or maybe not. If you're reading this, you might be a charterholic too or about to become one.
What's a charterholic? It's someone who has discovered that bareboat chartering is the most fun and affordable way to get on the water and savor the world. It's a chronic addiction to faraway places, unknown harbors and unsailed waters.
Charterholics are hard to pick out in a crowd, but one way to spot them is they return from their vacations with a look of utmost relaxation on their faces. Other giveaways? A torn-out ad held by a magnet to their fridge for someplace exotic. Look for names like Tortola, Antigua, Friday Harbor, Hydra or Moorea. Sneak a peek at lists on their desk, which might read like this: "seafood, rum, hamburgers, salad, rum." These are all sure signs of raging bareboatism.
My first charter was in the 1970s, and I don't want to give away my age, but I knew Charlie and Ginny Cary when they opened The Moorings with a fleet of Alberg 35s in the BVI. That was before generators and air conditioning, and I spent several steamy nights after jumping out of bed to slam the hatches when rain squalls hit at midnight. The checkout meant giving you the keys, your briefing was handing you a chart, and provisioning was pointing you toward the nearest market. I loved it.
Since then, we've chartered worldwide: the Caribbean, Scotland, Thailand, Greece, Tahiti, the Pacific Northwest, Baja California, France and more. From all this chartering, I've distilled several nuggets of wisdom. Here's my first nugget: use bareboat chartering to sail the world.
Cunard, the classic transoceanic steamer line, once had an ad campaign promising, "Getting There is Half The Fun." I've done more than my share of long-distance ocean races and I'm now convinced that getting there is hardly any of the fun.
The fun actually started when I got to Hawaii or Acapulco or wherever my race took me. But with chartering, I can sample these destinations without any of the long watches or warm beers for days on end. I can be in Thailand next week and in the Bahamas the week after.
Nugget No. 2 is don't procrastinate. Go now.
For many of us charterholics, these adventures are the punctuation points in our lives, the breaks to which we look forward for months, that we savor to the last morsel, and that we remember for a lifetime. For others, however, bareboating is a dream that never seems to become reality. For those people who we might call "The Postponers" who find a million excuses for why they can't—the time isn't quite right, the bank account isn't quite full, they need to sort their sock drawer first­—I say don't waste another moment of your life dreaming. Here's a truth to consider: Chartering is never going to get better than it is right now. It'll never be cheaper, and the cruising areas will never be less crowded.
My last epiphany came while wiggling my toes in white sand just inches away from water that was warm and transparent. I could see nothing except the blues and greens of the sea and a few cottonball clouds overhead. Our bareboat was anchored just out of sight. I had no idea where I was. Well, actually, that's not true. I knew where I was, but I could have been anywhere.
A friend had asked me recently where to charter "to get far, far away," and with my toes in the sand, I realized that "far away" is not a place.
A "far away" charter doesn't have to mean air travel or teensy airline seats. Your faraway charter might mean driving your car to a bareboat that will sail your cares far away without needing your passport. Think Florida, the Pacific Northwest, the Great Lakes, the Gulf Coast, the Eastern Seaboard. So, nugget No. 3 is that far away is just a state of mind.
But don't take my word for it. Go sail your own bareboat and discover for yourself that chartering really is the best way to sail the world. I might just see you at the next charterholic meeting.