Work on your boat now so you can spend the season sailing, not fixing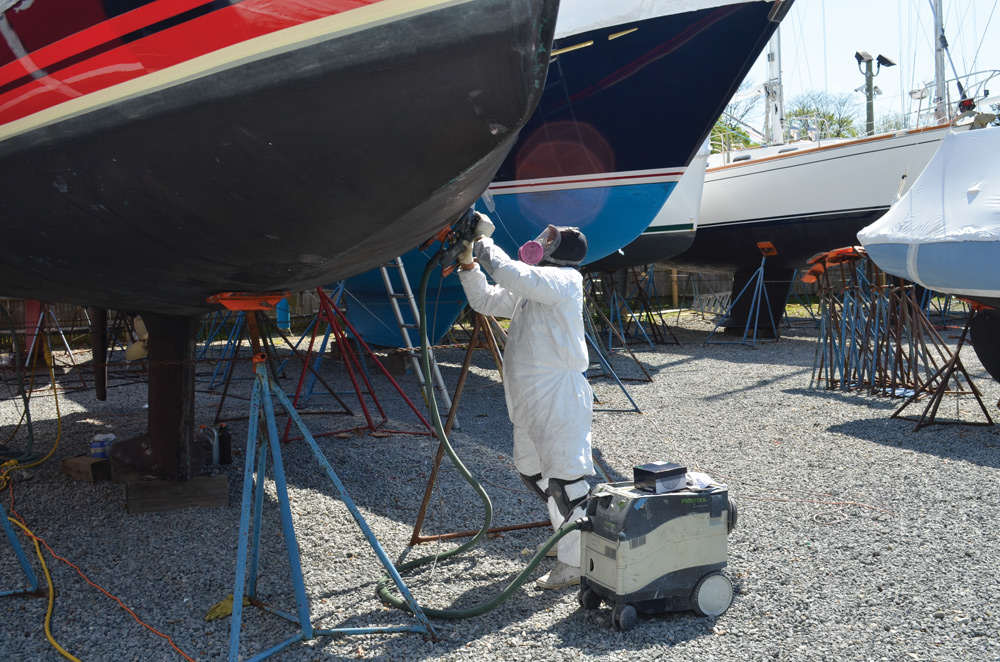 Regardless of where you sail, odds are the off season was challenging. From the polar vortex to record cold and heaps of snow, the weather has sailors even more excited than usual to hit the water.
And what better way to channel that pent-up sailing desire than to do some pre-season maintenance. It's the perfect time to go over your boat from stem to stern and make sure everything is ready for the sailing season.
A good place to start is with a list, dividing jobs into those you'll do yourself or wrangle friends or crew for and those you'll have done professionally. Get on the schedule at the boatyard as soon as you can as you'll be fighting for time with all the other boat owners doing the same thing.
So what should you hire out? Although it's certainly possible to do your own paint job, depending on the type of paint you're looking at and the amount of time you have to dedicate to the project, you may decide to have it professionally applied. The same goes for engine maintenance. If it has been awhile since you've had your engine professionally serviced, it might be money well spent. And if there are projects that are just too time-consuming or beyond your skills, leave those to the pros and focus on the work you can do.
Here are some projects to get you started. And the sooner you start, the sooner you're sailing.