Sailing a piece of history
The classic Herreshoff-designed S-boat class celebrated its centennial in style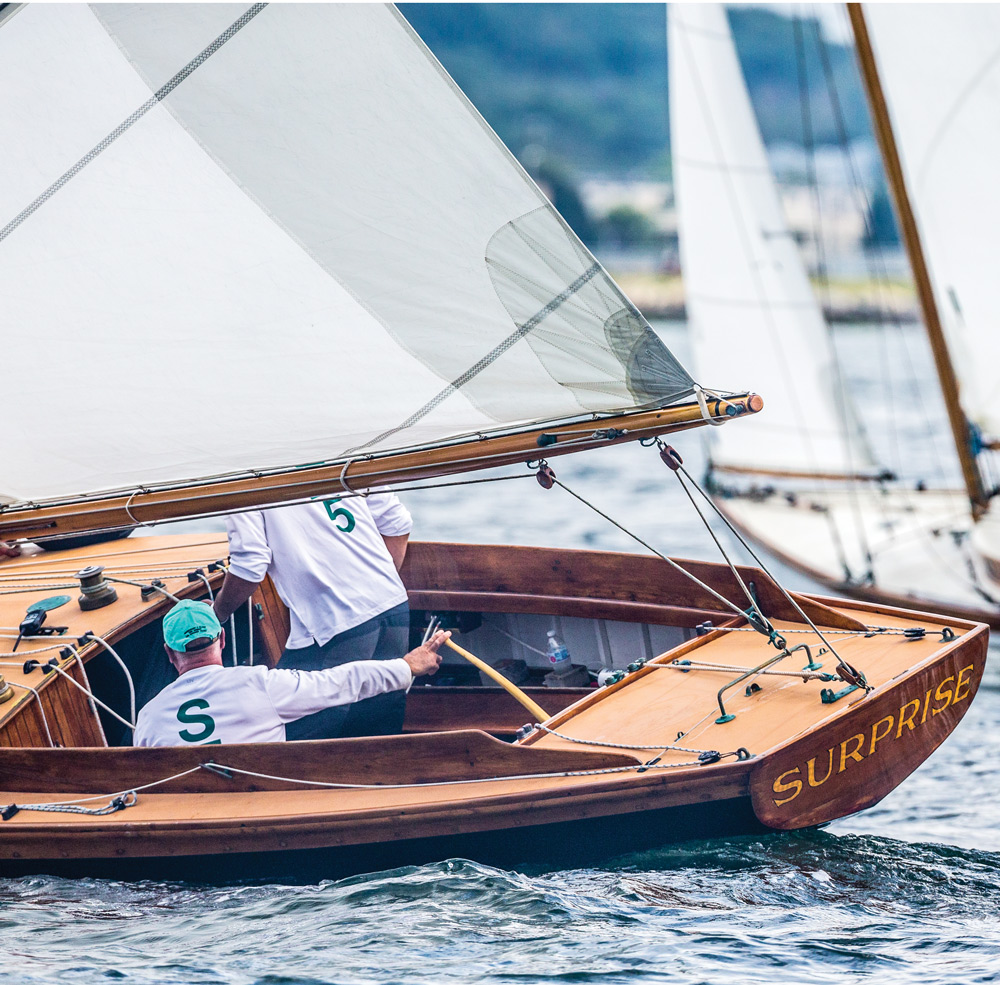 J.H. Peterson photo
Members of the S-boat class don't consider themselves owners of their boats. They call themselves caretakers of the classic boats that they consider pieces of history. And they had a 100 years of history to celebrate this summer, with a series of regattas along the East Coast.
One hundred years ago, yacht designer Nathanael Greene Herreshoff was 71 years old when he designed the S-boat, the smallest of the Universal Rule yachts that include the J-boats. Known as Capt. Nat and The Wizard of Bristol, he began designing the boat by carving a half hull model before detailing all the specifications and turning the final design drawings over to his son Sydney and the draftsmen at the Herreshoff Manufacturing Co. and heading south for the winter to Florida.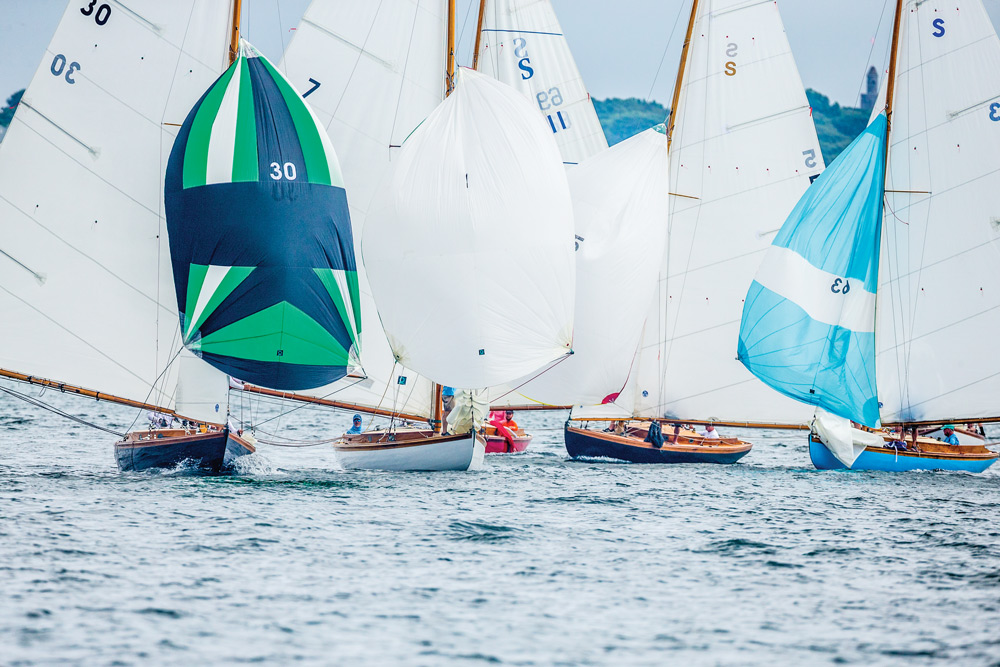 J.H. Peterson photo
It was Herreshoff's usual approach to first carve models of the hulls before taking the measurements for the full-scale hull. But oftentimes, the design was changed throughout the design process. There was a change to the lower part of the keel from the original model for the S-boat to the final design. The weight was moved forward after the first test sails, and the final keel design was more fair, but Herreshoff did not re-carve the scale model.
Although a few other S-boats by other designers were built, none were as popular as Herreshoff's design, with more than 90 built by the Herreshoff Manufacturing Company. A few other Herreshoff-designed S-boats were built by George Lawley and Sons and others. As a result of all the surviving S-boats being the Herreshoff design, the class currently races as a one-design fleet.
For the centennial, S-boats traveled from Western Long Island Sound, Narragansett Bay, Buzzards Bay and as far away as Virginia. More than 20 boats sailed 17 races off Larchmont, New York, and Newport and Bristol, Rhode Island. In the lead up to the regattas, the owners of the boats kept local boatyards busy getting them ready for the season, polishing the brightwork and completing minor to full restoration work. When the boats, which were between 80 and 100 years old, hit the start line they looked almost like they had just rolled down the marine railway for their first launch.
The fleet wowed spectators as they raced together in July and August. A signature of the S-boat is its Herreshoff-molded sheertrake. The sheerstrake is the topmost plank on the topsides of a wooden boat, and on a Herreshoff-built S-boat, it's carved out of mahogany, oak or teak and varnished and never painted. An S-boat is a head-turner with its lovely profile created by classic 7-foot overhangs extending over a 20-foot 6-inch waterline and its large main and signature curved mast.