Understanding boat insurance
Navigate the complicated waters of insuring your boat amidst hurricanes, fire and other damage
When a big storm pounds across a boat-packed harbor, some sailors shrug off the prospect of serious damage or total loss with words like, "Hey, no worries. My boat is insured."
While that may be marginally true, those who don't carefully read their insurance policy may find that large deductibles and depreciation clauses drastically reduce the anticipated payout.
"It's important to read the fine print," said Nancy Sprigg, yacht team manager for the Gowrie Group, an insurance brokerage that works with 13 boat insurance companies. "Every policy is a little bit different and it varies by company. And every policy has some depreciation for canvas, dodgers, sails, and other things that wear out, even if you have a policy based on an agreed value."
Engines and machinery are also part of that depreciation, she said.
Boat owners should make an effort to understand key terms in their insurance policies as a first step toward obtaining coverage most appropriate to the type and age of their vessel, where it will be sailed, and how the skipper's experience could impact the premium.
Basic terms for boat insurance
In the most rudimentary framework, there are essentially three kinds of boat insurance policies, each with benefits and drawbacks. The easiest to understand and most user-friendly following a loss, is the "agreed value" policy.
Agreed value means exactly that. The insurance company and the boat owner agree beforehand what the boat is worth at the time the policy is issued, and premiums are based on that agreement. For example, if the agreed value was $125,000, the owner collects a check for $125,000 in the event of a total loss. Depreciation would be factored in for a partial-loss claim.
Like pretty much any boat insurance policy, coverage would be in jeopardy if the loss resulted from war, negligence or other extenuating circumstances.
An "actual cash value" policy differs from "agreed value" in that premiums are lower, but depreciation tends to take a bigger bite out of the claim.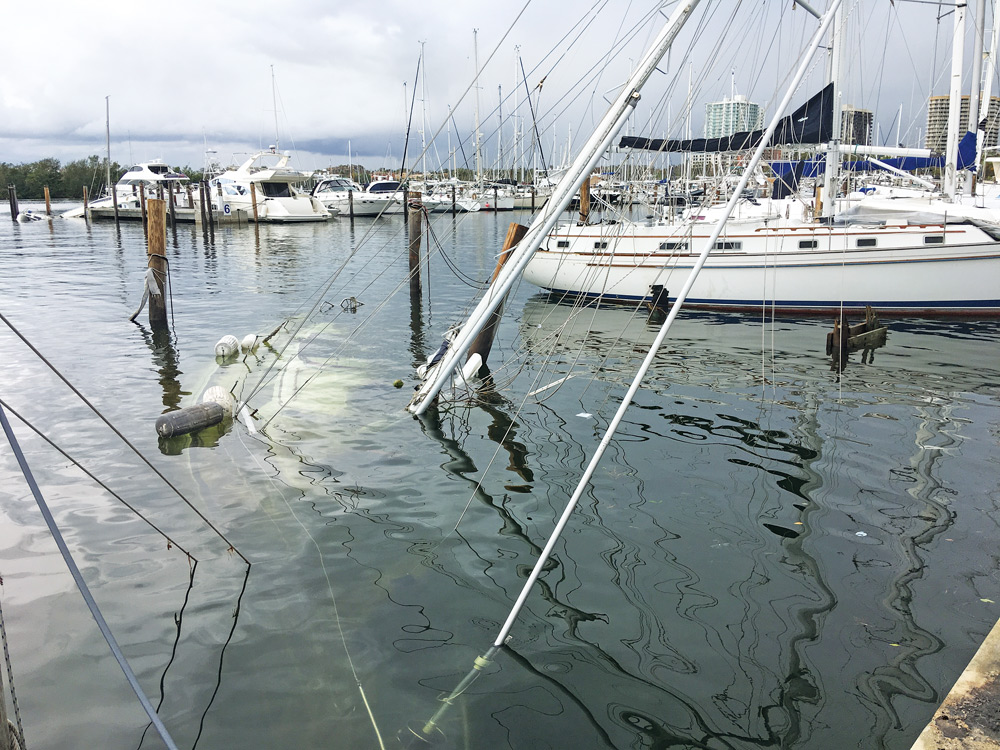 Insurance companies use boat price guidebooks like the NADA Marine Appraisal Guide and the ABOS Marine Blue Book, along with other data, to determine the vessel's value. Depreciation for age and general wear and tear, weathering, gradual deterioration, and insect damage are taken into consideration, all of which will reduce the amount of the insurance payout.
"Should a loss occur, an actual cash value policy takes into account the boat's value at the time of the loss, not the value when the policy was written," said Sprigg, explaining that depreciation plays a major role.
A "replacement cost" policy is typically reserved for new boats, those up to 3 or 4 years old. If a new boat is totally damaged, the policy covers the cost of replacing it. Premiums for such policies are among the highest.
Some boat insurance policies include an "all-risk" provision. The term implies the boat would be covered no matter the circumstance. But "all-risk" provisions may contain exclusions such as marring, scratching, denting, osmosis, corrosion, blistering or manufacturer's defects. Boat owners should read these provisions carefully.
If a boat owner opts for a "named-peril" provision, the vessel would be covered only if the damage resulted from the specified peril – i.e. fire, lightning, wind or theft.
Liability recommended, not required
For an older boat valued at only a few thousand dollars, purchasing a policy that solely covers liability might be an option. However, not every insurance company offers liability-only policies.
Liability coverage was designed to address third-party damage. "If you hit another boat, or somebody is injured on your boat and they sue you, you'll need liability coverage," Sprigg said.
It also covers pollution damage caused by a fuel spill, which could result in environmental fines and cleanup charges.
"Most companies don't want to do just liability," Sprigg said. "We're getting into a hard market and companies offering boat insurance are getting stricter. They just don't want the exposure. Insurance companies will tell you that yacht policies are not profitable. It only takes one bad liability claim to knock a company off its feet, like a death."
Michael Pellerin, managing director of Marine Insurance Sales, Service & Underwriting at BoatU.S./GEICO, said liability policies without hull or personal effects coverage are typically limited to smaller, lower-valued vessels. If a loan is attached to the boat, the lienholder will usually require liability insurance in addition to hull coverage. According to Pellerin, "Requirements for liability insurance are being enforced to some level by marina operators for boats kept in their facilities and on their property."
In other words, without liability insurance, the boat can't be launched, hauled out, worked on or stored at the marina.
Get yourself an umbrella
Although a person's home, automobile and boat may all be insured with the same company, the policies are not automatically linked for combined coverage.
"You must tell your insurance company to put your boat under the umbrella policy even though it's already insured with the same company," Sprigg advised. "And if your boat is in a corporation name, tell your agent to add the corporation name to your umbrella."