Top 10 Places to get back into the charter groove
Charter cruisers have been tied to the dock for the last year, but with travel restrictions easing as the pandemic wanes, the time is now to book your next charter. Charter companies are getting ready for a record season, with many experiencing a boom in
No. 10 Lake Superior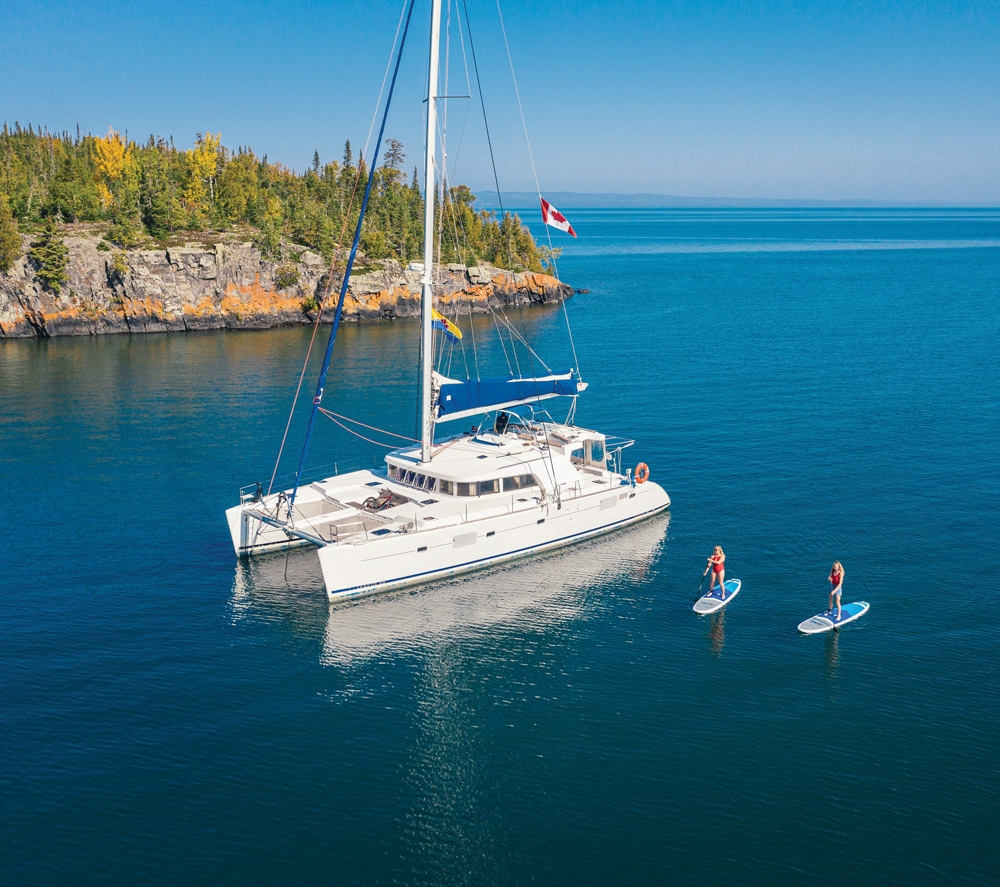 The deep blue waters of Lake Superior are best sailing in the summer months once the lake has warmed. There are miles of unspoiled wilderness to sail. Leaving from Bayfield, Wisconsin, the Apostle Islands with its sculpted rock formations are a short hop away. This National Lakeshore is peppered with small islands with names such as Hermit, Cat and Manitou, each with secluded anchorages where you can drop the hook and watch the northern lights.
Madeline Island is the largest of the islands, and you'll find quaint stores and restaurants. The island also sports the best beach in the area.
In March, travel to Canada was restricted for Americans, but when it opens, a good spot for jumping off on a Lake Superior charter is from Thunder Bay. From here, you can sail to the wild reaches of Isle Royale, a U.S. National park.
Nearby is Sleeping Giant Provincial Park, one of Canada's most iconic landforms, a volcanic rock mass on the Sibley Peninsula that juts out into Lake Superior. Cruising along this forested coast you can pop into such remote anchorages as Otter Cove with its waterfalls and Loon Harbor for a little solitude.
---
No. 9 Puerto Rico
Close and convenient, our Latin American neighbor is "perfecto!" for a getaway, be it brief or extended. Puerto Rico is rich in history and culture and the locals are lively and warm.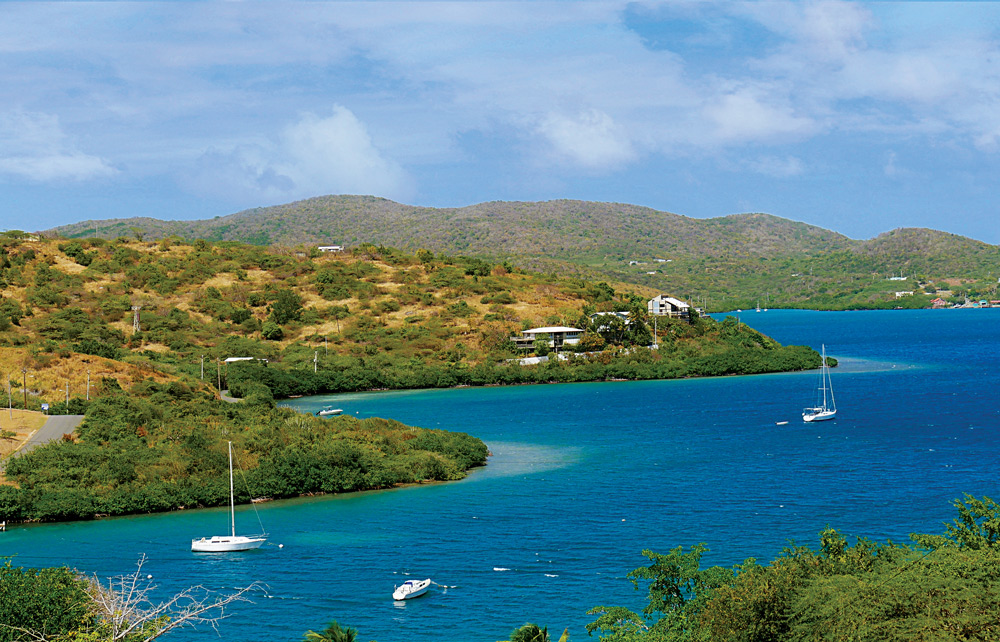 Lying off the eastern edge of this tropical paradise are the Spanish Virgin Islands. You've heard of the, right? These "calmante" cousins to the USVI. and BVI are just as beautiful; with so fewer crowds and development, you feel you've gone back in time.
Take advantage of the major airline hub Luis Muñoz Marín International Airport, with frequent flights between San Juan and the mainland. Just an hour after landing, pull up at Marina Puerto Del Rey in Fajardo and hop aboard for a charter sail. Have the charter company provision for you or visit one of the local markets for Puerto Rican delicacies.
To the east the idyllic islands of Culebra and Vieques beckon, along with a smattering of smaller keys like Palomino and Culebrita. There are dozens of sheltered anchorages along the way offering sparkling waters, sandy beaches, vibrant snorkeling by day and brilliant bioluminescence at night. Bonus: there are no fees for parks, and moorings, with the exception of the town of Esperanza.
It's a perfect destination for an extended weekend getaway, or stretch your holiday by adding a jaunt to the nearby USVI just 12 nautical miles to the east, with scores more islands to
explore. --Betsy Senescu
---
No. 8 San Juan Islands
Like Florida, the San Juan Islands in the Pacific Northwest have remained mostly open for sailing during the pandemic. In March, the area was in the state's phase 2 that allows limited indoor dining. These islands that lie off the coast of northern Washington state are a mix of state parks and quaint towns.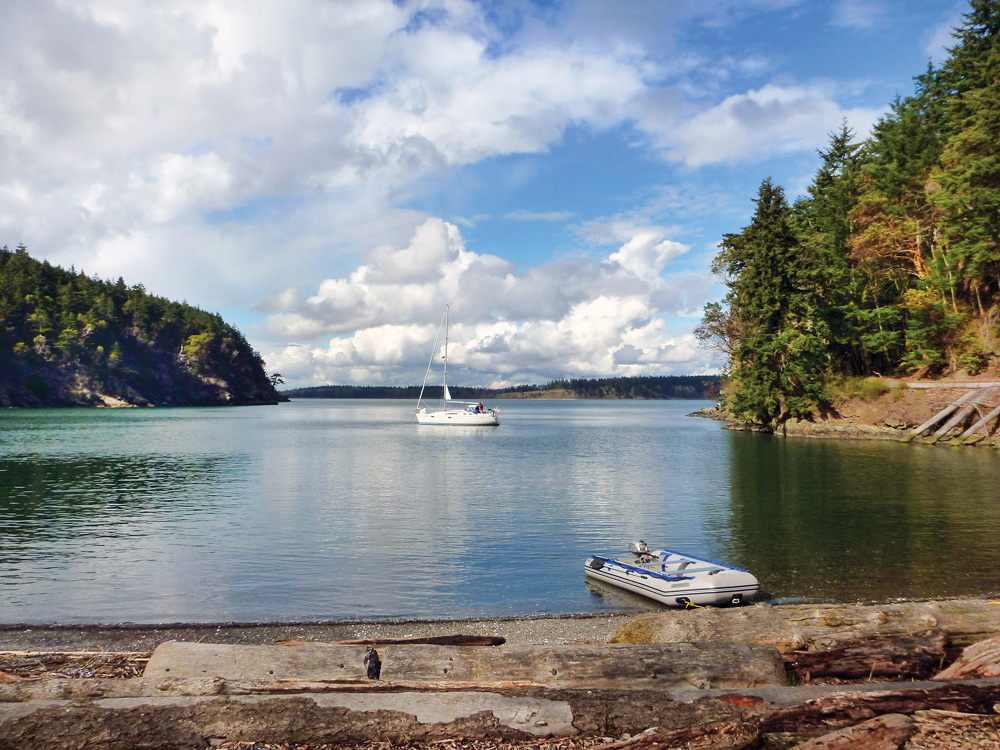 From Bellingham Harbor, it's a brisk sail across the bay to Lummi Island, with its pebbly beaches lined with unique sandstone formations. Just to the west is Ocas Island, and as you pass south of Spieden Island keep a look out for Mouflon sheep, European fallow deer and Japanese sika deer grazing on the grassy hillsides. Stop at Roche Harbor Resort that offers a restaurant, small grocery store, and pool.
Friday Harbor on San Juan Island is the largest town in the islands, offering shopping, a large grocery store and plenty of restaurants to choose from. A visit to the Whale Museum or renting mopeds to visit a lavender farm or winery are fun shoreside excursions.
Cruising through Obstruction Pass and across Rosario Strait, you can pick up a mooring buoy at Pelican Beach or Eagle Harbor on Cypress Island. Explore the trails onshore under Mount Baker. As always, keep your eyes pealed for a glimpse of the area's orcas.