Top 10 Places to get back into the charter groove
Charter cruisers have been tied to the dock for the last year, but with travel restrictions easing as the pandemic wanes, the time is now to book your next charter. Charter companies are getting ready for a record season, with many experiencing a boom in
No. 4 Grenada
From remote anchorages to hearty activities ashore; calm, black sand beaches to jagged mountain heights; and modern culture blended with a fascinating history: Grenada is a delightful dichotomy, whether you want to laze at anchor or dinghy up to a party barge for lively reggae and dancing.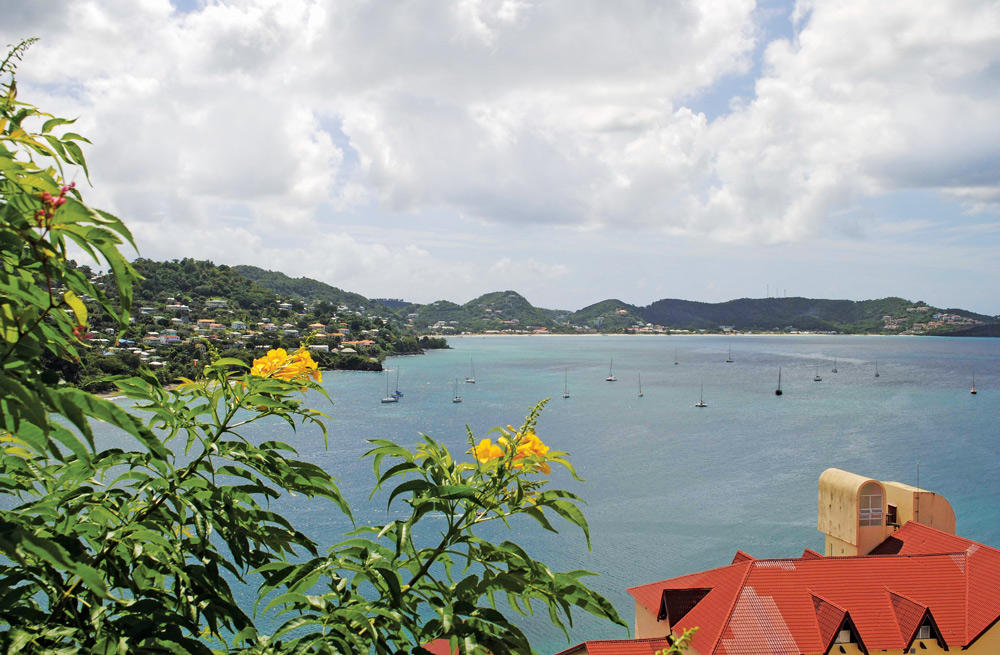 Situated in the southernmost reaches of the Caribbean, the Spice Island, as it's known for the abundance of spices cultivated here, has something for everyone. Launch from the posh marina in St. George's, then anchor off a colorful fishing village for Fish Fridays. Enjoy a lively sail, then tuck into any number of coves to find a cold Carib beer. Snorkel through an underwater sculpture garden, with free moorings conveniently nearby. Schedule your trip during the lively workboat regatta or a music festival for more island color.
But you'll want to spend as much time ashore, as you do sailing. This verdant island is strewn with waterfalls, and a 3,000-acre rainforest where you'll cross paths with mongooses and monkeys. Hike, kayak, snorkel, river tube, play golf, cricket, tennis, and more. This 21-mile long island is jam packed with fun-filled opportunities and attractions.
And if that's not enough, use Grenada as your jumping off point for St. Vincent's and the Grenadines to the north.
You can't beat a charter in Grenada. Bonus: English is the official language, and U.S. dollars are welcome here. --Betsy Senescu
---
No. 3 The Abacos
Just a short hop east of southern Florida, Great Abaco Island and the surrounding cays have offered sheltered sailing on Abaco Sound with a lovely mix of quiet anchorages and laid back island living until Hurricane Dorin made a direct landfall on Elbow Cay in September 2019. The recovery effort slowed when the pandemic hit, but the area is quietly returning to normal.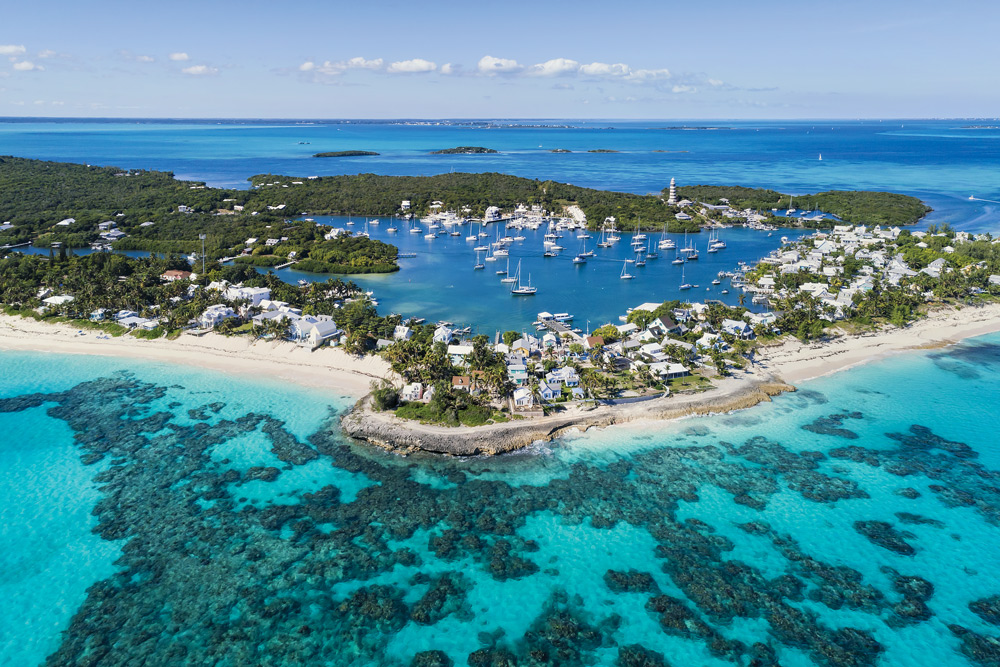 The island chain's vegetation and underwater marine life have recovered, and many businesses are beginning to reopen. Marsh Harbor on Great Abaco was first to rebound. Hope Town on Elbow Cay is slowly coming back, with many small restaurants and stores reopening, and fuel and water is available at two marinas. Vernon's Bakery opened recently, and his key lime pie and homemade bread is better than ever.
Treasure Cay Marina remains closed, but Green Turtle Club Marina is operational. The ever popular Nipper's Beach Bar on Guana Cay was still under construction in early 2021, but other business have reopened. The Abacos economy centers on tourism, and booking a charter in these beautiful islands helps economy while having the place to yourself.
The Bahamas require a negative Covid-19 test to obtain a Travel Health Visa, and there were restrictions on indoor dining and nightly curfews as of early March. Work with your charter company for up-to-date requirements when booking a charter.
No. 2 U.S. Virgin Islands
The United States Virgin Islands consist of St. Thomas, St. Croix, St. John, Water Island and many smaller islets and cays. The BVI's next door neighbor has the added benefit of being a U.S. territory, making travel from the U.S. mainland easier.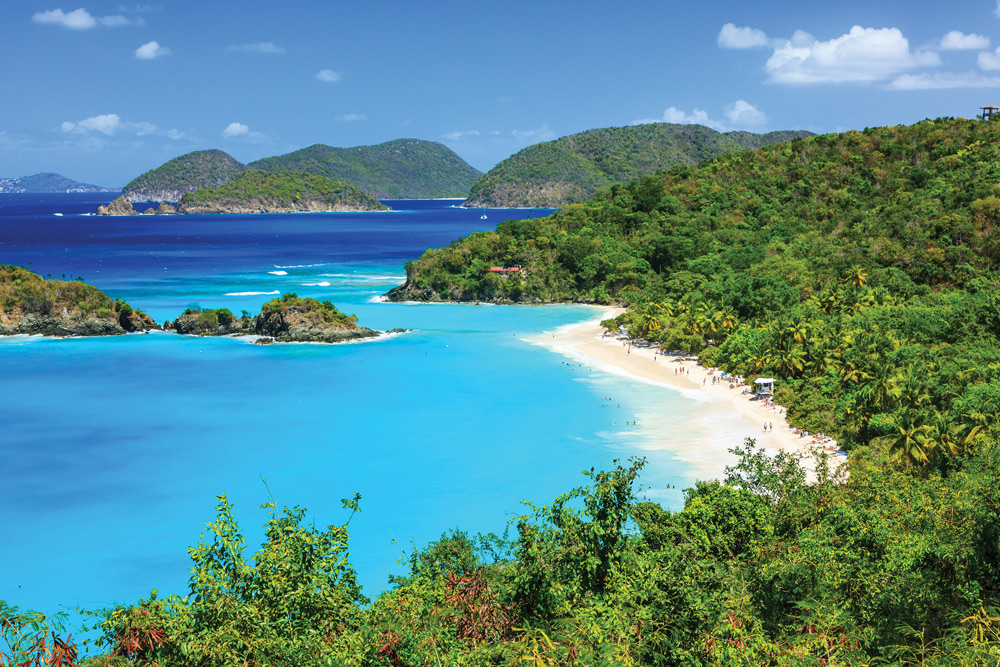 The bustling capital of Charlotte Amalie on St. Thomas is packed with shopping and restaurants, but it's a quick escape to the quiet Druif Bay anchorage at nearby Water Island. The island was so named because it was one of the few places with fresh water ponds where sailing vessels could fill their casks, and a visit to Fort Segarra, a tunnel-filled underground fort built by the U.S. in World War II, is a fun adventure. Before leaving St. Thomas, stop in Magens Bay for its scenic shoreline and perfect beach and the sheltered oasis of Christmas Cove for its spectacular snorkeling.
St. John and its Virgin Islands National Park is where you'll find some of the bluest waters in the Caribbean. Heart-shaped Trunk Bay is a photogenic paradise and remarkable for its snorkeling and one of the most beautiful beaches in the world.
It's worth the longer sail, often in the boisterous trade winds, to visit St. Croix. Christansted and Frederiksted are bustling cities with shopping and restaurants, but at nearby Buck Island Reef National Monument you'll find amazing snorkeling among rare colorful coral.