The Best Sailing Innovations
We asked notable sailors to share their picks for the gear innovations that have made the biggest impact on sailing
Retractable bowsprits and A-sails
By Jeff Johnstone, J/Boats president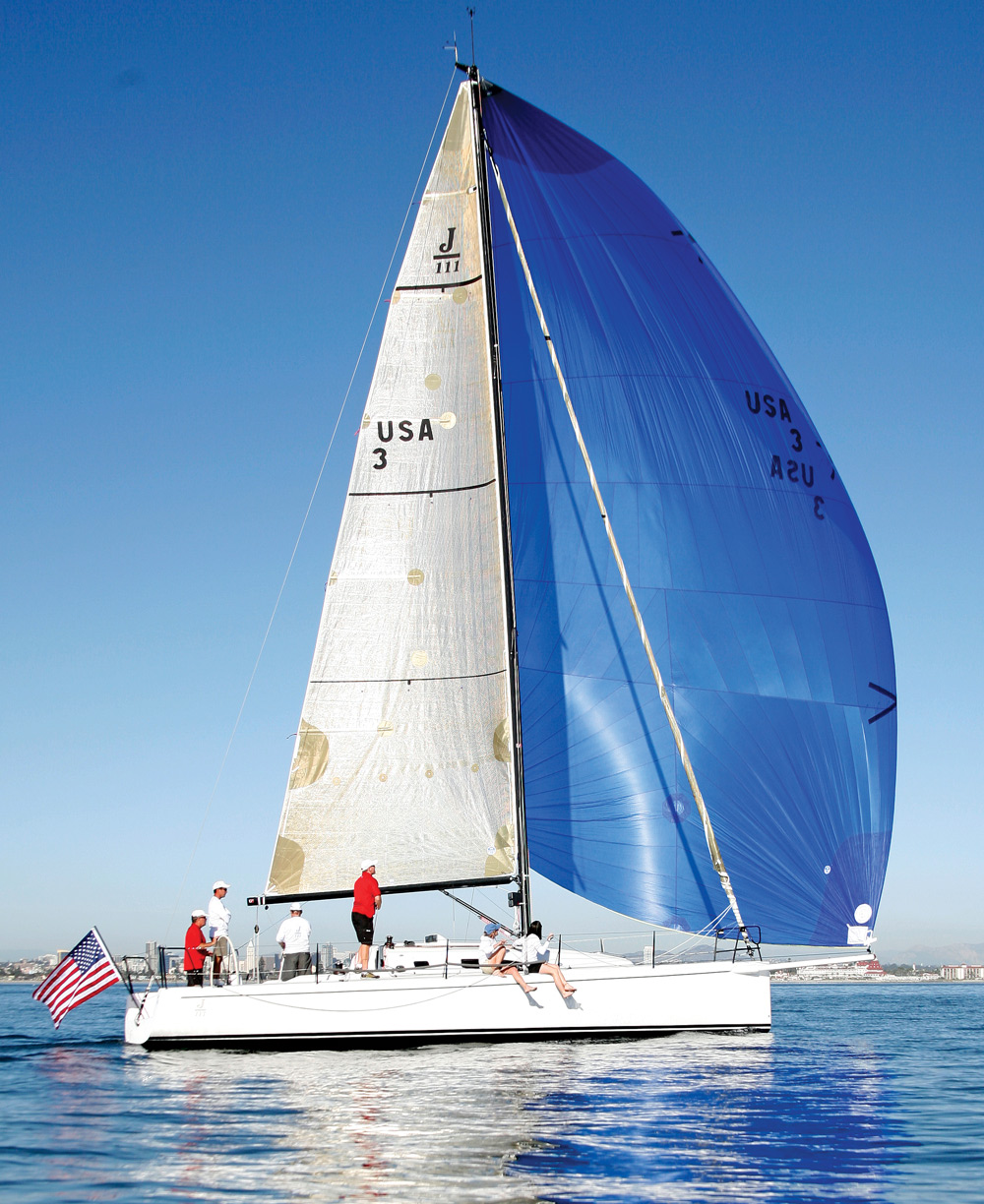 Bowsprits (and the flying jibs attached to them) have been around for hundreds of years. In the days when mast height was significantly limited by the strength of wooden spars, the best way to increase sail area was to extend the sailplan beyond the length of the hull by way of sprits and other outriggers. In the modern era, bowsprits with asymmetric spinnakers were first developed in the early 1980s in the high-performance Aussie 18 class. The boats had modern carbon fiber masts, but the class was trying to max out performance within a league box rule that limited boat length, mast height and crew number, with no limit on sail area.
When the first 34-foot J/105 launched in Rhode Island in 1991 and became the first modern keelboat with a retractable bowsprit and asymmetric spinnaker, it not only ushered in higher performance keelboat sailing, but more importantly, it made higher performance sailing more accessible to the average weekend sailor. What used to take five or six well-practiced crew to jibe a conventional 35-footer in windy conditions, could now be done with two or three on a J/105 after just a few tries. The retractable feature of the sprit was key to the rapid acceptance of the concept, as the sprit could be stowed within the LOA of the boat, to minimize potential docking mishaps.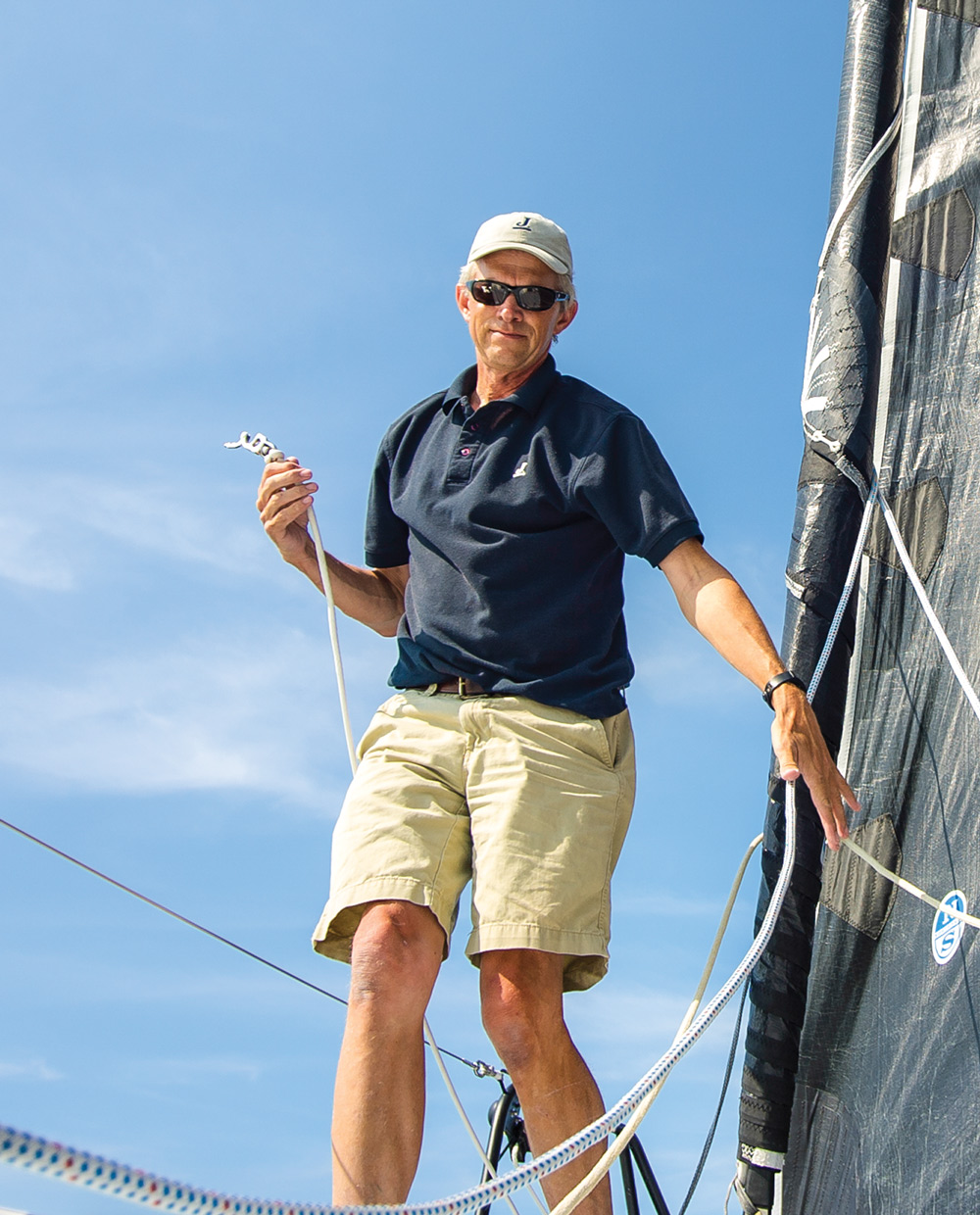 On the immediate heels of the J/105, came the 30-foot J/92, 43-foot J/130 and then simultaneously the Melges 24 and J/80, which both became the two most popular new international one-designs for the next 20 years. As more sailors and designers discovered the unique advantages of the system, new designs proliferated to both extremes: longer sprits and bigger kites for race boats; and shorter sprits and smaller spinnakers for cruising sailors. Today it's rare to see a new sailboat design that doesn't include at least a short sprit to fly a cruising spinnaker. Parallel to the modern development and proliferation of retractable and fixed bowsprits, came significant development in sail design (including the new generation Code sails) to meet the needs of both grand prix racers and modern-day cruisers.
At this year's 2021 Block Island Race Week, nearly 60% of the entire fleet sported a bowsprit and asymmetric spinnaker, quite a different look from 1991 Block Island Race Week, two months before the first J/105 hit the water.