Annapolis Sailboat Show guide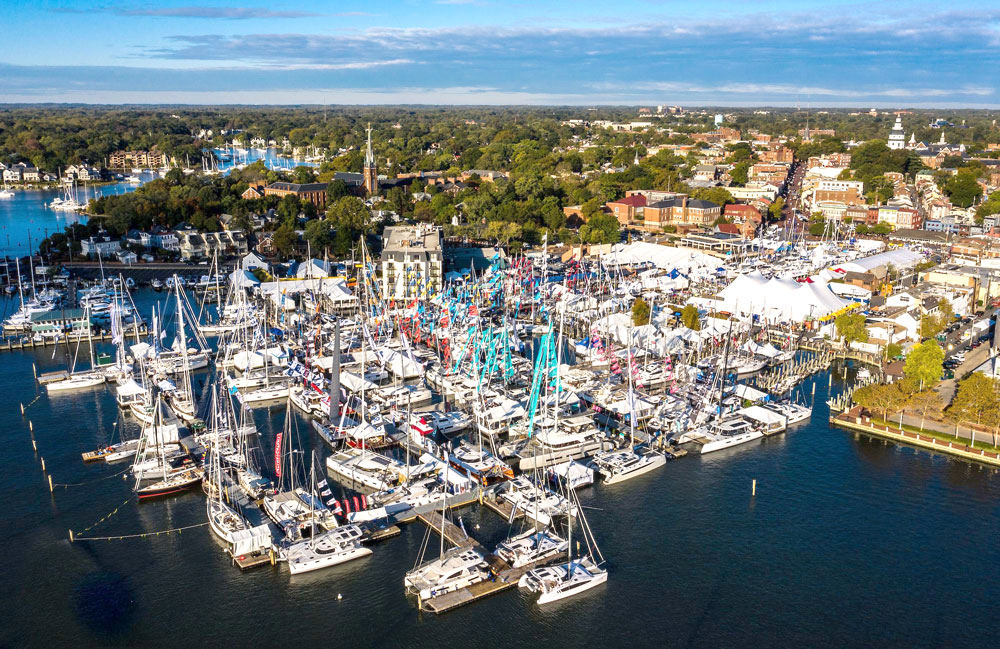 For five days each year, there is no doubt where the center of the sailing universe is: Annapolis, Maryland. The U.S. Sailboat Show, held October 13 to 1, 2022, is the place to see new boats, great gear and services and immerse yourself in a celebration of sailing.
Many exhibitors offer special promotions during the show. We rounded up some of the best below. And if you want to brush up on all the new boats this year, check here. And, as a special boat show deal, subscribe to SAILING Magazine using the code BOATSHOW22 for 29% off a one-year subscription.
GEAR
CHARTERS
BOATS
SCHOOLS
EDUCATION OPPORTUNITIES
ABOUT THE SHOW
The show opens at 10 a.m. each day and closes at 6:30 p.m. Thursday through Sunday, and 5 p.m. Monday.
Tickets are $25 for adults Friday through Monday, and $45 for the preview day on Thursday. Click here to purchase tickets online at a discount.
A special VIP experience is available, which includes access to a VIP lounge with seating, food and cocktails during the day. The cost is $175 per person or $200 including parking.
A full list of exhibitors is available here.