Buddy Melges understood wind like no other sailor, so it is all the more fitting to say he was a breath of fresh air in the world of sailing.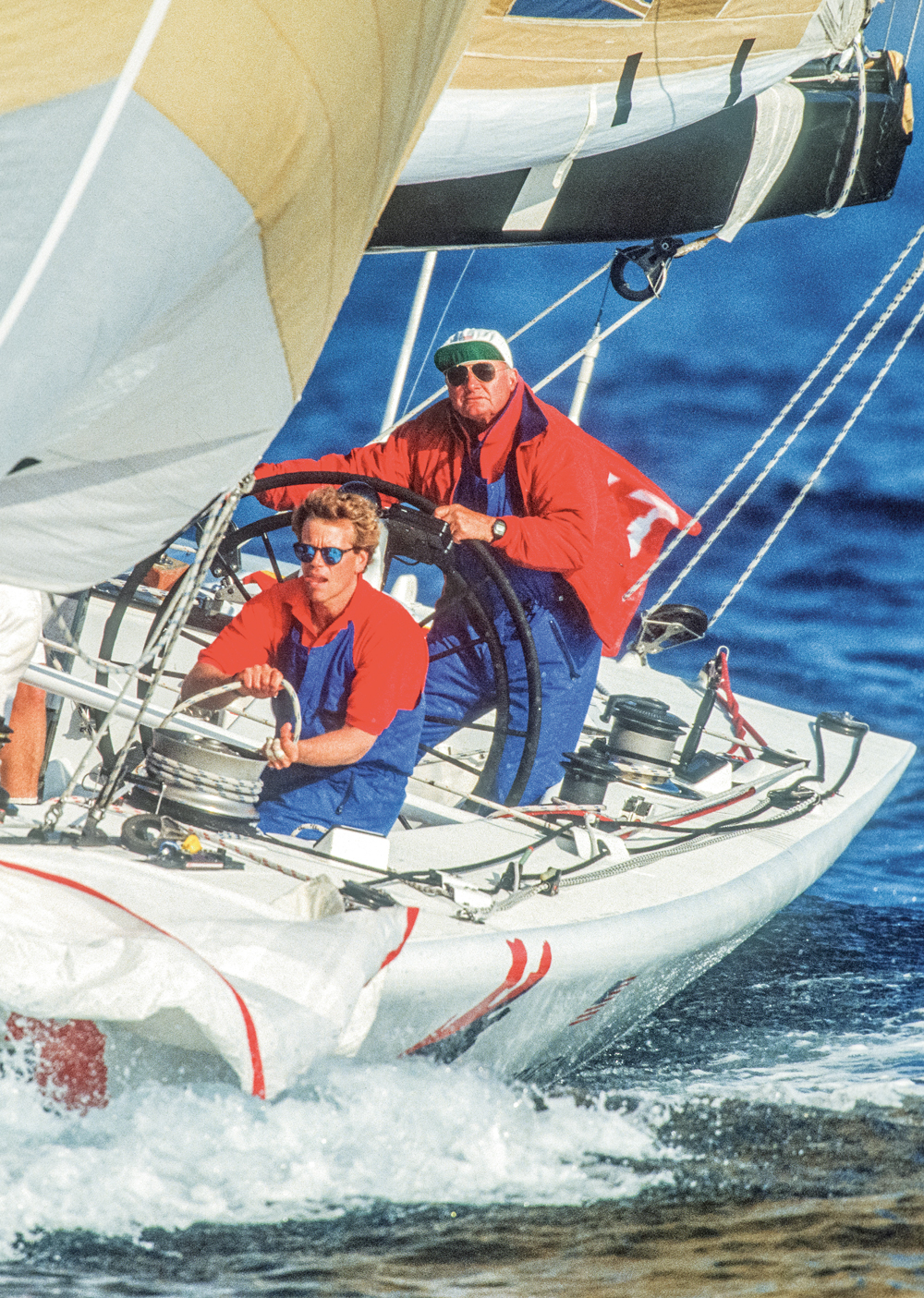 Daniel Forster photo
He rose to the height of sailing fame in America's Cup racing, a lofty universe populated by billionaires and the inflated egos that surrounded them, but he was always Buddy—genuine and approachable and ready to share his prodigious knowledge of the forces and nuances that produce sailboat speed.
Midwesterners might say, with pride, that these traits reflected Buddy's upbringing and adult life in small-town Wisconsin. He grew up in the unincorporated town of Zenda and went on to live in the village of Fontana on the shore of Geneva Lake for the rest of his life.
Harry "Buddy" Melges Jr. died on May 18 at the age of 93.
It was in the puffs, lulls and oscillations of the shifty breezes of Delavan Lake and Geneva Lake that as a young sailor Buddy developed and polished the skills that would propel him to international acclaim. Decades later, in his book Sailing Smart, he counseled racing sailors to train their eyes to study the water to see the wind to take advantage of the lifts and headers that winning sailors cannot miss.
His early racing success was in centerboarders, including scows crafted in the boatbuilding shop in Zenda run by his father Harry Melges Sr., but he proved to be just as formidable in keelboats, as his astonishing racing record attests. He won national championships fives times in the E-Scow, twice in the Star class and three times in the 5.5 Meter class. He won his first Olympic medal, a bronze, in a centerboarder, the Flying Dutchman, and his next one, a gold in 1972, in a Soling keelboat.
It was a different sort of keelboat that introduced Melges to sports enthusiasts beyond the esoteric world of small-boat one-design racing. When he was recruited to be skipper of Heart of America, the America's Cup entry sponsored by the Chicago Yacht Club in 1987, he took the helm of a 12-Meter yacht that was nearly 70 feet long, weighed 30 tons and had a veritable lead mine for ballast. The boat would be raced not on the flat waters of inland lakes Buddy knew so well, but on the Indian Ocean in the steep seas built daily by the blustery thermal breezes off Fremantle, Western Australia.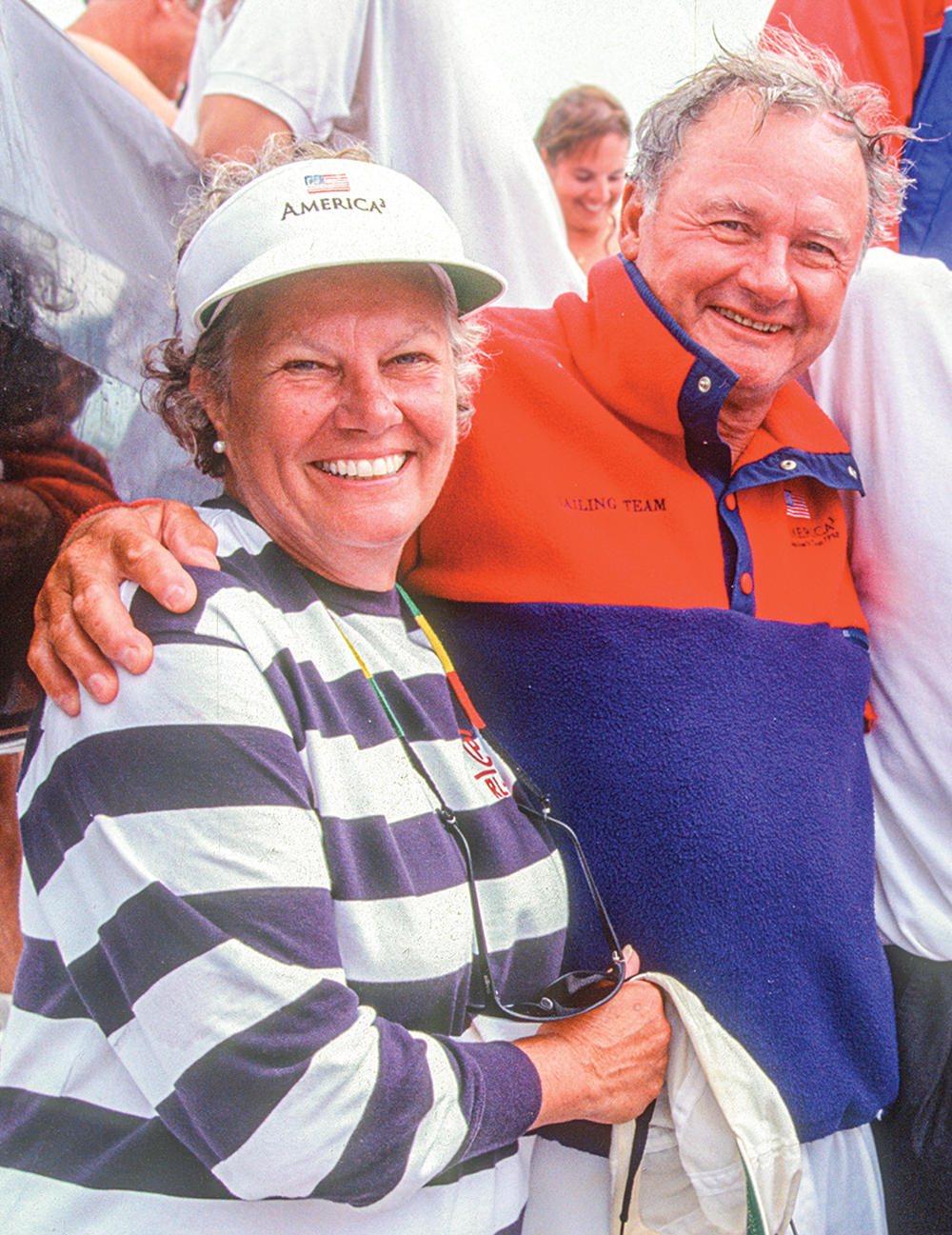 Daniel Forster
Heart of America was defeated in the elimination series by Dennis Conner's Stars & Stripes, which then won the Cup. But Buddy wasn't done with America's Cup racing.
He was 62 years old when the billionaire investor and sailor Bill Koch signed him on as helmsman on America3 in the 1992 America's Cup campaign. In races sailed in 82-foot International America's Cup Class boats at San Diego, Buddy's boat won the defender series over Dennis Conner and then defeated Italy's Il Moro di Venezia four races to one to win the America's Cup.
In the well-heeled America3 program, Buddy had state-of-the-art electronic instruments to measure wind speed, direction and angle, yet he relied more on the "instruments" that guided him on the lakes of Wisconsin—his eyes. When a Los Angeles Times reporter asked him what he looked for on the race course, Buddy said, "I watch the air coming down."
The reporter persisted, "But can you see air?"
Buddy answered, "Wind on the water is air to me. You have to study it."
Buddy's impact on sailing is measured by more than his astonishing record of racing victories. Though that record has never been equaled, his more enduring legacy may be the unwavering sportsmanship and generosity in sharing his hard-earned understanding of the art and science of sailing that he demonstrated as he won all of those races, whether on the small lakes of Wisconsin or in the glittering venues of Olympic and America's Cup sailing.
Like other great competitors, Buddy was an athlete who had risen to the very pinnacle of achievement in his chosen sport, but the similarity ended there. He was as far removed as anyone can be from the narcissistic arrogance that has come to define so many adulated and overpaid sports stars.
He was just Buddy.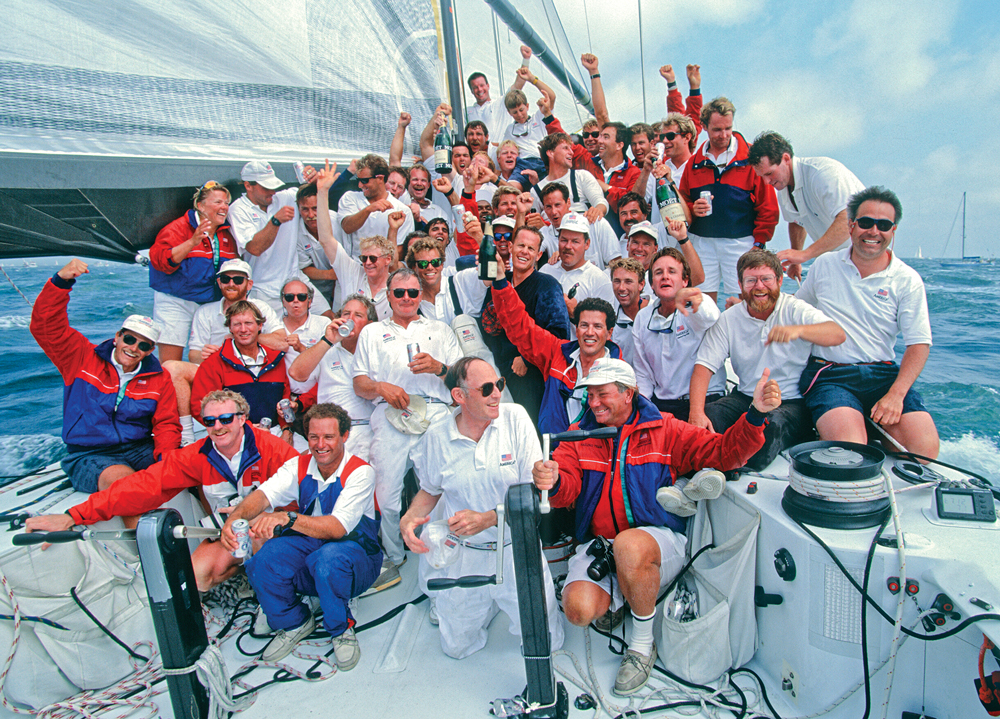 Daniel Forster photo