Fulfilling a lifelong ambition, 55-year-old Dave Rearick set sail aboard an Open 40 to join the elite group of people who have sailed solo around the world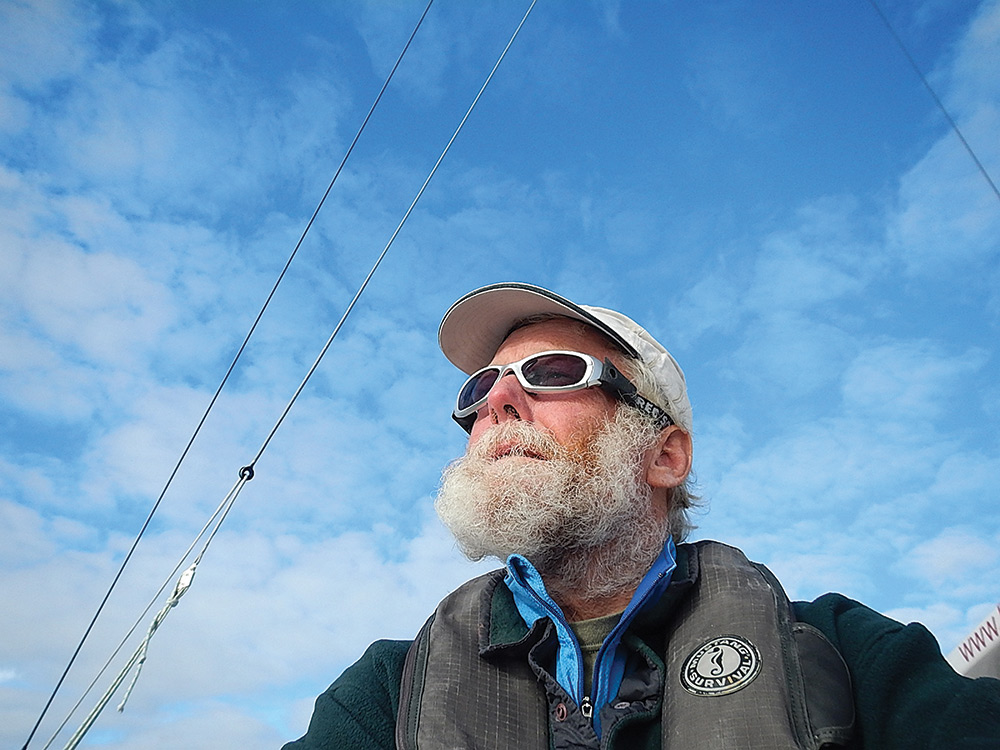 I sat quietly in the cockpit as
Bodacious Dream
sailed easily in the dying evening winds, 40 miles out from Point Judith and Beavertail lights. These lights guard the entrance to Narragansett Bay where eight and a half months ago Bodacious Dream and I sailed outward bound, to live my dream of circumnavigating. Now these lights welcomed me back, a journey completed and a dream lived.
In a short 18 hours, I would be among friends and family ashore in Jamestown, Rhode Island, having sailed more than 25,000 miles, solo, through the Southern Ocean, beneath the horn of Africa, past Australia, below Tasmania, through the Cook Straits of New Zealand to the Galapagos Islands and through the Panama Canal to the Atlantic Ocean and home.
Originally I hoped to race singlehanded in the Global Ocean Race, but when the race was postponed, my dream morphed into something different, as it has many times over the 40-some years I've carried it. With the support of my friends and sponsors, Jeff Urbina and Gaye Hill, I would sail the same planned route changing the focus from racing to sharing, bringing this amazing experience of the open ocean to many people, young and old, sailors or not.
My dream started at about age 12, when I became enamored with tales of the great seaman of history: Joshua Slocum and Howard Blackburn; the sailing heroes of the 1960s—Blondie Hassler, Alain Colas and Eric Taberly who raced alone across the Atlantic Ocean—and champions like Sir Robin Knox-Johnson and Bernard Moitessier who conquered the challenge of solo sailing, nonstop around the world. Reading about each of their accomplishments raised the bar of my dream, eventually settling at racing solo around the world. But like everyone else, my life also took detours and the dream of sailing around the world alone was derailed and rerailed time and again until 2011 when the phone call came to seek out a Class 40 sailboat, name her Bodacious Dream and enter the Global Ocean Race. Looking over the many options, it didn't take long for me to recognize the genius in the design and construction of the Kiwi FC 40, the brain child of Lapo Ancilotti who engaged Bruce Farr for the design and the Kiwi builders at Hakes Marine, to bring this boat to life.