The new 30-foot rocketship continues C&C's racing focus with high performance born of high tech
Under sail
We set out from the dock after hanking on the jib and feeding the mainsail slides up the mast track. There was no roller furling on this boat, although it's listed among the options. With the diesel quietly cranking, we putted out to beyond the docks before raising the sails. Within seconds the boat surged forward. At just over 7 knots, the torpedo keel started to hum.
When it came time to tack, Carroll made certain his instructions about the runners had been perfectly clear since the C&C 30 is without a backstay to accommodate the square-topped mainsail. As we tacked, Allen released the starboard runner from its winch and waited for the boom to pass across the deck before he took four new wraps and snugged the runner to the self-tailing winch.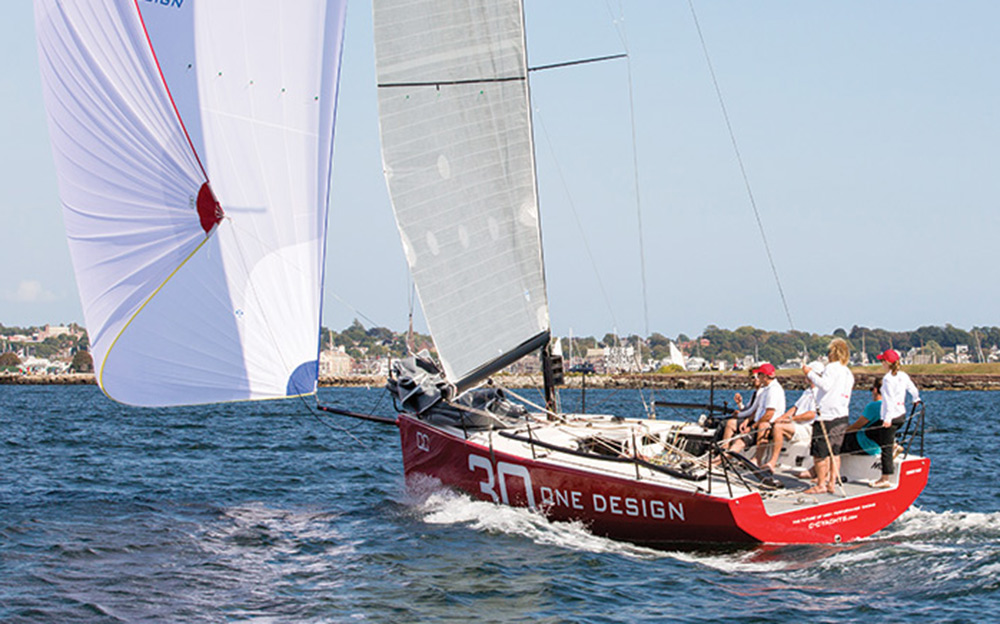 Billy Black
Through all of this, Carroll demonstrated how easily the dynamic sloop is trimmed with coarse and fine mainsail adjustments near the helmsman's feet. Well-placed foot braces gave the helmsman, trimmer and navigator something on which to brace themselves. When it was necessary to hike out, feet were hooked beneath the tubular brace bar, which is bolted to the deck.
Once everyone seemed to have the hang of things, Carroll turned over the helm to me, coaching as the boat sped forward toward our mark at 6.6 knots. The slightest push or pull of the hiking stick and the boat instantly responded, so unlike the full-keel cruising boats I often sail.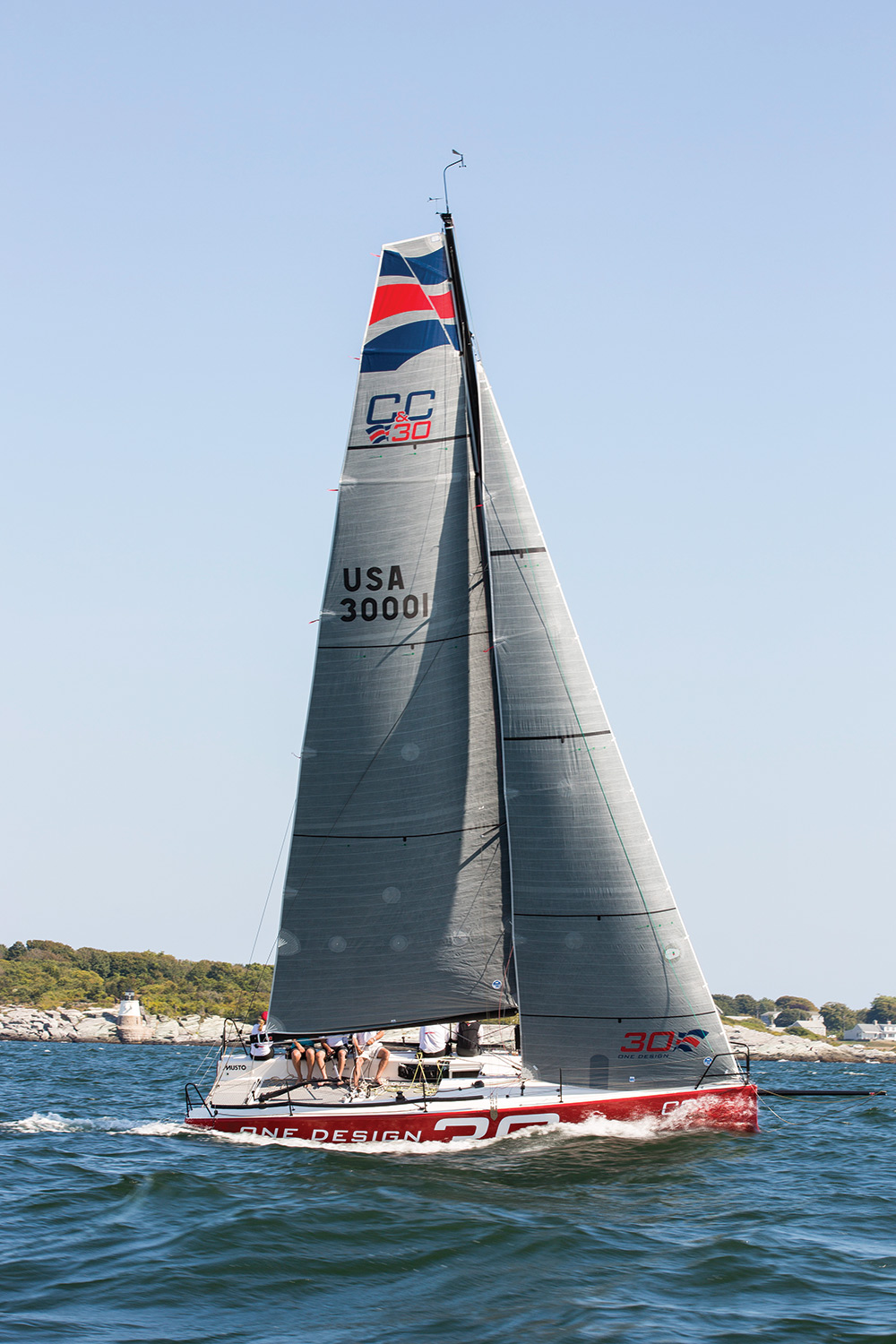 Billy Black
"Optimum heel is 20 degrees in 10 to 12 knots of breeze," Carroll said. "The top speed on video, so far, is 17 knots, but that doesn't mean 17 is the fastest this boat will go." (In a subsequent sail following the U.S. Sailboat Show in Annapolis, Maryland, the C&C 30 hit 20 knots.)
It was comfortable driving from the high side, as the boat heeled and found its groove. The hiking stick was designed so the helmsman can hike out at least as far as the padded lifelines. Sheets also can be adjusted from the high side, which is a big plus when racing since it avoids unwanted weight shifting.
With few other boats in sight, Harris prepared to launch the 1,297-square-foot asymmetrical spinnaker. The boat was designed with forward hatch and companionway offset to port to create more deck space, which makes it easier to hoist and douse the spinnaker. Once the chute had a belly full of wind, the boat literally leaped forward and we joyously sailed across the open bay.
After the eye-opening test sail, the words printed on the 30's transom had a ring of truth: "Freaky fast—the future of high-performance racing."