Instead of lazing around a pool, sailors are packing their seabags and heading for learn-to-sail vacations in tropical locations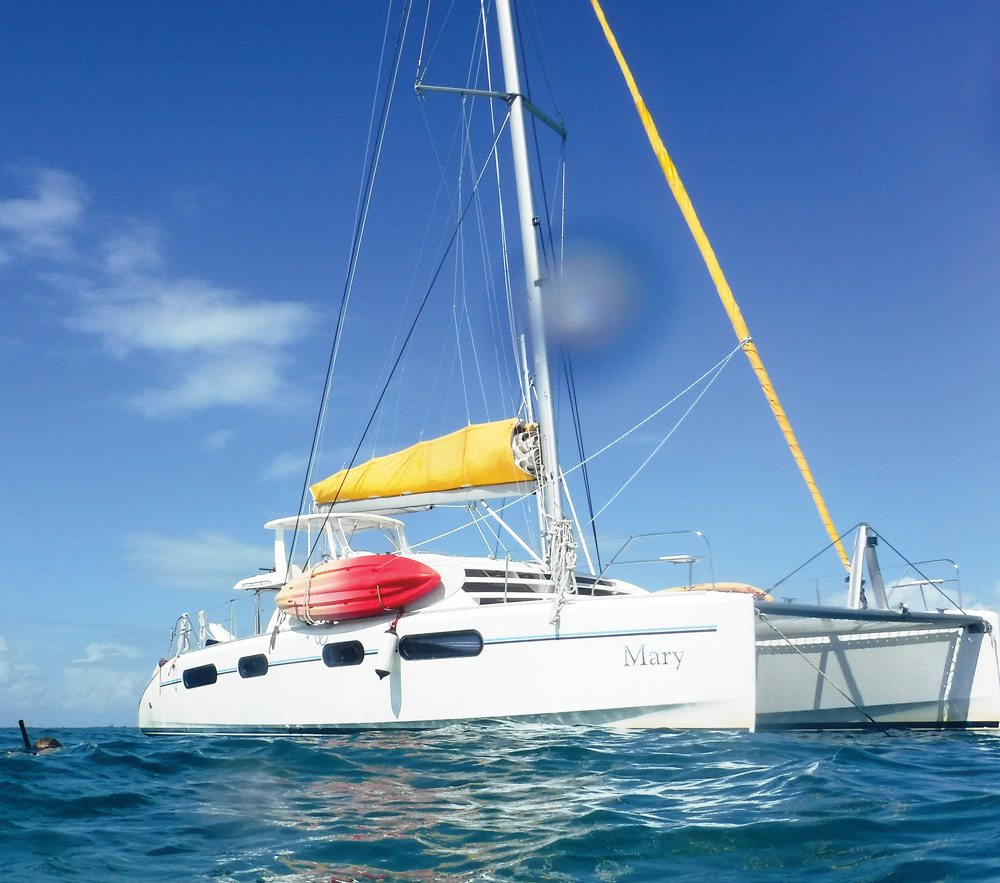 Other sailors stumble into a learn-to-sail course in a vacation setting in the course of buying a boat. Trace Jurica, a sailor from New Braunfels, Texas, spent his time sailing his San Juan 24 on his local Canyon Lake but was looking for a bigger boat with plans to go long-term cruising.
"A friend of mine suggested I take some courses at Belize Sailing Vacations to beef up my big-boat skills," Jurica said. "I took a four-day course with Cliff and Rachael and that got me on the track to buying a boat."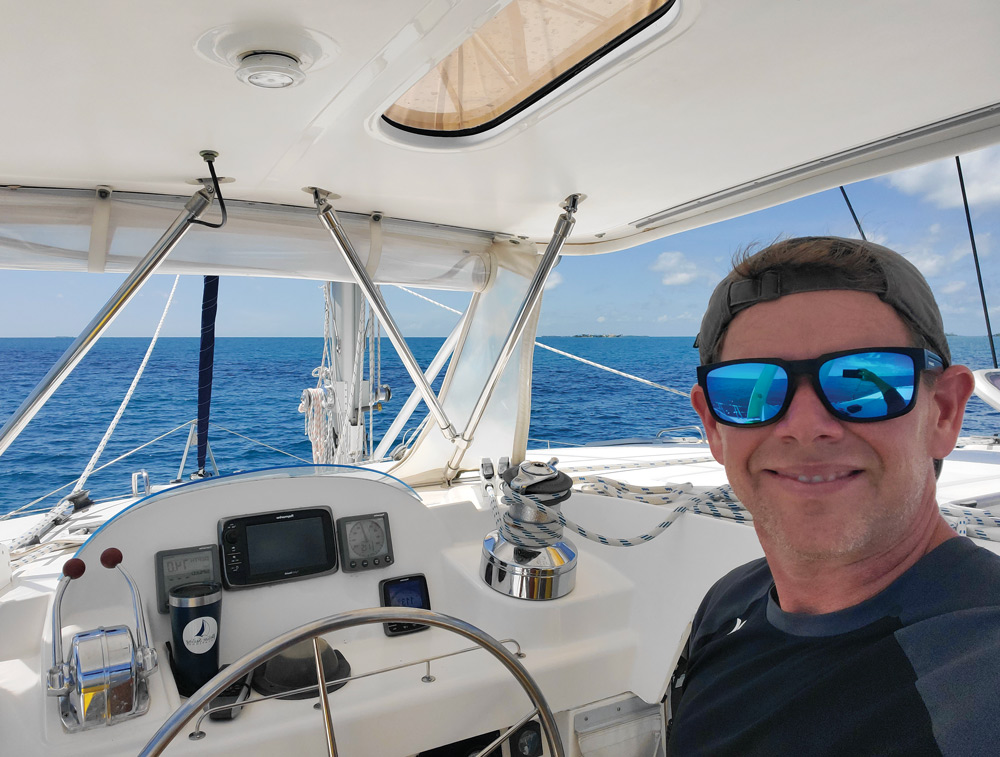 In 2009, Cliff and Rachael Wilson expanded the company founded by Cliff's parents into a yacht management and charter company, Belize Sailing Vacations, adding on an American Sailing Association school.
"We have two options for sailors looking for learn-to-sail vacations," said Patricia Johnson, from Absolute Belize, the charter company's travel arm. "You can book a group shared-boat course at various times during the season at affordable rates, or you can book a private charter and choose your ASA classes al carte."
That's the path Jurica took, choosing different courses with Cliff as skipper and instructor a few times in 2017.
"I was able to take quite a few ASA courses that first week, went back several times, getting a real feel for the spectacular sailing in Belize," Jurica said. "I can be down there in five hours, and that was a big consideration."
The Wilsons helped Jurica locate a used Leopard 46 in St. Thomas, which he bought in 2018 and put into charter with Belize Sailing Vacations to make his big-boat ownership more financially feasible.
"My partner Chris and I get down to sail Mary several times a year, and Chris is starting to take more classes to get up to speed for our cruise," Jurica said. "I don't know if Mary will be the boat for that—we don't need four heads for our cruise—but we are learning all the time."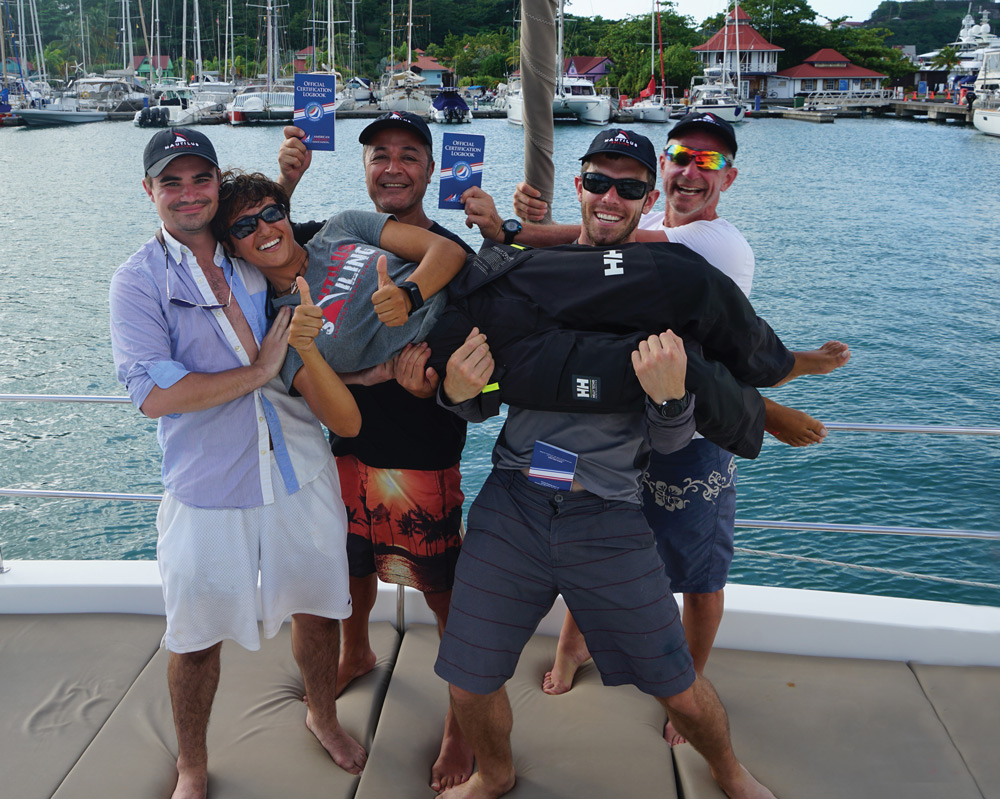 The popularity of vacations that incorporate learning means charter companies are creating new options for sailors. Dream Yacht Charter announced in September a partnership with Nautilus Sailing Schools to provide private high-end instruction at any of the charter company's worldwide locations. The company takes care of booking the boat, ordering food, instructor travel, training materials and recommendations for hotels and local attractions.
"We are Dream Yacht Charter's official American Sailing Association school," said Tim Geisler, lead instructor of Nautilus Sailing. "In the last five years we have worked together to offer liveaboard sailing courses in Grenada, Palma, Mexico and Tahiti. This new partnership has a huge amount of potential as we pave the way for many sailing adventures. Learning to sail should be a blast."
Offshore sailing courses have long been around, but many companies have been increasing their offerings adding new spins on voyaging courses. Many of the companies offer learn-to-sail courses in a flotilla setting and also offer both group and single-berth bookings.
Blue Water Sailing School based in Fort Lauderdale, Florida, is an ASA-certified sailing school with certification at every ASA level aboard catamarans and monohulls.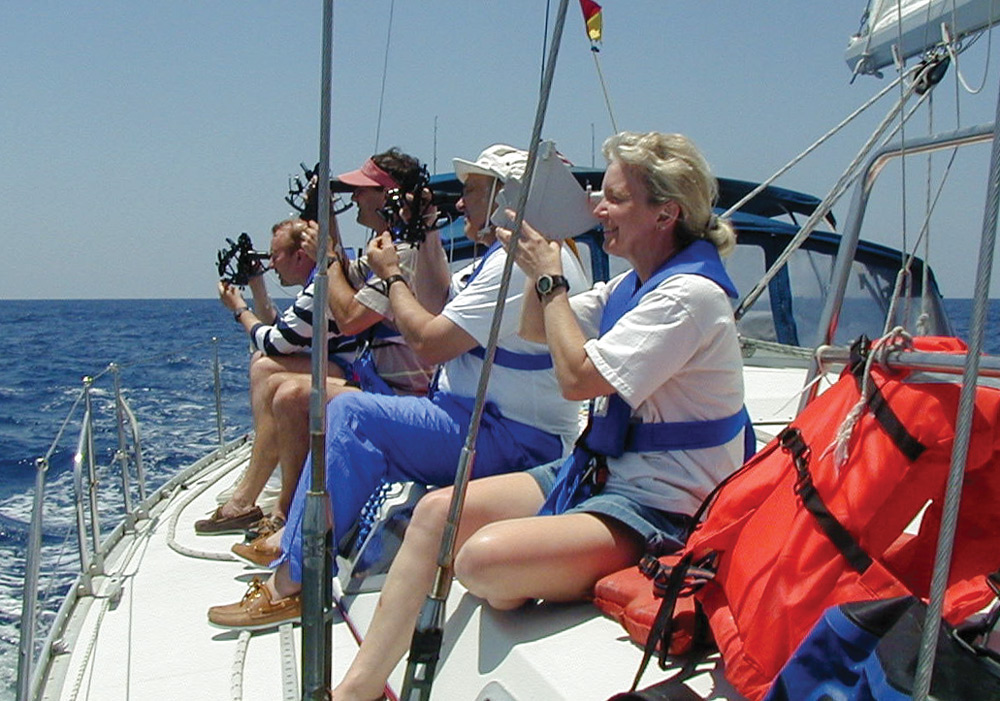 "Our weeklong, liveaboard cruising and sailing courses give dedicated students the experience and confidence to achieve their dreams of nautical adventure," said BWSS's David Pyle.
The company has additional sailing schools in Rhode Island, the Virgin Islands and the Bahamas, for those sailors looking for a vacation setting.
Southwest Florida Yachts located in Cape Coral, Florida, is one of ASA's oldest sailing schools and celebrated its 35th anniversary last year. The company is a combination of charter, sailing school and yacht brokerage.
"Our concept gives our clients the opportunity to improve their cruising skills while on vacation," said SWFY owner Barbara Hansen. "Our courses are realistic and thorough, and are the perfect opportunity to prepare for boat ownership, or to qualify for bareboat chartering."
---
For more information
Belize Sailing Vacations www.belizesailingvacations.com; Black Rock Sailing School www.blackrocksailingschool.com; Blue Water Sailing School www.bwss.com; Captain in You Sailing Schools www.captaininyou.com; Charleston Sailing School & Yacht Charters www.charlestonsailingschool.com; Conch Charters Ltd www.conchcharters.com; Dream Yacht Charters www.dreamyachtcharter.com; Festiva Sailing Vacations www.festivasailingvacations.com; Island Yachts www.iyc.vi; Offshore Sailing School www.offshoresailing.com; Sail to Discover www.sailtodiscover.com; San Juan Sailing www.sanjuansailing.com; Southwest Florida Yachts Inc. www.swfyachts.com; St Augustine Sailing www.sta-sail.com; The Moorings www.moorings.com; TMM Yacht Charters www.sailtmm.com; Victoria Sailing School www.victoriasailingschool.com; Virgin Island Sailing School www.sailusvis.com; West Coast Multihulls www.westcoastmultihulls.com;Windward Sailing School www.windwardsailing.com