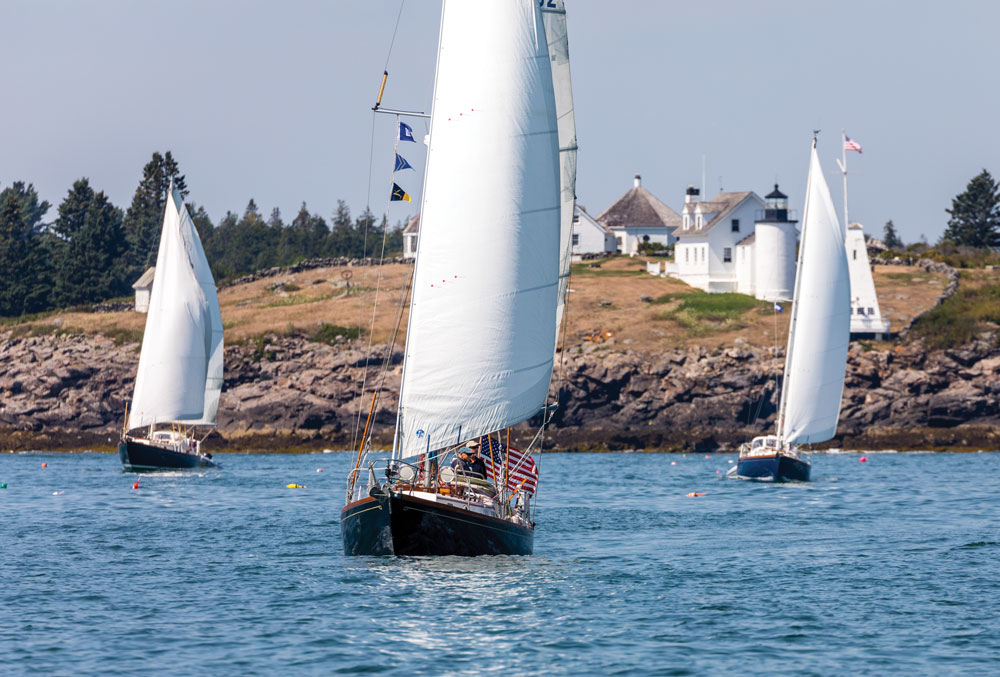 Hinckley boats have plied the waters off Southwest Harbor, Maine, for almost a century. The Pilot 35 was one of the popular early designs, first crafted in wood and later redesigned to be made from the then-novel material fiberglass. A group of dedicated owners has kept this sprightly Sparkman & Stephens-designed cruiser sailing, and they gathered in Penobscot Bay in August for a reunion.
"This year's rendezvous had so much energy with all the new owners, it was our largest gathering to date," said Buzz Billik, one of the founders of the Hinckley Pilot 35 Association.
The group formed in 2007 with a handful of owners looking to connect and spend time on the water. The group now boasts 80 owners and works to identify and locate the eight wooden boats and the 117 fiberglass Pilots launched from 1962 to 1975.
"Pilot owner Tom Funkhouser created our website to help owners connect and keep track of all of the boats we've identified so far," Billik said. "Over the last couple years there has been a renewed level of interest in owning a Pilot, and our group is a blend of some owners going back 40 years with their boats and others who have just begun the journey as first-time boat owners."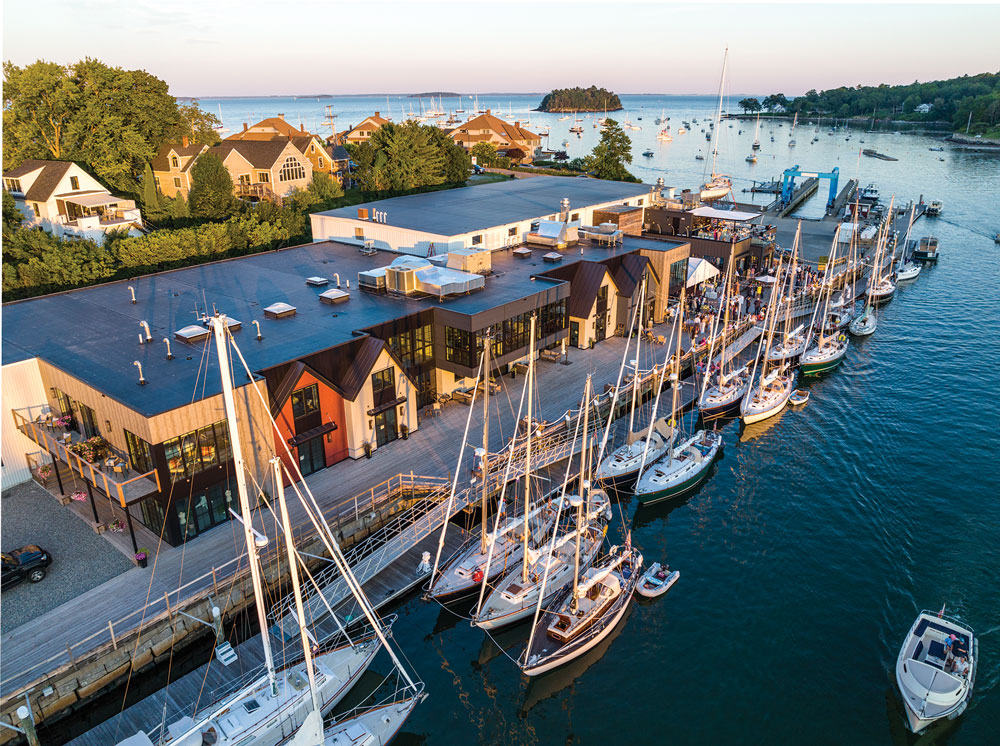 This year's rendezvous took place along the midcoast of Maine, with the group of 15 boats gathering in Tenants Harbor. The fleet sailed to Dix Island for lunch and a swim, followed by an informal race to Camden Harbor.
"Camden is a bit more commercial than our traditional destinations, but there were some owners interested in attending as land cruisers so we gathered at Lyman Morse's recently renovated yard," Billik said.
The group is already making plans for next year's event and is organizing online meet-ups to share renovating tips and information on keeping the boats in shape.
"Another development after this year's event has been a commitment to update the Pilot 35 book that was originally produced by Don and Jane Danilek in 1984," Billik said. "We already have interest from 20 boats for next summer." --Greta Schanen
Visit https://hinckleypilot35.ning.com for more information.