25 small upgrades you can do today
With time and patience, varnishing is the perfect DIY project, and one that will leave your boat shining for years to come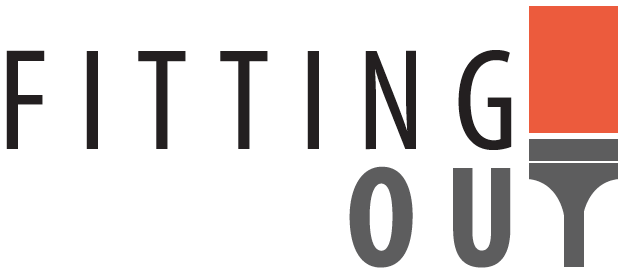 Not every boat project has to be a big undertaking; small upgrades can make a world of difference and be done in time for launch day

Once your boat is afloat, access to electrical power and a broader array of tools becomes more difficult, so take advantage of the stability afforded by jackstands, hard ground and the convenience of being ashore.
Rope clutches and cheek blocks bolted to the cabintop can make your sailing easier by organizing sheets and halyards and bringing all essential control lines back to the cockpit. Remember to properly bed all deck hardware with an appropriate adhesive sealant such as 3M's Fast Cure 4000 UV. Cost of this DIY project is about $250 depending on the hardware you choose.
A drill and screwdriver are all that's needed to install a nylon sheet organizer bag to keep the cockpit tidy ($40). And while you're at it, you can use self-tapping screws to attach collapsible cup holders ($10 each) or a bin to hold your binoculars ($50).
Another small and inexpensive upgrade involves covering wire shrouds with a plastic tube slightly larger in diameter to protect sail cloth from chafing. If the mast is unstepped, this is an equally good time to slip on a set of turnbuckle boots, which will protect sail cloth and prevent bruising to bare ankles while dressing up the boat's overall appearance. It should cost about $10 per shroud.
Put an end to those noisy anchorages during which you are kept awake by electrical wires or halyards jangling inside the mast. If the mast is off the boat, buy a long length of flexible plastic tubing for about $10 and feed the wires through it. That should do the trick.
Depending on the climate in which you sail, the days before launch could be opportune for attaching a bimini for shade or a dodger to keep out the spray and cold. In either instance, measurements must be taken in advance and the materials ordered. An expert hand would be welcome during installation. Keep in mind the cost is likely to exceed $2,000, but you'll consider it money well spent when you're protected from the sun's harsh rays or the occasional wave over the bow.
Install a new masthead VHF radio antenna or Wi-Fi signal booster and replace the wind indicator that stopped functioning three years ago. A tap-and-die kit, drill and a screwdriver are about all that's needed for these jobs. Expect to pay upward of $150 for an antennae or booster and $60 to $100 for the wind indicator.
On boats without a permanent VHF radio, you can buy an $8 metal fitting for the cabin end of the antenna wire that will allow you to connect it to your handheld VHF radio, increasing its range beyond 3 miles.
Has your masthead light seen better days? Rather than work from a bosun's chair, install a new tri-color light while the mast is horizontal for about $150. Some sailors may opt for a masthead flashing strobe that helps identify their boat at night in a crowded mooring field or anchorage, but this device may offend those anchored nearby.
Tired of looking at an anchor rode bag and length of chain on the foredeck? Installing a chain pipe is easy if you buy a kit made to accommodate your chain link width for about $75. Drill a hole, seal the cored section of exposed deck with epoxy resin and slip the threaded pipe into place. Spin the caulked nut on the underside of the deck and you're ready to store the rode in the forepeak compartment.
If your winches are outdated, consider upgrading to self-tailing, two-speed models that will make raising halyards and sheeting in that big genoa much easier. If new winches aren't in the budget, used winches that are still in good shape can be picked up at flea markets and on Internet auction sites.
Just the dread of managing the folding of a mainsail can put a damper on an otherwise great day on the water. Installing lazy jacks will keep everyone happy. They can be added as a DIY project (assuming you don't mind spending some time in a bosun's chair) for about $500.
Installing a windlass can take the strain out of hauling up the anchor, but that project could require some expertise since it requires deck stress analysis and bolting on a bow roller. Still, it's a doable project that can be completed in a matter of hours once you have done your homework.
Installing a solar panel (about $150 to $200) and connecting it to your battery bank will pay off if you live in a sunny climate. Make sure you use high-quality connectors.
A deck-mounted spotlight ($100) can come in handy along the ICW or when searching for a mooring ball at night. It can also be an invaluable tool in a man overboard situation.
You may want to spring for a fold-down boarding ladder on the transom if the boat's design allows it rather than use a portable one that scratches the topsides and is a challenge to climb. The cost will be about $300 for a stainless steel ladder.
You might consider making a boom gallows, essentially a wooden crutch that holds the boom in place during heavy weather. This is another DIY project. Find a scrap piece of mahogany or teak and cut it to size. If you want to get fancy, give it a good sanding and varnish it using the tips on page 42.
Plenty of other small projects await the boat owner belowdecks. Why not sleep more soundly by custom cutting memory foam to replace your lumpy mattresses? Most sailors find the $300 to $500 investment pays off handsomely.
Consider attaching lee cloths to the quarterberths or settees. The cloths can also protect gear stowed on the bunks. Sunbrella is a good choice and all you need to do is sew up some rectangles, and install grommets. Run lines through the grommets to tie to a handrail and install it on the bottom of the bunk using stainless steel fasteners.
What about the lack of music in your sailing life? The price of an audio entertainment system with a pair of cabin speakers and another weather-resistant pair for the cockpit can be had for less than $200 and includes a jack or USB port for your iPod-type device.
Install an extra grab rail in the galley or open area of the main saloon if you find yourself reaching for a handhold that isn't there.
Bungee cords to keep books from flying off the shelves are easily cut to size and installed in a matter of minutes.
If fishing is in your future, attach rod holders to the stern pulpit. A plastic rod holder only costs about $15, making it an affordable project even for the occasional fisherman.
Insulate your icebox with foam insulation board unless you are considering a change to refrigeration.
A few square feet of fireproof foam-insulation board glued inside the engine compartment can significantly reduce noise, an investment of less than $20.
Finally, if your boat's head isn't compliant with no-discharge laws, install a Y-valve and a wastewater bladder bag. No special skills are needed. The bag can be fitted beneath a shelf and the upgrade will keep the Coasties happy for about $100.