Great small boats for big adventures
West Wight Potter
The West Wight Potter is the archetypal sailboat, looking like the product of untold numbers of boats sketched hastily on paper. It is also one of the most efficient uses of space you can find on a boat.
Four bunks, a porta potty, a sink and a marine stove all fit in the cabin without making it seem cramped and the 5-foot-long cockpit is downright spacious on a boat that's just under 19 feet long.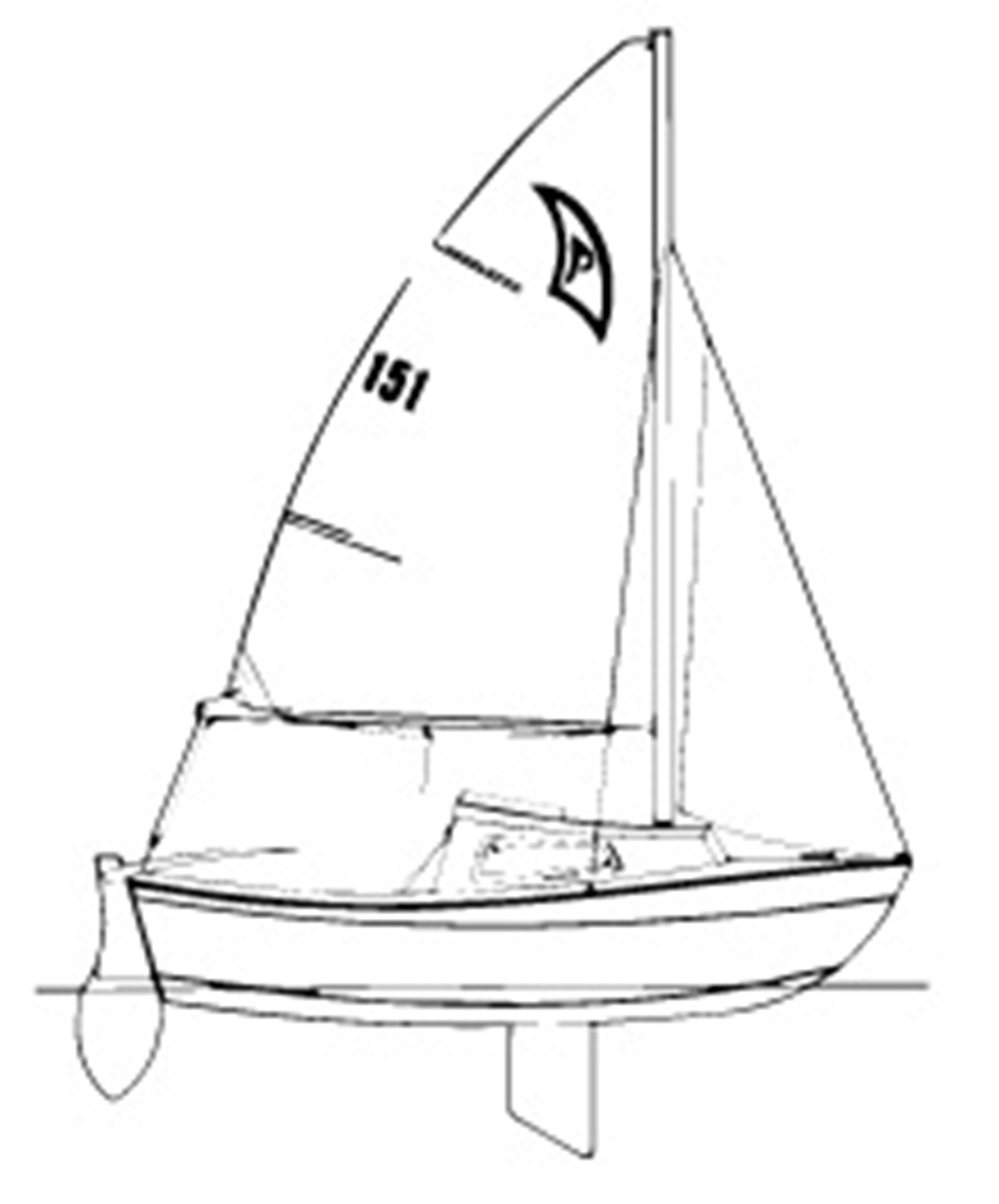 With a keel that lifts to a draft of just 6 inches, the Potter is perfect for trailersailing and is light enough to be towed by a small SUV. In fact many owners do just that, driving their Potters to whatever adventure they feel like undertaking, or perhaps in whatever weather they feel like sailing in.
It's also beachable, making it an ideal camper sailer. Many owners rig up cockpit tents to expand the sleeping and living quarters a little.
The boat can be set up and launched singlehandedly, but some modifications may be necessary to make it more convenient to sail singlehandedly.
The mainsail has about 90 square feet of sail area, although some owners have added a bit of roach and the 110% genoa roughly doubles that sail area (a smaller lapper sail offers balance). There's also a small spinnaker. The West Wight Potter isn't a rocket ship, although legions of its fans will rebut that, claiming that 6 knots of boat speed possible with a good set of sails, but either way, speed isn't the draw. Easy sailing, stability, thanks in part to the hard chine hull, and even comfort are the order of the day.
And plenty of sailors worldwide have discovered those attributes. More than 1,700 West Wight Potters have been built since its 1971 debut and its owners have formed one of the tightest communities of any cruising boat. In addition to active groups online, owners enjoy rendezvous and gatherings.
The West Wight Potter is no slouch in the seaworthiness department. Sailors have cruised the Caribbean, the Great Lakes, sailing from California to Hawaii and crossed the Atlantic.
International Marine, which built the 19-footer and its little sister, the West Wight Potter 15, no longer builds the boats in the U.S. Used boats can be picked up for about $3,500 or much less for boats in rougher condition.
Introduced two years ago, the Malbec 18 is a worthwhile successor to the Potter 19. Incorporating some of the Potters best features and improving on some of its shortcomings, the Malbec may not have yet achieved the fame of the West Wight Potter, but it seems likely it's on its way.
---
LOA 18'9"; LWL 16'4"; Beam 7'6"; Draft keel down 3'7", keel up 6"; Ballast 300 lbs.; Displacement 1,225 lbs.; Sail area 182 sq. ft.