The Internet's Favorite Sailors
This young Aussie couple is funding living aboard and sailing the world through crowdfunded videos
Moments that they share with the world, scoping out internet access as soon at they reach a new destination and uploading and scheduling videos that premier at least once a week.
Although the couple makes a little money from YouTube and selling the occasional T-shirt, they survive on the support of fans who subscribe through a crowd-funding service called Patreon. More than 3,300 "patrons" pay per video (rates start at $5 per video) and for exclusive opportunities including live online chats and invitations to in-person meet-ups.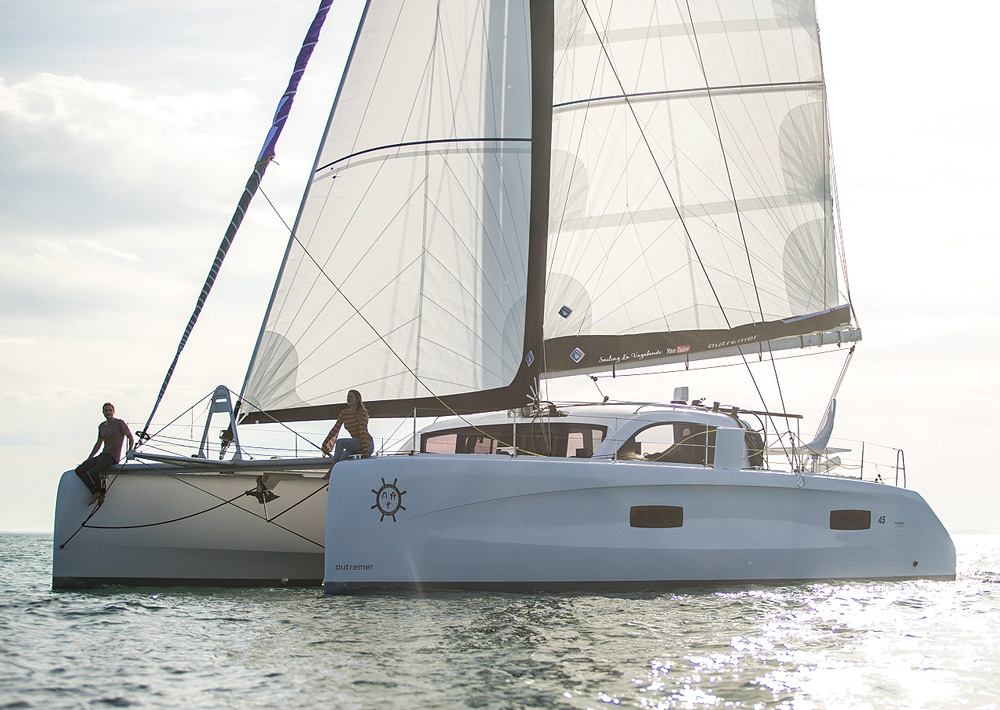 "We love the crowdfunding model," Riley said. "It's really the most honest way that you can monetize your work. People see what you've created and they can decide what it's worth."
In the case of Sailing La Vagabonde, that's a fair amount. The couple's channel consistently ranks among the most profitable Patreon creators.
Videos occasionally feature Riley hunkered down in one cramped spot or another troubleshooting a problem or on the phone with the Outremer factory in France, but that's a small part of the less exciting bits of sailing the world that make the cut in videos.
"You're not going to film the 10th time you check the weather or the third time you check the rig," he said.
And then there is the constant research of tides, weather and route planning and the bureaucracy involved in constantly traveling to new countries.
The couple admits to needing a break from the liveaboard life on occasion as well, especially with family members anxious to spend time with little Lenny, a star in his own right. At eight months old he had more than 40,000 followers on Instagram, where he seems to be perpetually smiling.
"We seem to find that after about eight months of being away we both really feel the need to go home and visit," Elayna said. "This is our home and where we want to be, but we do need that sense of community. And after a month or two at home we are more than ready to get back to the boat."
For as grateful as the pair are to have a truly unique opportunity to fund sailing the world by sharing their experiences on YouTube and social media, there are unsavory bits that go hand in hand with putting their lives out there for the world to see.
The internet, as most people know, is not always a friendly place, and some viewers are quick to chastise the couple for the way they are raising their son.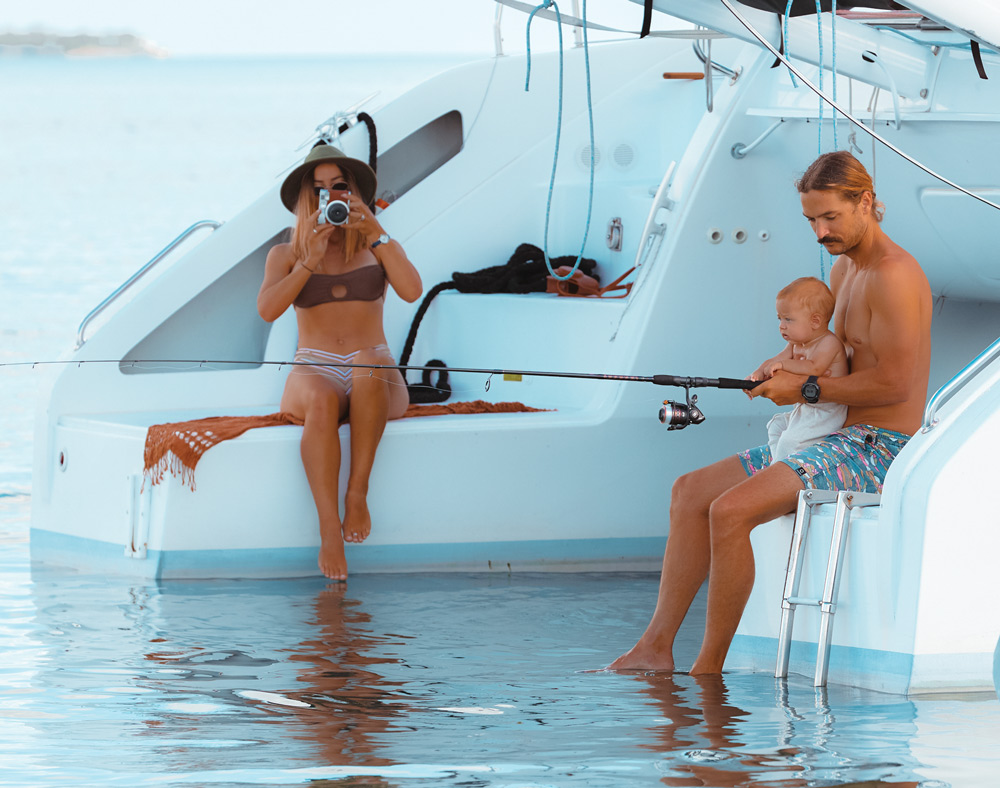 "I was sick to death of it," said Riley, who now has full comment-reading duties. "It became more obvious that its better for you and your mental health if you do fire back occasionally, especially if you have a well-founded argument."
But the couple say they are enjoying life on La Vagabonde too much to let a few rotten eggs spoil it. And they have more in store.
Elayna is finishing a book and recently announced a swimwear line with the proceeds being donated to charities. But they don't know where they'll be heading after their fall on the U.S. East Coast. Heading to the Pacific, back to Europe or back to the Caribbean—"There's so much there we haven't seen yet," Elayna said—are all possibilities.
And that's part of the attraction of the liveaboard lifestyle for this easy-going family. They aren't tied down by a lot of plans. They said they plan to ride this wave—one that's brought them a bit of fame and access to a whole world of adventure and sailing—as long as they can.
"We're really happy with what we're doing," Elayna said. "We're good at it, and we love it."