A young couple brought their baby on a charter to the British Virgin Islands, now they return with a rambunctious 7-year-old young sailor
I cried when our son Sam was born and again when he rode his bike without training wheels for the first time. And since I was a skier before I became a sailor, I burst into tears when our cute little begoggled toddler rode a chairlift for the first time. But none of those tears of gratitude-inducing moments will ever compare to the waterfall of emotion that washed over me when I watched our 7-year-old drive a RIB for the first time in the British Virgin Islands.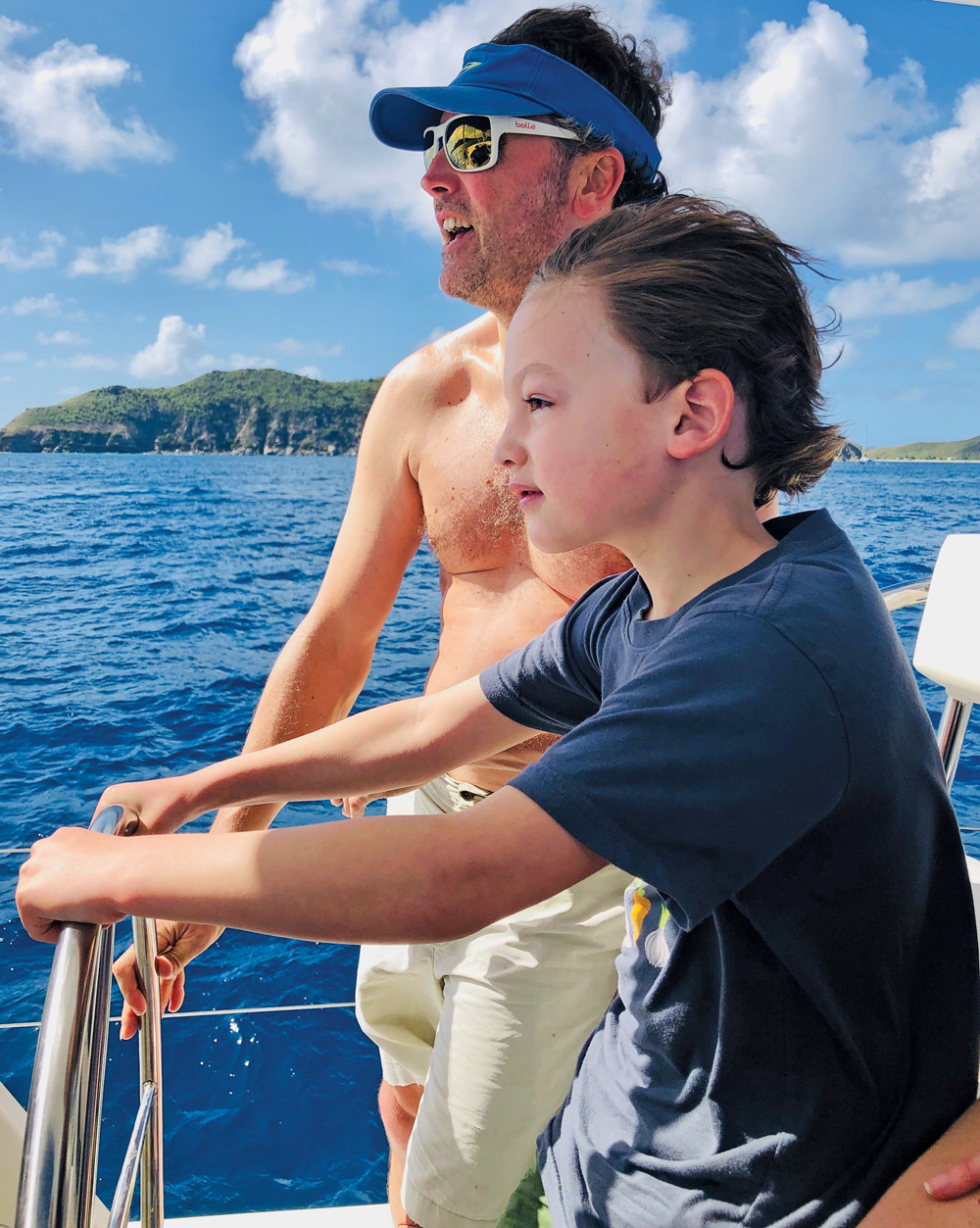 Seven years ago my wife and I sailed into the BVI's Manchioneel Bay with our then 6-month old baby boy who cut his first teeth on that trip (check it out in the April 2013 issue of SAILING). Now my wife Caroline and I were helping him cut his teeth as a sailor. We were coming full circle in the BVI.
The sun was hot, the air was soft and the water was picture-perfect blue. The mooring field at Manchioneel Bay on Cooper Island was crowded with charter boats. He and I had already done a couple of dingy training runs around the marina at the Sunsail charter base in Road Town. And he'd helped me steer our ultra-comfortable Sunsail 454 catamaran in 20 knots of breeze across the Drake Channel the day before. But we'd agreed that this was going to be his maiden voyage as "Dingy Captain." I was the teacher and passenger. He was in command.
You guessed it. I welled up almost as soon as he gunned the engine sporting the widest smile I've ever seen. It was a smile of confidence, innocence and openness I wish every parent could see in their children. The only thing missing was the front tooth he'd lost the day before. And that's when the significance of his maiden voyage really hit me.
We were happy to take it slow the first few days of our trip. Single-digit-mile passages from the Sunsail Base to Peter Island and from Peter to Cooper left plenty of time for snorkeling, SUPing, floating, unplugging, unwinding, and most importantly—dingy driving practice. But, it didn't take too long before we all were itchy to sail up to the Baths and beyond.
Chartering during school vacation week has its advantages, but an empty mooring field in one of the most popular charter stops on the planet—the Baths—is not one of them. Honestly, that was okay with us. In fact, we opted to keep sailing up to Virgin Gorda's North Sound instead of stopping there and our only complaint was that we went too fast. We had our happy catamaran reaching along at almost 10 knots before we made the turn past Richard Branson's Mosquito Island into calm waters of North Sound.
Even though it had been years since I'd sailed there, it felt like coming home. We buzzed the 250-foot-long superyacht Pi that was at anchor there and tried to guess who was sitting by the pool in the bow. And we got ready to go for a swim as soon as we pulled up to a mooring up by the Bitter End Yacht Club that was devastated by hurricane damage a few years ago and is now in the process of rebuilding. But, as we did at the Baths, we decided to keep moving because of the mooring situation. Not because it was too crowded, but because was it was eerily empty. It was sad to see the devastation, but I'm looking forward to visiting the rebuilt BEYC 2.0.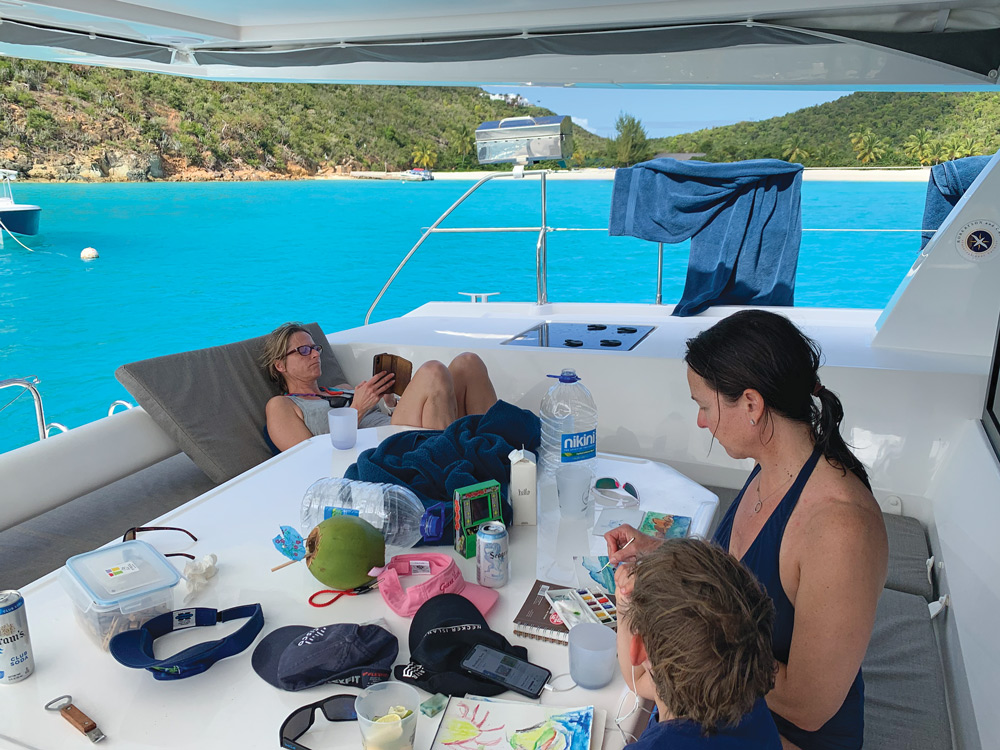 We turned into the narrow channel between Saba Rock and Virgin Gorda and headed for the new yachting-friendly Oil Nut Bay Marina that's just around the corner from the BEYC. Part of the super-luxe Oil Nut Bay residential resort development, the marina also has huge deck, a pool and plenty of comfortable places to chill in addition to a gourmet restaurant and chic bar and we spent two days with Sam living in the pool and throwing darts in the game room. Kid's movie night viewed from comfortable seats on the beach near the marina was a big hit. One evening, Dustin Rey (www.thesinglehandedsailor.com) gave a talk about sailing around the world after he lost his arm and foot in a motorcycle accident. In fact, we may have never left if we didn't have an invitation that no one could refuse—a chance to visit nearby Necker Island while its famous owner Richard Branson was home.