Chartering has changed in the time of Covid-19, but there are plenty of ways to stay safe onboard
Like everything else, chartering has changed in the pandemic. Charter companies have adapted to help keep customers and staff safe, but more importantly they have found ways to help sailors feel comfortable and navigate not only great cruising grounds but also chartering in an unusual time.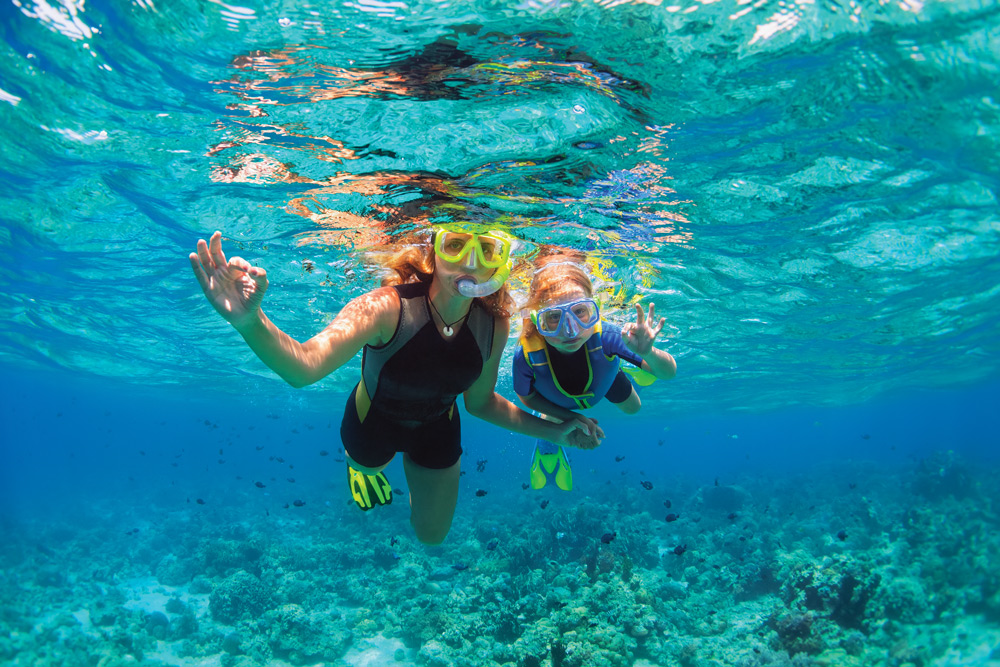 At press time, most charter companies were offering charters, but traveling and regional regulations may complicate some plans. It's a good idea to make sure you understand a charter company's policies on rebooking charters in the case of travel bans, quarantine regulations or illness. Some companies may also have their own quarantine policies or require proof of a negative test for Covid-19 within a certain amount of time before the start of a charter. If their policy isn't clear, ask questions so there's no doubt later.
Charter companies can't control what happens when sailors travel to their vacation, but they are working hard to make sure that from the moment customers arrive, everything is as safe as possible.
That starts with boat cleanliness. Although boats have always been thoroughly cleaned between charters, companies were quick to embrace additional new cleaning protocols to ensure that charterers are stepping onto boats that are thoroughly cleaned and disinfected between charters.
For San Juan Charters, that starts with the basics.
"We have a germicide product that we are using to clean all hard surfaces and high-touch points," said partner Danelle Carnahan. All dishes, silverware and kitchen supplies are also disinfected, she said. "There is a lot of extra cleaning time now."
Moorings is using disinfectant foggers upon boats' return to the dock at the end of a charter and again as a last step after cleaning before a new charter begins. Dishes are cleaned and sealed and linens are provided in sealed bags certifying that they've been sterilized.
Most charter companies are also providing hand sanitizer and disinfectant sprays for use during charters as well.
Longtime charterers will likely recognize a lot of changes at bases. Staff members follow social distancing requirements and at most bases masks are required to be worn by both staff and customers.
Carnahan said that San Juan Charters has instituted several changes to checkout procedures. Safety briefings and local orientation used to be done in groups but are now provided to customers before their charter. And on-base events like weekly barbecues are also put on hold, she said.
Charterers should expect to be asked to limit onboard orientations and checkout to just the skipper and a second-in-charge person.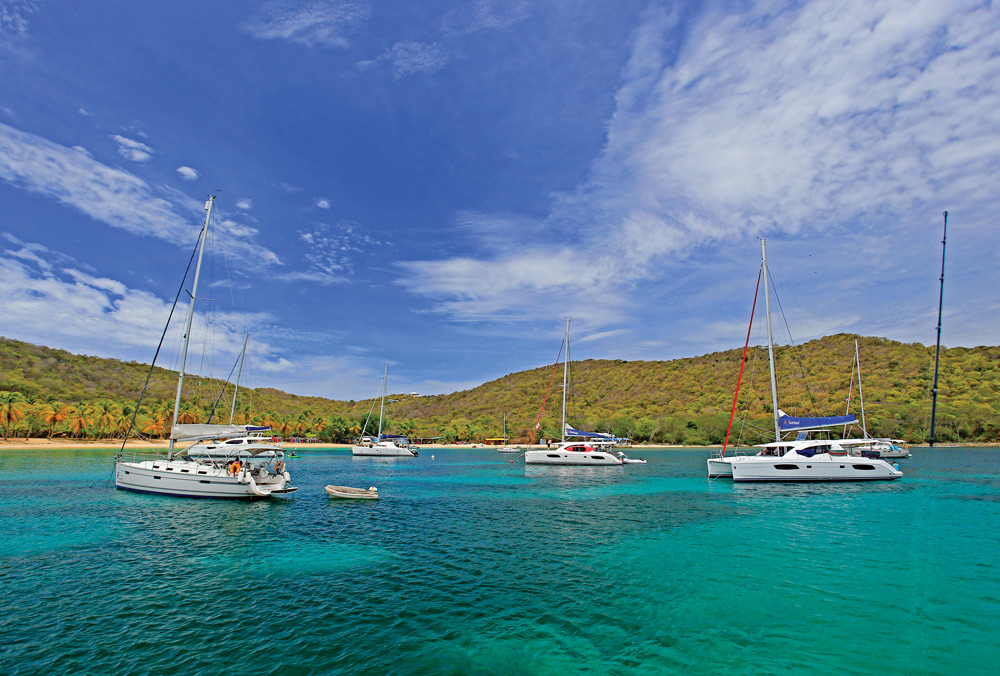 Charter companies are also helping sailors provision for their charters safely. Most charter bases either offer a provisioning service or can connect charterers with a local grocery store that will deliver to the base.
With many sailors choosing to go on charters closer to home in order to avoid long-distance travel, provisioning has changed, said Barb Hansen, owner of Southwest Florida Yachts.
"Since a lot of people are driving down, they bring a lot of their provisions with them and then just pick up fresh food when they get here," she said.
Bareboat chartering is particularly well suited to staying safe in a pandemic, but charter companies are also making accommodations for safe crewed charters.
Moorings has instructed its onboard crew to adhere to social distancing while on a charter and asks charterers to do the same. Crew will wear protective gear at times when social distancing is not possible.
Since living onboard a boat is inherently close quarters, it seems obvious to make sure as best as possible that cruising groups who don't live together have been practicing safety measures in the weeks leading up to the charters to protect against infecting others.
Onboard
The beauty of a charter, of course, is that once you're away from the base, the world is your oyster. Charter companies said many cruisers have just one agenda while sailing in a pandemic: Get away. They often choose to head to an idyllic anchorage, drop the hook and stay there for the entire their charter.
For sailors who still want a traditional charter experience of destination hopping with some great sailing in between, all the same safety protocols that people practice in their every day lives—social distancing, masks when social distance isn't possible and hand washing—apply.
Since regulations vary from region to region and even from city to city, it's important to know what measures are in place. Carnahan said they make sure that charterers are aware of local regulations.
"They need to be respectful of the need to wear masks on land in places where it's required, and we help sensitize them to that," she said.
Charterers should consider their level of comfort with eating out on land. Some people may have no concerns about dining outside, others might decide they'd rather cook on board. Make sure to plan a menu and provision appropriately to minimize the need for multiple trips to grocery stores if onboard eating is the plan.
Sailors will also have to judge their own comfort with using heads at marinas they may stop at.
Even though many companies provide soap and hand sanitizer, sailors should make sure to have plenty of both onboard.
If underwater exploration is on the agenda, you'll also want to bring your own snorkel and face mask as most charter companies are no longer providing these.
Keep talking
Charter companies are adapting to the fast-changing world of the pandemic as best they can. If you have questions about how they are helping charterers meet new safety protocols while onboard, just ask. They are as interested in protecting their customers as they are in protecting their staff.
Few vacations are as safe as chartering can be, so long as some common sense precautions are taken.
"Really it's the best kind of social distancing," Hansen said. "Being on a boat with your family is about as safe as it gets."