Fresh out of college, a young couple found the boat they didn't know they were looking for and set about on a major refit
When my husband Chris and I found Avocet, a 1979 Cheoy Lee 41, she was a sturdy, well-loved boat in need of the kind of care any nearly 40-year-old boat would require. Truth be told, it was not love at first sight for me, but Chris saw the bigger picture.
Three years and countless hours of work later, we're nearing the end of a refit to improve both the structure and the aesthetics of the boat we now call home, and Avocet is getting closer to the being ready for the adventures we have planned.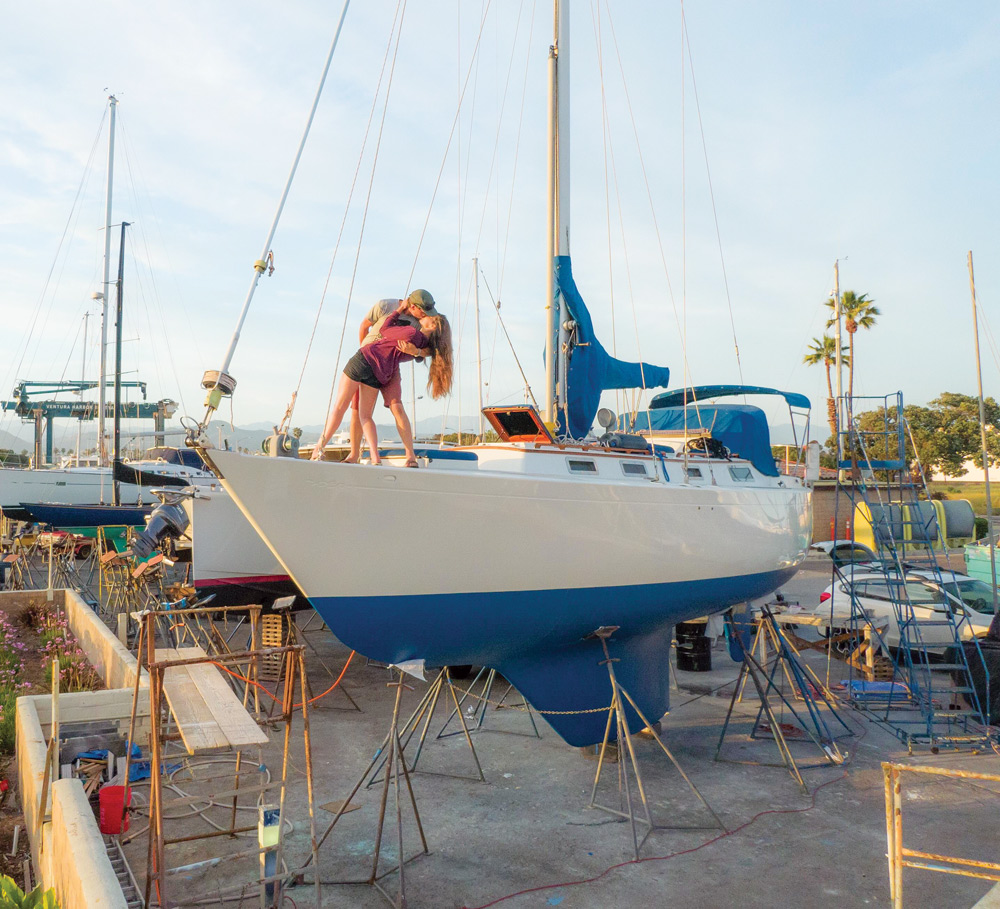 Chris Neely photo
But she wasn't the first boat that caught our eyes.
For a year, we had been searching for the perfect boat to call home and had dalliances with a few other boats before finding Avocet. A Catalina 36 that we were convinced would be perfect turned out to feel claustrophobic once we got on board.
And that's when Avocet caught our eye. As a young, fresh-out-of- college couple, we had very limited funds but were able to save up and work out a fair price with the previous owners to purchase our first home and begin restoring her to her former glory and beyond.
Chris is a self-taught boatwright, having worked on and learned on his father's boats, as well as our Hobie 18 and Victory 21. Rebuilding a 1963 MGB from the frame up added to his construction knowledge. His skills landed him a job with a local boatbuilding company where he built small fishing boats, but he has since left to focus on our boat and his primary job, cinematography.
Over two years, we've tackled both large and small projects toward making Avocet what we knew she could be. These are a few of the projects that stand out for making the biggest difference or teaching us the most.