Hunting for sailing treasure
Navigate swaps, sales and even the trash to find boat bits to help outfit on a budget
The key to a good secondhand find is knowing your skills and not testing your fate. A seemingly fine cockpit cushion may seem like a steal until you find out why it was thrown away in the first place, which could be mold, bugs or worse. Be smart about it even if you are confident in your salvage skills and take the necessary precautions to protect yourself and your vessel from compromise. Although Chris generally scans the surface of the trash bin for fresh items, gloves are a good idea especially if you are going to really dive in. Don't forget to disinfect whatever you rescue, because regardless of the condition it was still handled by someone before yourself.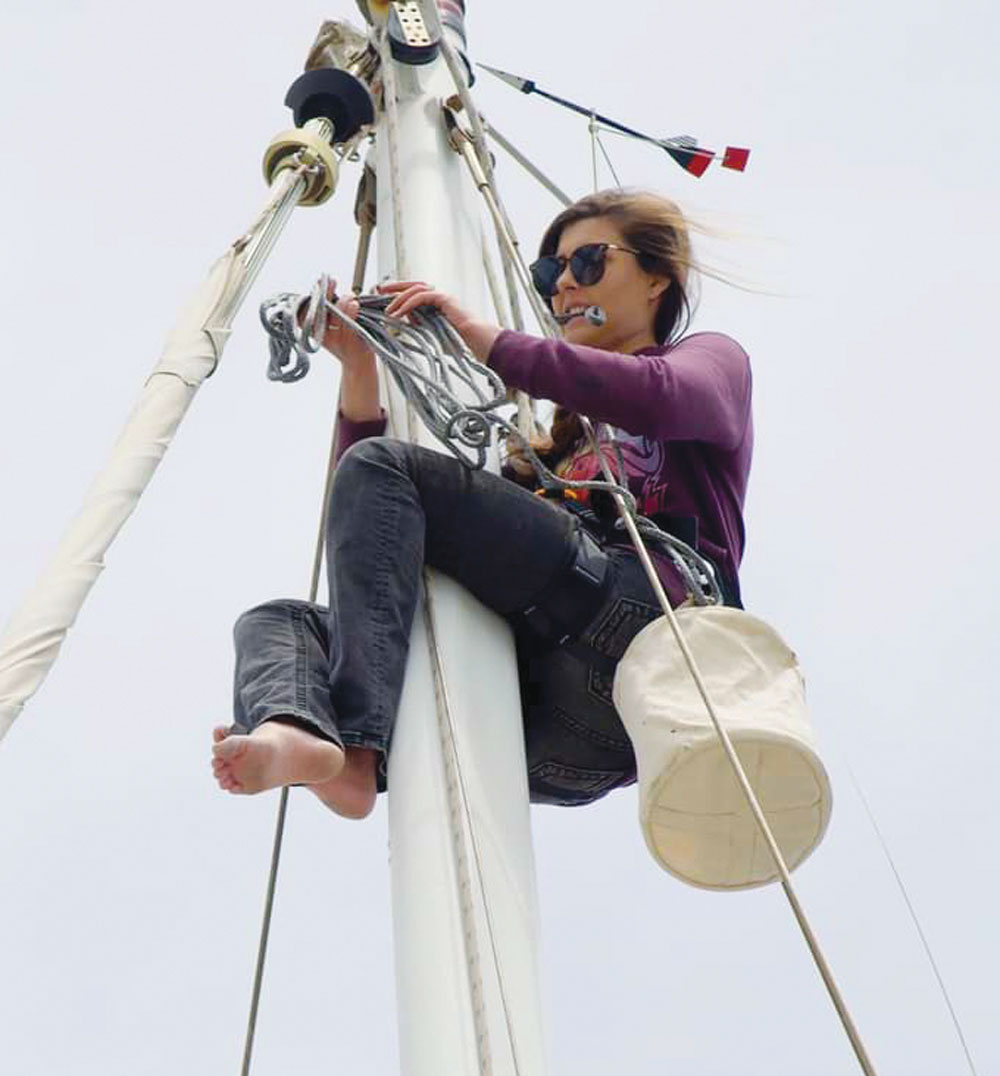 "You cannot be cheap or become desperate with your boat repairs and dumpster diving or you run the real risk of disaster at sea," Greenberg said. "Sailing is an endurance sport and I think the same thought can be applied to a refit." Applying her sound advice, it's typically in your best interest to invest in things like running rigging, as its sole purpose is to ensure your rig remains vertical. If you are ever in doubt that an item may compromise your safety, leave it behind and plan to purchase new; it's better to be safe than sorry.




Marine consignment shops are another good place to look for bargains. A good marine consignment shop is a nautical gem whose popularity will travel far and wide and achieve legendary status. In the United States, Minnie's Maritime Consignment in Southern California is one of the most well known shops that has various odds and ends. We once drove several hours there to pick up an obscure fridge hinge that was produced in the 1970s and apparently never again. The East Coast has Bacon Sails that is essentially the equivalent of Minnies and holds a fair amount of treasures due to the hurricane damaged boats in the proximity. When in Annapolis, Chris and I actually stopped by Bacon Sails to browse and came home with four nearly new self-tailing winches for less than $1,000.




Some marinas and yacht clubs host annual rummage sales and swap meets, which turned out to be a crucial source of equipment when we began outfitting our boat. Once we looked through Avocet's inventory, we piled up everything that was not of use and headed to the nearest swap meet where we tried our hand at bartering. These events are not only great to pick up secondhand items, but it serves as a great way to meet more boaters in the local community.




When considering the secondhand gear we have acquired (both free and purchased) we roughly estimate that it would all retail for around $10,000, but cost us only about $2,000. Even as we move away from marina life and transition to on-the-hook living I am confident that we will continue to give items a second chance at life aboard Avocet. One sailor's trash truly is another's treasure.




The author shares her experiences refitting and living aboard Avocet at www.svavocet.com. Emily Greenberg chronicles her progress at www.dinghydreams.com.