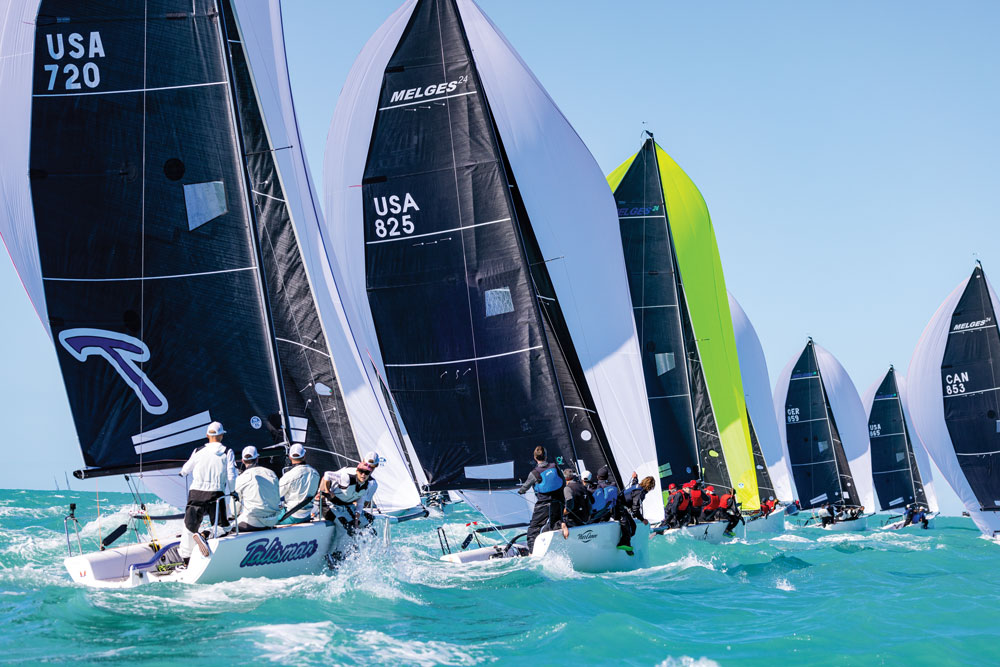 Sharon Green photo
The schedule included just two races each day.
"We love sailing but a lot of people in our sport get turned off by the professionalism that's happened in it," Kullman said. "Our plan is to not let that happen. Five days of sailing is a lot and with a couple races a day, in by 3 p.m., the owners get a lot of satisfaction and good, quality time on the water. But you also get the social element, which everyone appreciates and is part of the sport."
Daily awards were held, but there was plenty of time for families after racing as well.
Although the race committee, which employed robotic Mark Set Bot marks and smaller-sized race committee for both simplicity and cost savings, was prepared to set up three courses, they decided to do four starts on one course, making for the kind of sailing spectacle not often seen since the pandemic forced many events to be put on pause.
The scaled-back approach was met with positive feedback from sailors, Kullman said.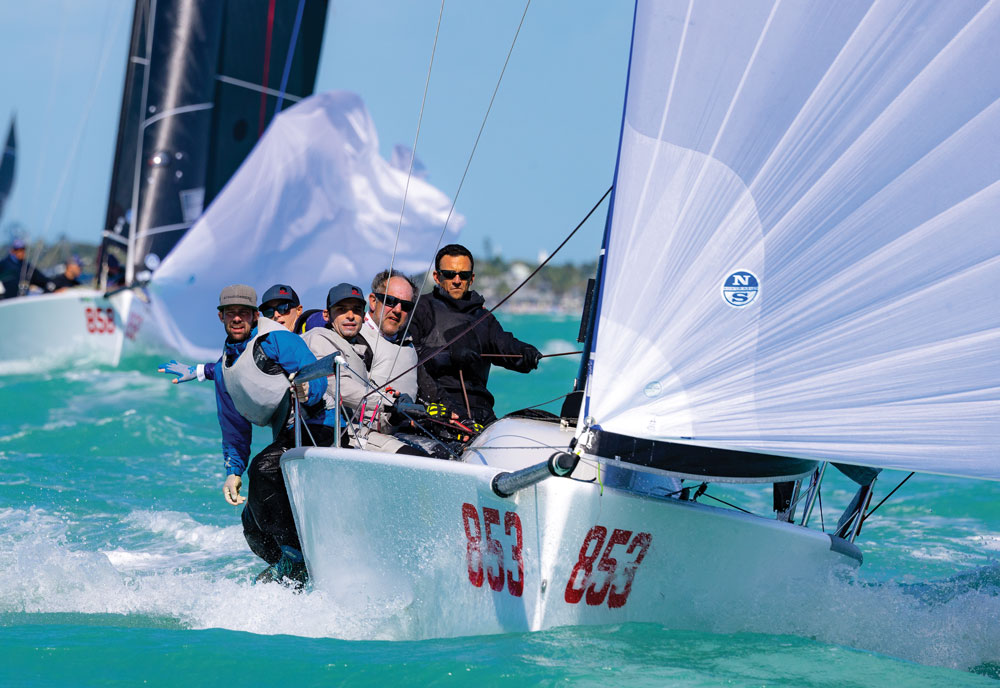 Sharon Green photo
And the regatta will be back again next January. And while it's easy to see how the Southernmost Regatta could grow to the size of Key West Race Week at its prime, that's not necessarily in the cards, Ruhlman said.
"We would like to continue to grow, but at a manageable pace," he said. "We had a really neat event this year and it would be all too easy to have it get too big and have it get out of hand."
For results and information on next year's event, go to www.thesouthernmostregatta.com.