The wide, wide world of multihulls
What to know before you take the plunge and purchase a boat with more than one hull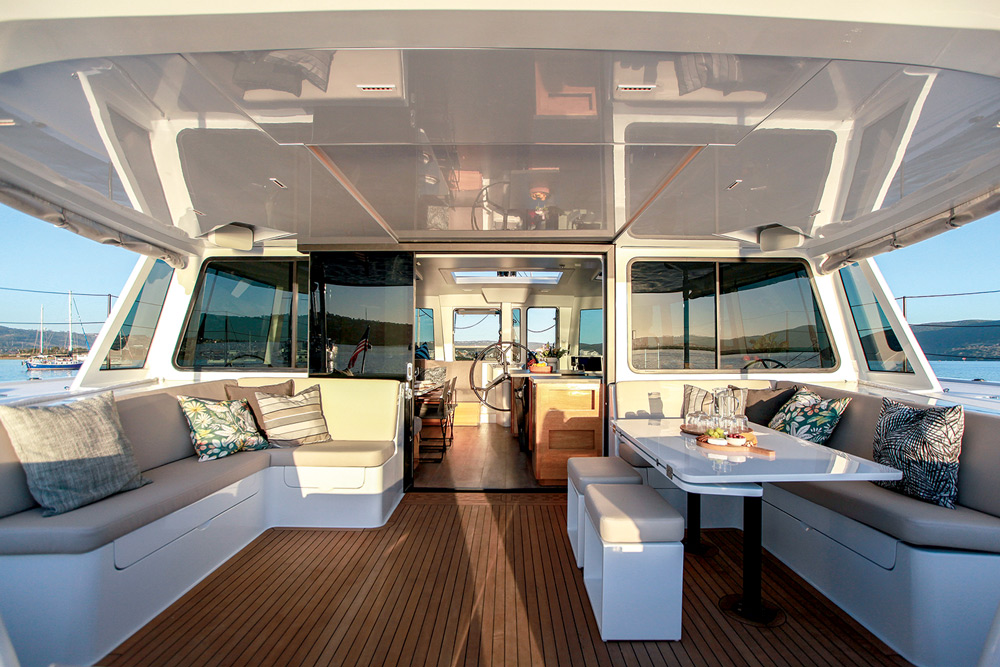 But the balance is a delicate one, initially for the designers and later for the boat owner. Bottom line, if a performance boat is to truly perform, it must be as lightweight as possible. The relatively recent introduction of carbon hulls is helping to achieve that goal.
The Seawind 1190 exemplifies a performance catamaran. Designed by Richard Ward, it was first built in 2017 and is still in production.
The all-carbon Kinetic KC54 is also a standout, as is the Leopard 42, designed by naval architects Alex Simonis and Maarten Voogd.
"Carbon allows us to have the best of both worlds, albeit at extra expense. It's stiffness and weight properties enable our catamarans to have all the cruising comforts with a powerful rig and sailplan for speed and sailing enjoyment. Also windward performance," said Kinetic Yachts CEO Bob Hayward. The sailing media has dubbed the KC54 the Tesla of sailboats.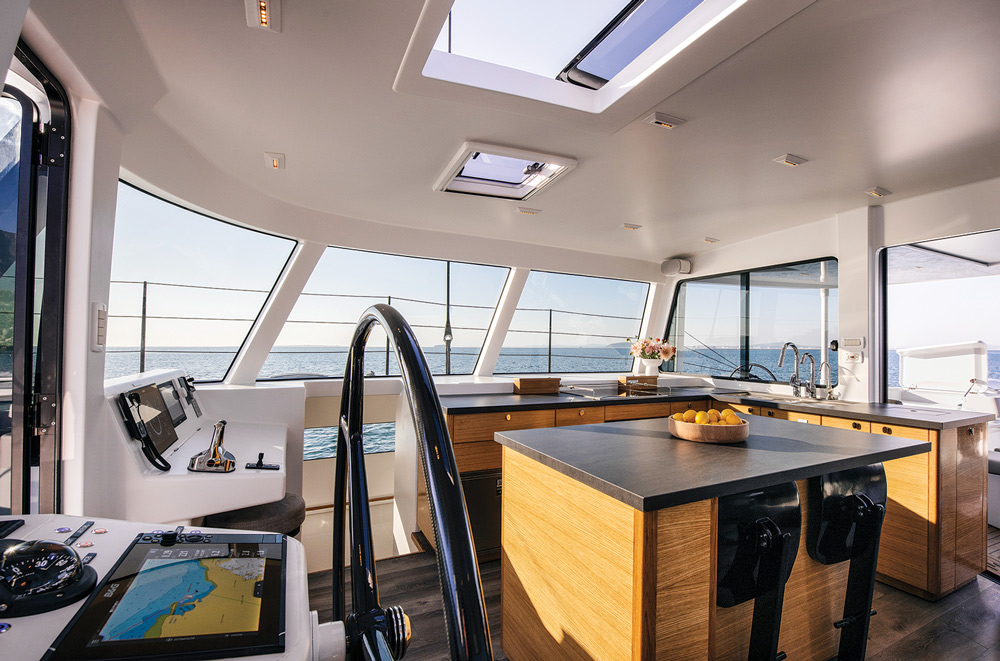 Simonis emphasized that performance potential remains one of Leopard's top priorities.
"We spend a lot of time refining the rig geometry and the sail layout to boost the efficiency of the rig plan. At the same time, the ongoing refinement in hull and appendage design allows us to create a yacht with better sea motion and more agility," he said. "For a well performing catamaran, stepped hulls and a powerful rig with an overlapping Genoa provide for her superior performance in all wind conditions."
The new Leopard 42 replaced the popular Leopard 40, its looks sharpened by a completely horizontal chine and a plumb bow. Plenty of attention has been given to the boat's coachroof lounge, providing another 50 square feet of external entertainment area.
Michael Robertson, Leopard 42 chief designer, said unwanted weight was kept under control by integrating the geometry of the lounge into the GRP hardtop.
"We were able to achieve a lightweight area that added less weight to the boat than one average-sized crewmember," he said.
The fully protected helm station remains in the classic Leopard catamaran position — raised and to starboard.