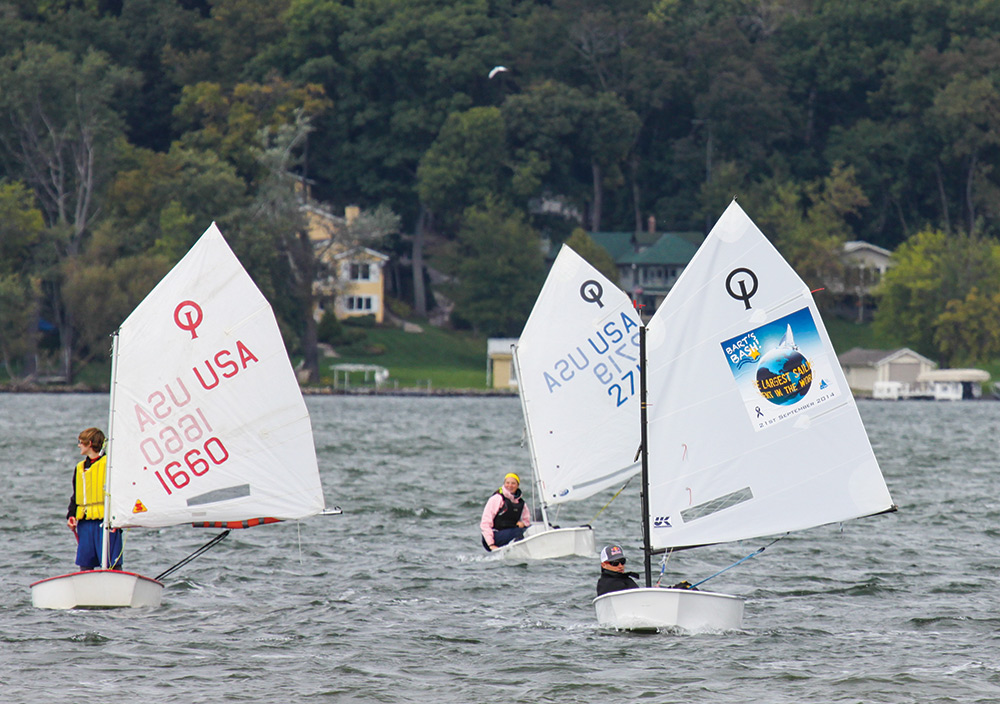 Susan Goggins
When America's Cup skipper Jimmy Spithill took the helm of an Optimist on Pewaukee Lake in southeastern Wisconsin, he was racing against more than the 30 junior sailors on the starting line. He was racing against thousands of sailors around the world competing in Bart's Bash, an event organized by the Andrew Simpson Sailing Foundation.
The foundation was founded by Ben Ainslie, Iain Percy and Leah Simpson in honor of British Olympian Bart Simpson, who was killed on San Francisco Bay when the America's Cup's AC72 catamaran Artemis Racing capsized in May 2013. With a mission focused on fostering personal skills through sailing and to improve access to jobs and careers within the maritime industry, the organization runs several programs including an ambassador program that brings Olympic sailors into British schools, the Andrew Simpson Sailing Centre based in the former Olympic Village in Weymouth, England, and Bart's Bash, a global sailing event that took place in September.
"It was terrific to sail with the next generation of sailors," Spithill said. "They were all really keen to go and beat me."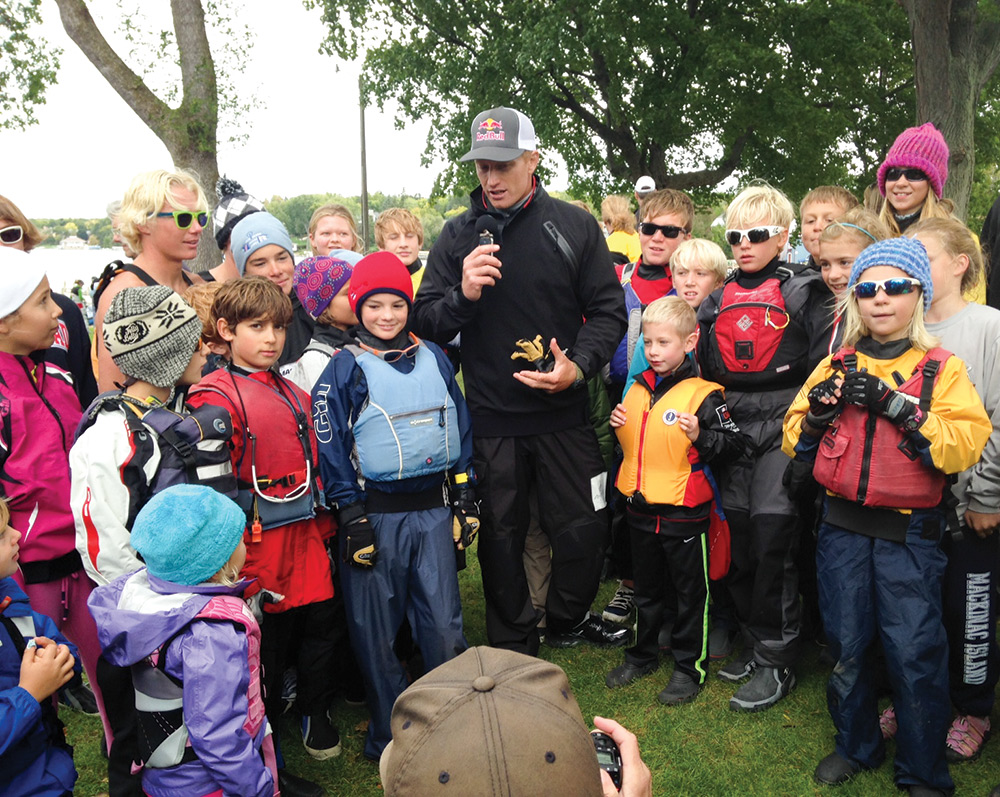 Susan Goggins
Spithill was in Pewaukee competing as the mystery guest at the E-Scows National Championship hosted by the Pewaukee Yacht Club. The final race of the regatta and the Opti race following it were held as part of Bart's Bash in which 18,000 sailors of all ages sailed a race in 68 different countries on September 21.
The goal of Bart's Bash was to inspire the next generation of sailors by encouraging clubs to open their doors to new sailors and to raise funds for the foundation. The event also set a new Guinness World Record for the largest sailing race in 24 hours in multiple venues. Every club that had at least 25 boats in the race and sailed a 15-meter-long race that lasted at least 15 minutes was included in the record.
"The turnout exceeded our expectations and we are very happy that we provided a truly global opportunity for people to come together and enjoy sailing," said Richard Percy, CEO of the Andrew Simpson Sailing Foundation. "We hope this event will become a regular feature in the global sailing calendar."
The event, with more than 18,000 sailors worldwide, raised nearly $500,000 with only half of the donations tallied by the end of September. Spithill raised more than $2,500 in donations. Overall winners, those with the most money raised, are posted in various categories at www.bartsbash.co.uk.