Key West to Cuba Hobie Cat Race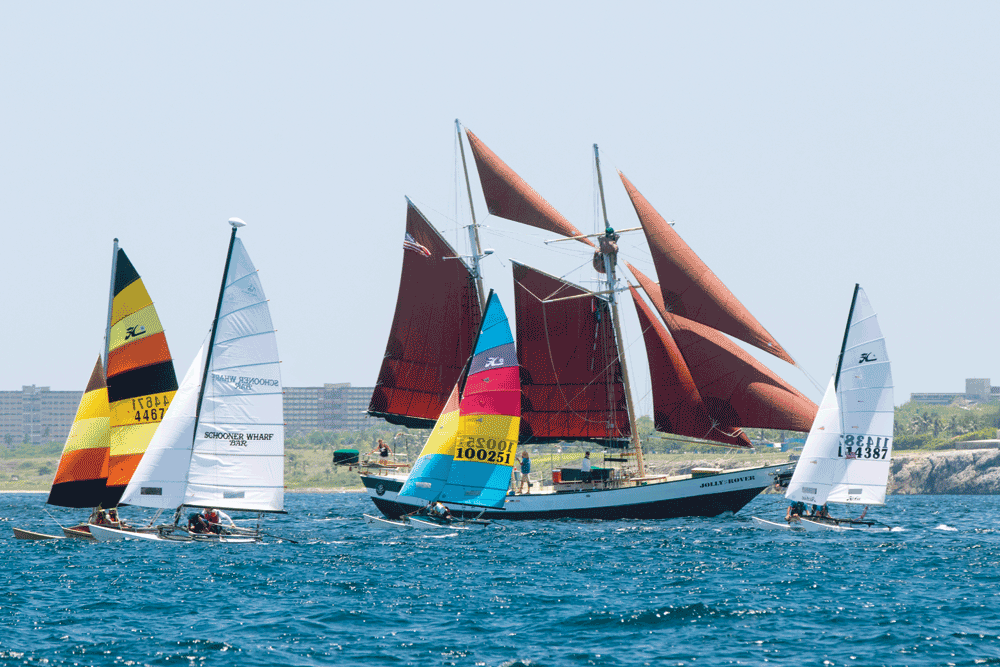 Robert O'Neal
The only thing better than organizing the first sanctioned sailboat race between Key West and Havana is winning it. Key West sailor and eco-tour operator George Bellenger knows what both feel like.
The 16-foot Hobie Cat skippered by Bellenger and crewed by Key Westers Johnny McCandless and Wil Kinsey crossed the Florida Straits in a little more than eight hours, taking top honors in the Havana Challenge in May. The five-day event featured not only a 90-mile race across the straits but a regatta that pitted the Key West Association of Hobie Catamaran Sailors against the Cuban Olympic and national sailing teams for the first ever Copa de Amistad (Friendship Cup).
The event was the brain child of Bellenger and organized by his wife and fellow sailor Carla Bellenger and longtime Key West sailor Joe Weatherby under the company name Extreme Regattas. The trio and a small group of friends made the crossing several times in the early 2000s on Hobie Cats but without the roughly dozen chase boats that followed them this time.