Create a more comfortable berth with a new mattress or by adding a few simple upgrades
Iam currently reading, for the first time, John Caldwell's Desperate Voyage, his account of sailing solo across the Pacific Ocean following World War II. I just got to the part where, during a hurricane, he pitches his bunk mattress overboard and spends the next 1,000 miles with nothing but a perpetually wet blanket to sleep on, and it made me appreciate the warm, soft bed on which I reclined while reading his tale.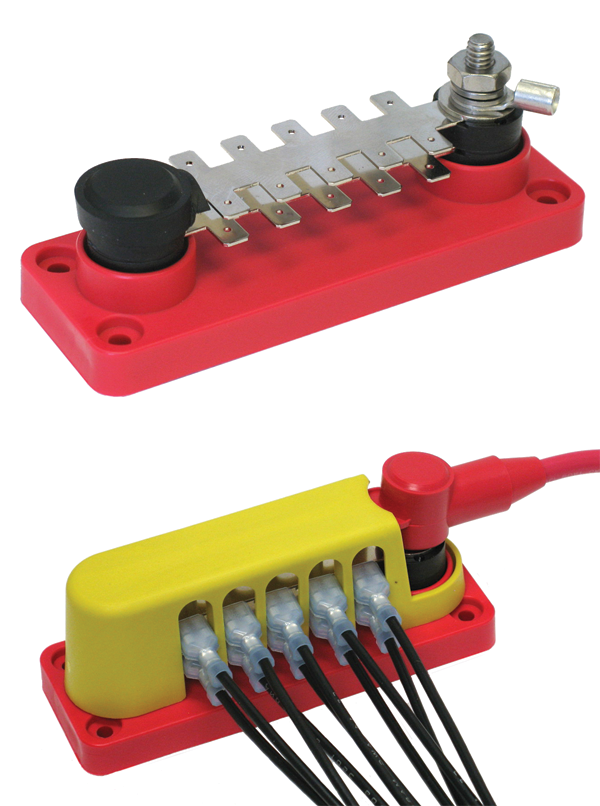 Sometimes it's the simple things that make sailing so much more pleasurable. Whether cruising from placid mooring to placid mooring or off on an offshore adventure, it's nice to know there's a soft, comfortable berth to which you can retire at the end of the day or end of the watch.

Moreover, never underestimate the benefits of getting a good night's sleep (or even a few hours between watches). Sailing requires a lot of our attention, and a well-rested brain and body are essential. Sailing exhausted can lead to accidents and make one more prone to seasickness.

A deep, restorative sleep begins with the mattress. Whether using a covered foam rubber mattress cushion or traditional mattress with internal springs, you want a mattress that's firm enough to support the spine but soft enough to maintain good circulation as you sleep.

Of course, the problem with beds on boats is they come in all sorts of odd shapes and sizes. So if your old mattress is wearing thin and you want to replace it, you can't just run to the mattress store and grab a new one, but will need to custom order a mattress made to fit your boat. This may mean providing the manufacturer with a template, which can be done without too much difficulty by cutting a sheet of cardboard or butcher paper to match the shape of the berth. Otherwise, if you have a foam mattress or bunk cushion, you may be able to simply send the removable cover to the manufacturer for them to take measurements from.

Mattresses
For those looking for the comfort and feel of a traditional spring mattress-made using a combination of coiled springs, padding and foam-marine-quality mattresses designed for boat use are available from companies such as Handcraft Mattress Company and Boat Mattress.net. These mattresses are made from water- and mildew-resistant materials, such as latex, and use rust-resistant powder-coated springs. They are also made to be flexible enough to get them into a boat's tight spaces.

However, while innerspring mattresses are not uncommon on boats, and will give you the closest feel of sleeping on your at-home bed, all-foam mattresses are most commonly used and are preferred for a number of obvious reasons: they require little maintenance, are easy to install and move, and, depending on materials, are less costly.

The new memory foams that have revolutionized home mattress construction are now being used to make boat beds more comfortable. Memory foam is the generic name given to visco-elastic polyurethane foam. Originally developed by NASA, memory foam is both pressure and heat sensitive, allowing it to quickly mold to the body's shape.

The most recognizable name in visco-elastic foam, and the first to develop the material for consumer use, is Tempur-Pedic. However, the "Tempur-material" used in Tempur-Pedic mattresses is not the same thing as what is commonly referred to as memory foam, according to Dale Humbert, owner of Artisans Mattress, which makes custom Tempur-Pedic boat mattresses.

The big difference between the Tempur-material and other foams is density and consistency, said Humbert. Cheaper foams are less dense and less uniform in consistency, which means they will not only be less comfortable, they will not last as long.

While the quality and comfort of Tempur-Pedic and other memory foam mattresses is head and shoulders above that of old-fashioned foams, they are also more expensive. A memory foam mattress can easily cost two to three times that of a traditional foam mattress of similar size.

Handcraft Mattress, which began making custom marine mattresses in 1985 and builds mattresses for boatbuilders such as Hinkley, Island Packet and Tartan Yachts, also offers custom order memory and visco-elastic foam mattresses.

Another company offering boat mattresses made using a choice of memory, latex or traditional foams is Marinecraft Mattress Company, which will custom make marine-quality mattresses to any shape, size or thickness.

For those looking for an affordable way to upgrade their boat's bunks without having to replace all the mattresses, simply laying a thinner foam pad over the existing mattresses or cushions may do the trick. A quality foam pad can give new life to a mattress that has lost some of its bounce or is just too thin to provide comfortable support.

A better alternative to a generic foam pad is the Tufted Topper, a quilted pillow-top mattress pad that can be custom fitted to a boat's existing cushions and mattresses. In addition to providing a softer sleeping surface, the plush pad also will cover cushion seams and crevices, creating a solid, uniform sleeping surface-no more sinking in between cushions while you sleep.

Dave Ogle of Handcraft Mattress said his company has recently introduced a quilted mattress topper with a two-inch foam core and a non-skid backing to keep it in place. The topper runs around $350 for a standard queen-sized bed, Ogle said.

Mattress supports
Instead of adding padding to the top of a cushion mattress, you can add more spring to a bed by adding support underneath. Along with being a low-cost alternative to replacing existing mattresses, bed supports have the added benefit of increasing air circulation below the mattress, reducing moisture and the related problems of mildew and odors.
There are two new mattress support systems now available that are made to make boat beds more comfortable. The Froli spring sleep system and the Neptune slat system work similarly in that they provide a springy underlying support for mattresses and cushions, providing more comfortable support while increasing air circulation.

Sold in the United States by Nickle Atlantic, the Froli system is made up of a number of plastic springs that can be snapped together to form a custom-fitted mattress base. The springs can also be individually adjusted to provide for firmer or softer support, so the user can adjust it depending on his or her body shape and comfort preferences. The Froli springs are available in kits with prices starting at $180, and expansion packs are available to customize the fit.

Made in Holland, the Neptune slat system, meanwhile, uses a series of slats to form the mattress base. These slats can be cut to custom fit the base to the berth and are connected with end-caps and connection clips, which also support the slats. The quick-snap clips also enable the slat bed to be rolled up to remove or allow access to lockers under the bed. An adjustable headrest is also available.

Linens and things
Whether ordering new mattresses or sprucing up existing cushions, a new set of quality sheets and linens can add a lot to the level of comfort. Old, worn-out sheets and scratchy fabrics just aren't pleasant to sleep on.

You can buy store-bought sheets and blanket and try to fit them to the bunk mattress, but there are companies specializing in custom-fitted linens for boats and odd-sized mattresses. These sheets will not only fit better, preventing shifting or bunching, but also will make the making of beds and changing of sheets easier.

One such company is Riding Gigi Style. As owner of a Florida RV dealership, Gigi Stetler was familiar with the problems of fitting sheets to oddly shaped beds and beds stuck in tight corners. This led her to design and sell her own line of bed sheets for use on boats and RVs. Two designs are available, the "Perfect Elastic Fit," which features elastic bands at each corner to keep sheets smooth and tightly fitted to the mattress, and the "Perfect Envelope Fit," an all-in-one design in which the top and bottom sheets are attached at the bottom and the mattress slides into a zippered opening at the bottom.

Made in the United States, Riding Gigi Style sheets come in most sizes with 20 available colors, including four stripe patterns. The sheets are available in 100-percent cotton in 400-, 500- and 600-thread counts, while a 50/50 cotton and polyester blend as well as bamboo fabrics are also available.

Kentucky-based Quality Custom Linens also offers a wide selection of custom-tailored sheets, blankets, mattress pads, quilted sleepers and comforters for boat beds. Sheets come in a choice of 400-, 500- and 600-thread count 100-percent cotton or in blends of 60-percent cotton and 40-percent polyester.

With all the choices of mattresses, cushions, pads and bedding accessories available, there's no reason to suffer sleeping in a berth that's too lumpy, too thin or too squishy to get some decent rest.