'Making pictures and making people smile'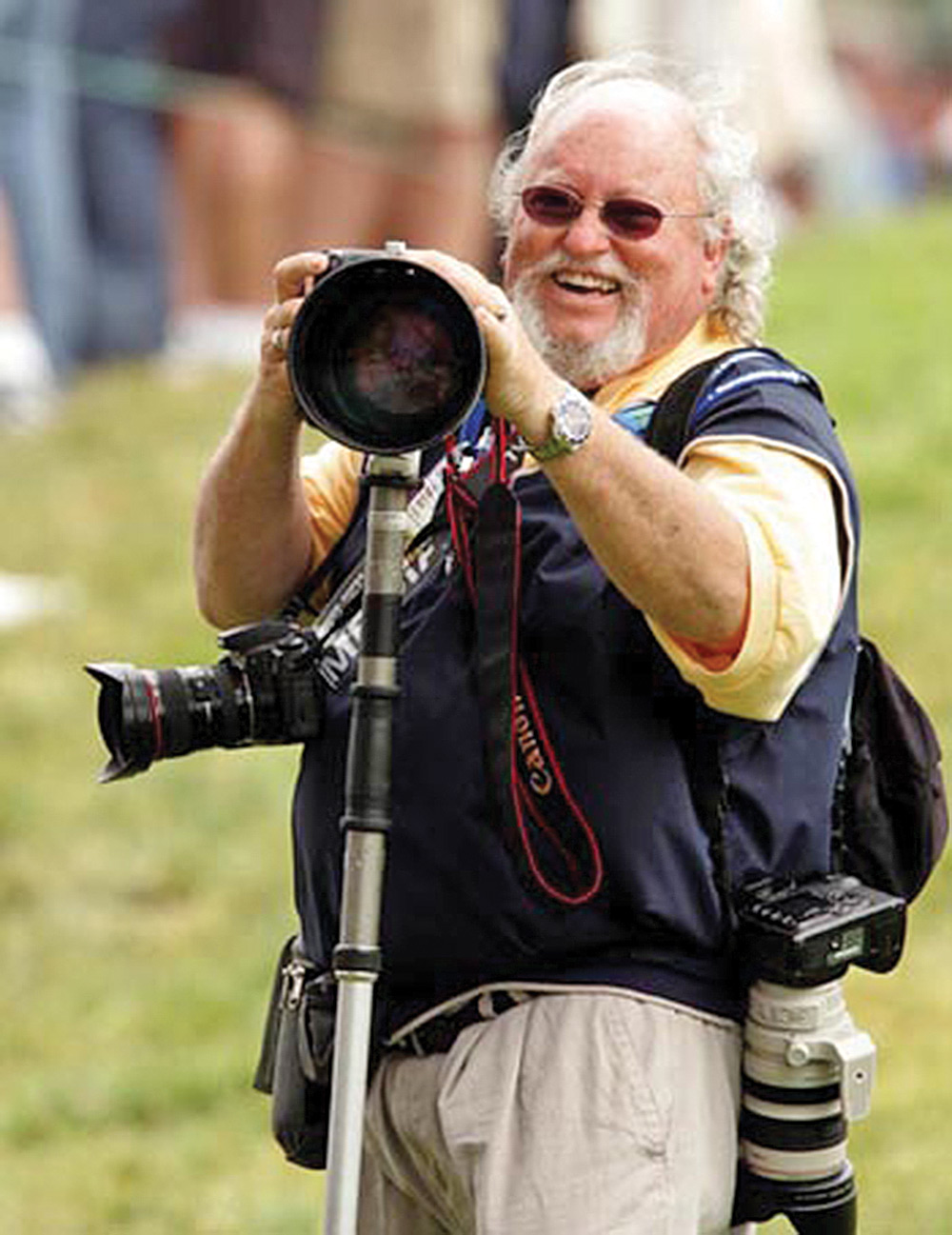 Although short in stature, sailing photographer Bob Grieser had a huge presence, one that he was known to announce with his trademark bark, a literal "Woof, Woof!" that could be heard from down the dock or across anchorages. Whether it was the press offices of the America's Cup or the Los Angeles Times, a Caribbean race's party tent or local sailors' watering hole, The Big Dog, as Grieser was known, would bring life to any room.
Grieser died January 31 in San Diego, California, after a lengthy illness. He was 70 years old.
Grieser developed his bark out of necessity when covering events while working for the Washington Star in the 1970s and 1980s. When his shouts of "Mr. President! Mr. President!" attempting to catch the attention of President Ronald Reagan went unnoticed, he would issue a hearty bark, and get the shot he needed.
Grieser's photographs first appeared on SAILING Magazine's pages in 1975, often images of his beloved Chesapeake Bay. He would spend his weekends away from the Washington Star and the Associated Press covering his favorite bay-area subjects such as the oyster skipjacks, boatbuilders and recreational sailors. Grieser was a fixture on the bay, and was always greeted warmly by those who frequented the waterfront.

His photojournalist background brought a unique quality to his photos which captured not only the beauty of sailing, but the hearts and souls of the people who loved the sport.
"Although Bobby was renowned as a yachting photographer, the thing he loved the most was taking photos of people," said SAILING Contributing Editor Besty Crowfoot, who accompanied Grieser on many assignments for the magazine. "We never went anywhere without him calling out to get a snapshot of people working in the restaurants or shops, or some pretty girl riding a bike down the street. His inimitable charm would elicit approval, and next thing you know he'd be snapping away. In this way, he made so many people smile around the world."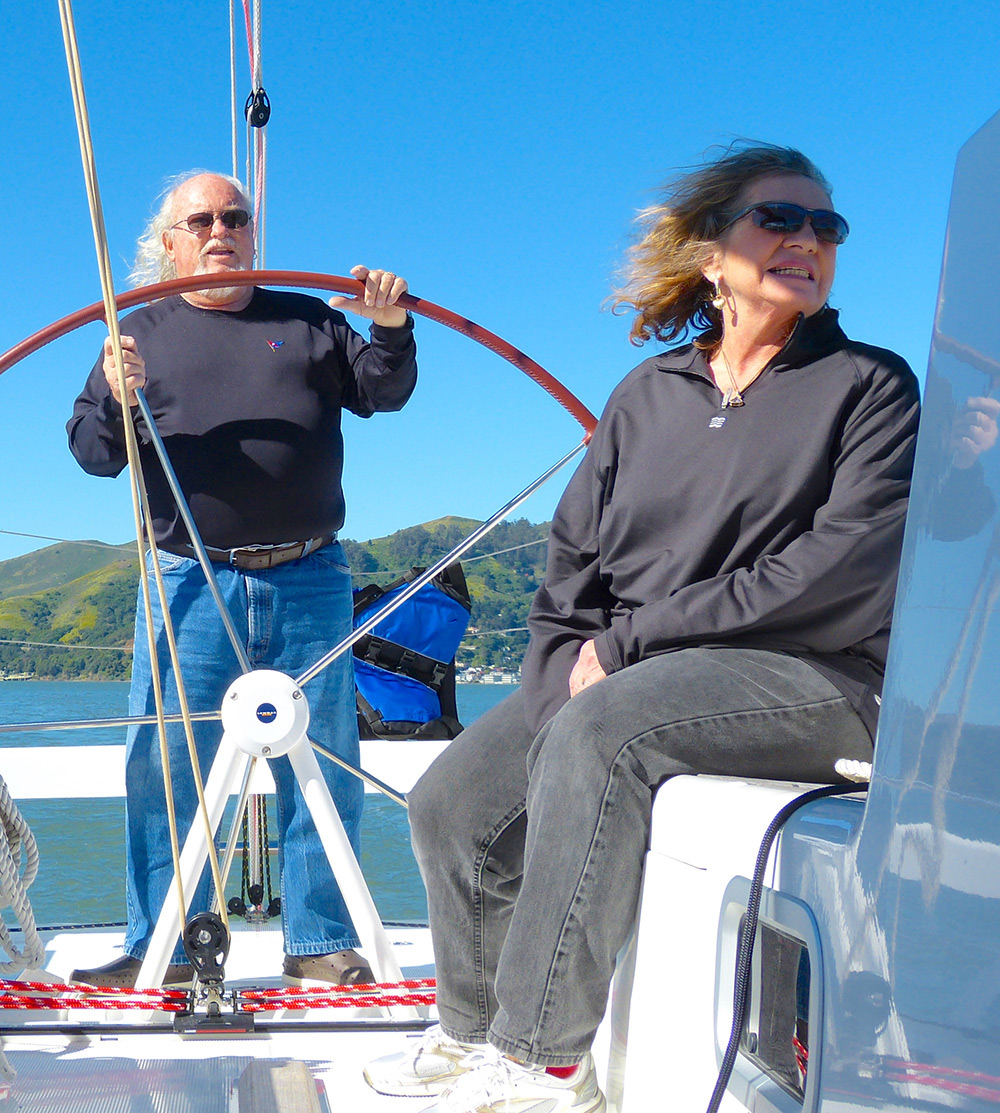 Betsy Crowfoot photo
Grieser's career eventually brought him to California to shoot for the Los Angeles Times, and he became the chief photographer for the paper's San Diego edition. His job took him around the world, covering wars, sporting and historic events. His move to San Diego also coincided with the America's Cup there, and Grieser would focus much of his sailing photography on the Cup. His friendship with Dennis Conner would continue until
his death.
"Bobby G. had saltwater in his veins and he would take any excuse to get on the water, saying 'I'm off to make a picture,'" said SAILING Magazine Contributing Photographer Paul Todd, Grieser's partner in their stock photo agency Outside Images. "His presence, his smile and humor were fixtures in the press rooms of the America's Cups. He was beloved by all."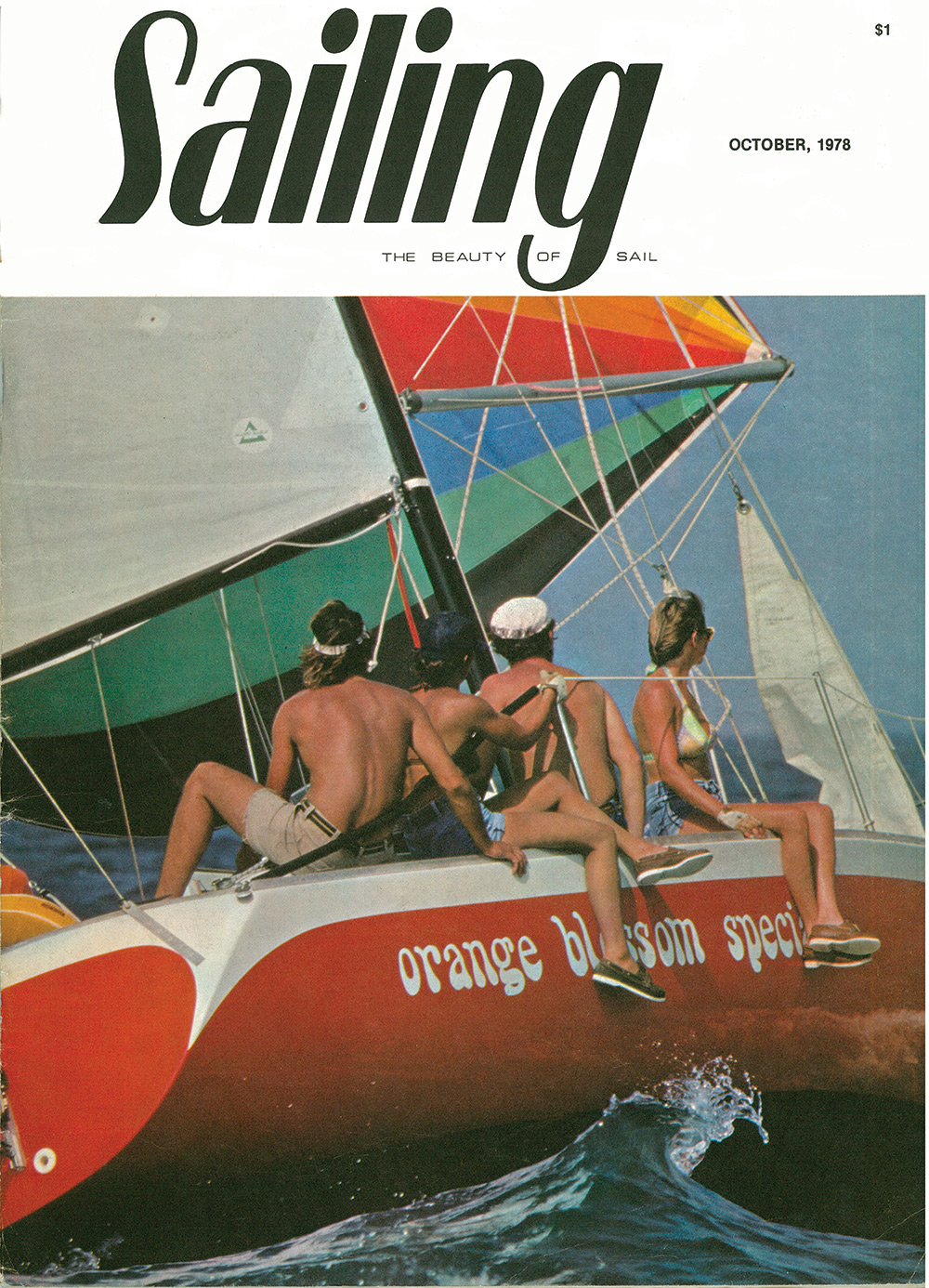 Grieser was a popular figure in the San Diego sailing community, and his favorite subjects included the classic boats from Koehler Kraft Boat Yard, the Master Mariners, local beer can races and the San Diego Maritime Museum.
"With years of experience as a daily newspaper staff photographer who covered warfare abroad and at home photographed presidents and other great news makers of his time, Bobby brought a newsman's chutzpah and sense of drama to sailing photography, along with a sensitive eye for the beauty of his floating subjects" said SAILING Publisher Bill Schanen.
"Bobby was a mainstay of our corps of superb contributing photographers, and his work has been published in the magazine longer than other shooter. He was also a gifted raconteur, which made him a good mate as well as a trusted colleague. SAILING and sailing will miss him."
Grieser is survived by his wife Georgia, his golden retriever Buster and countless friends and family the world over.