Terri and Thomas Sand have gone from learn-to-sail classes to new boat owners planning on sailing off on a world cruise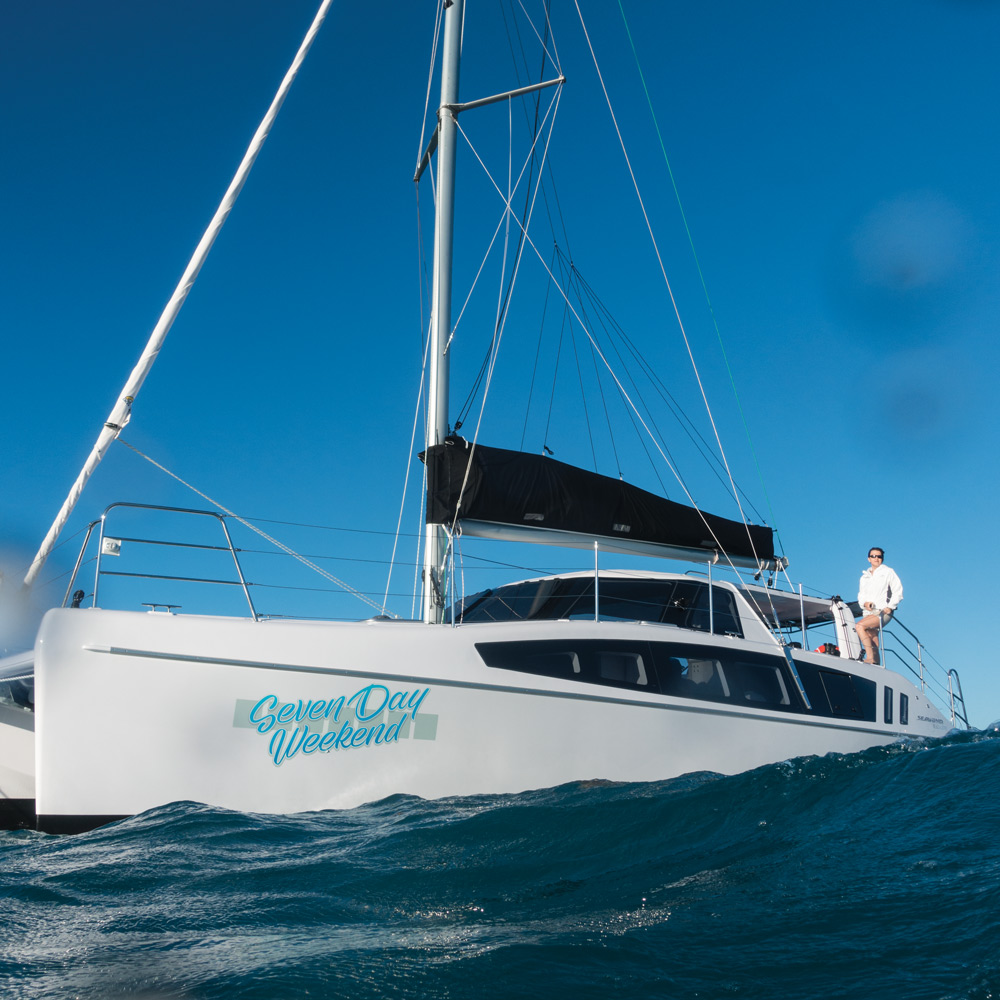 When Terri and Thomas Sand first started dating in 2013, they didn't know it would lead to a new love, not just for each other but for sailing. Since then, the couple has made a five-year plan that is taking them from learn to sail classes to sailing off on a world cruise on their brand new cruising catamaran.
"Living here in Annapolis, we just love getting outdoors, and spent a lot of time kayaking when we first started dating," Terri said. "And we love adventure traveling together."
With a shared passion for adventure, the couple took a trip to Nicaragua where they kayaked for 156 miles over six days through the jungle. They especially enjoy kayaking at night in Annapolis harbor among the boats in the mooring field.
"We didn't know then that we were sowing the seeds for a new passion, but we knew right from the start that adventure was our thing and we would tackle it together," Thomas said.
Each with grown children and retirement on the horizon, Terri and Thomas were looking at different options on how to spend retirement, initially planning on traveling the country in an RV and even attended a few RV shows.
"That all changed when we went to our first boat show in
Annapolis. Stepping aboard our first catamaran, we felt a sense of excitement we did not have sitting in an RV," Thomas said. "Living close to Annapolis, we had been exposed to sailing, but never took the initiative to explore the possibilities. The boat show changed this."
The couple dived head first into the sport after sailing a Lagoon 450 with Sail Away Catamarans that same day. They next started with ASA basic sailing certification offered by the Annapolis Sailing School on Rainbow 24 keelboats. On advice from the school, they took all the courses separately to ensure they both learned everything, although they did take safety at sea together. The Sands said that even though they were set on owning a multihull some day, sailing in a small keelboat was invaluable for learning the wind and currents.
While continuing with classes through the Advanced Keelboat course, they began searching for their new boat. The Sands said that was when learning to sail went to the next level. Not only did they learn about boats and systems while going through the process, they also were offered other kinds of sailing opportunities to expand their skill set.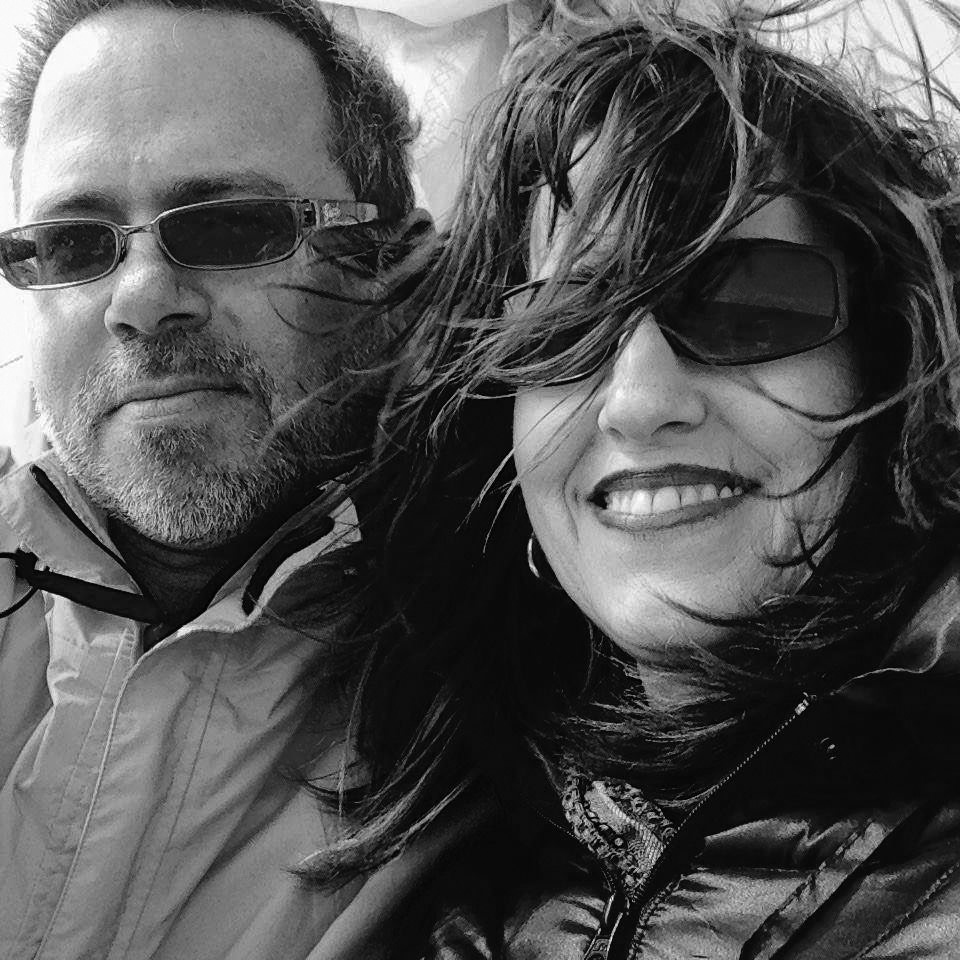 "Our training agenda became fully engaged only after we met our boat brokers Tommy Smith and Amy Michaud of Sail Away Catamarans," Thomas said. "They opened a whole new world for us. We were not just buying a boat from them, we were buying into a lifestyle."
Through Sail Away, the Sands said they took part in countless training opportunities ranging from helping with demo sails, boat deliveries, crewing on local charters and simply sailing a catamaran on the bay for the fun of it. In 2017 they also took their first charter on a Seawind 1160 Lite in the Florida Keys for a week.
"This was our first insight into the cruising lifestyle and we loved it," Terri said. "Going out on a charter can give a feel for what it's like to live aboard. You have to fully immerse yourself in it."
The couple decided their next step was to buy a boat before they were ready to retire so they could continue to learn the ropes before leaving the workforce. Smith introduced them to the Vision 444 designed by James Turner of Vision Yachts, a company based in Knysna, South Africa. Although they looked at different boats, they said that the safety, performance and comfort were exactly what they were looking for in a catamaran.
"The Vision 444 offered an opportunity to be a part of something new for the American market," Thomas said. "One year to the day after our first boat show, I flew to South Africa with my broker to meet the designer of the boat and see the facility where it was being built."
Now three years into their five-year plan, the couple has already sold their condo and downsized into an affordable apartment near Thomas' job, and Terri has recently retired. The couple continues taking courses such as diesel maintenance and open-water medicine. The boat is currently under construction, and is set to launch by September. The plan is to pick the boat up in November and the couple has hired a captain and crew, who will help them sail it from South Africa to the Abacos in the Bahamas. The boat will be in the 2019 Miami Strictly Sail boat show, and afterward the Sands will sail it to Annapolis. They plan on setting off in 2019 or early 2020 for the Caribbean, with their sights set on returning to French Polynesia.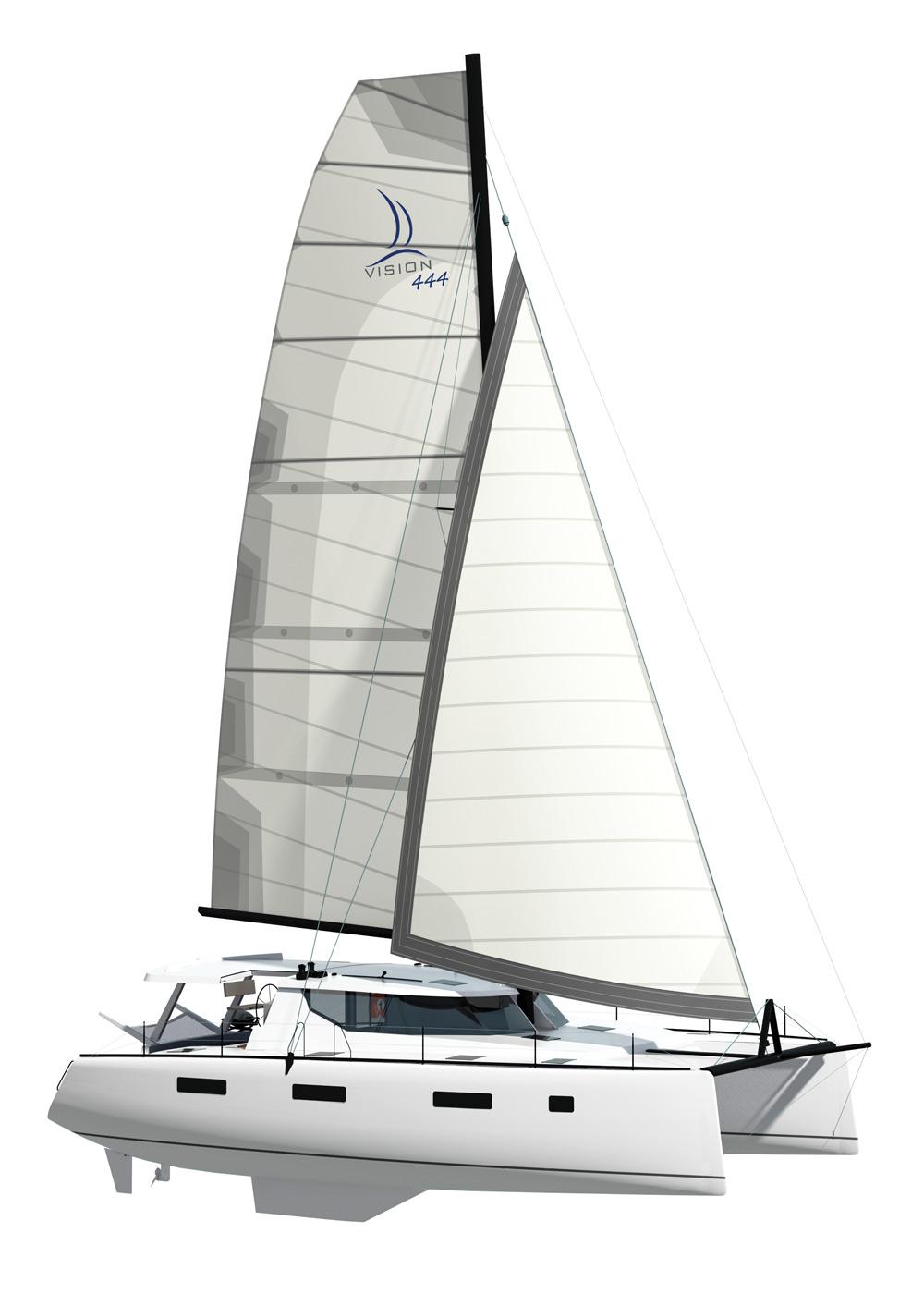 "We knew early on that learning to sail and embracing the cruising lifestyle would be a way to keep active and our minds engaged as we grow older," Terri said. "Picking up sailing has given us a way to stay younger and active, offering adventure and way to see other cultures as we cruise off into the sunset."