Great small boats for big adventures
Westsail 32
The Westsail 32 might offer just 32 feet of length on deck, but including the bowsprit and boomkin, it stretches to big-boat proportions at 40 feet, which allow a healthy 629 square feet of sail area.
And that's been enough to convince many Westsail owners to head to sea, often with their families. The extra space afforded by a slightly bigger boat means long-term liveaboard sailing is not limited to just solo sailors or couples.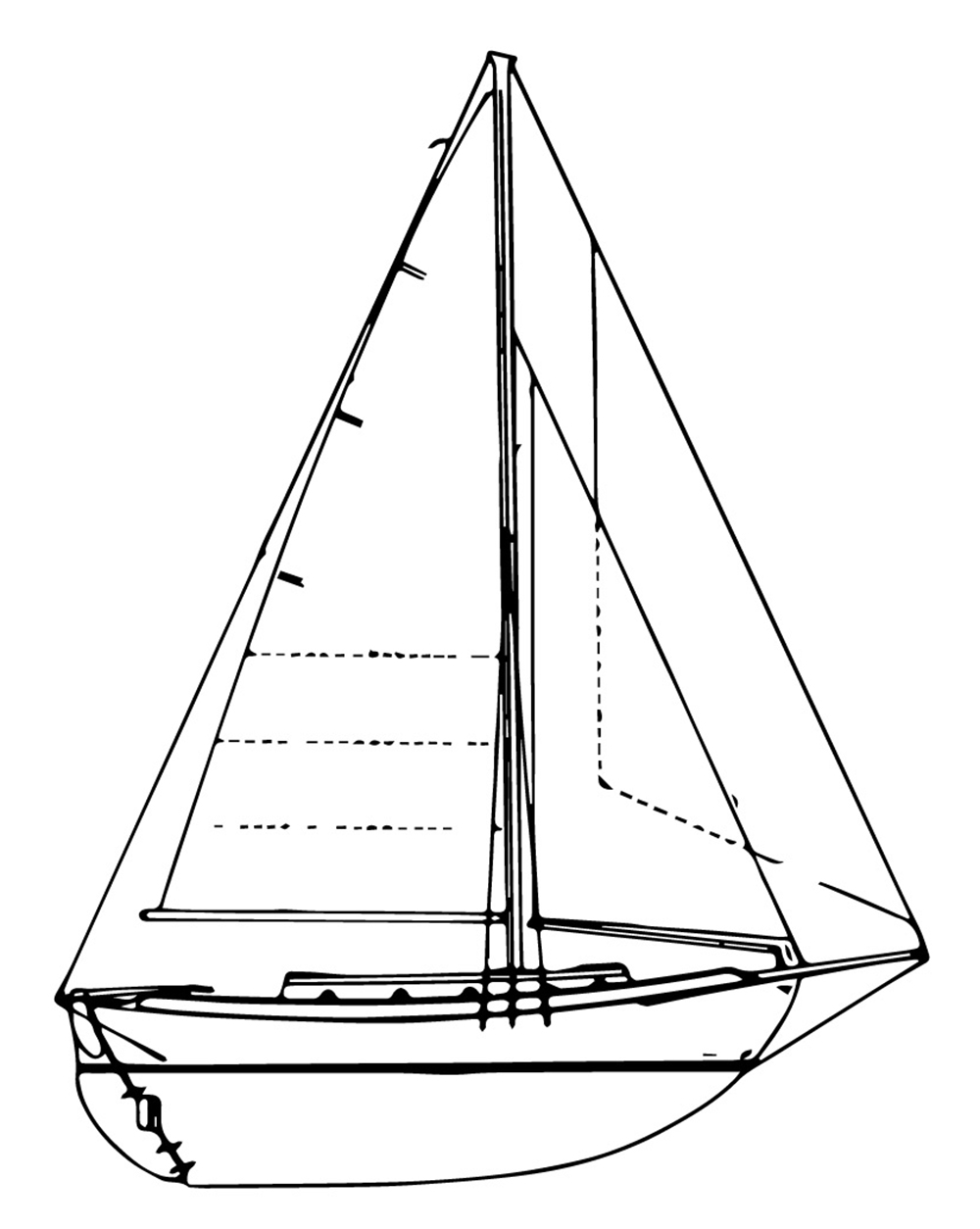 In 2010, the Hopkins family completely a six and a half year circumnavigation aboard their Westsail 32 Estrella. Doug and Kyle's daughters Abigail and Eliza were 8 and 5 when the Connecticut family started its journey.
But the Hopkins are not alone. They joined a legion of Westsail owners who've circumnavigated and crossed oceans. Jerome Rand sailed a solo, nonstop circumnavigation in 2017 aboard his Westsail Mighty Sparrow.
The Westsail offers classic lines and classic build quality to match. With 19,500 pounds of displacement, there's no getting around the fact that this is a heavy, full-keel boat, but they can be good performers in the right conditions. One owner reported that the boat is capable of averaging 150 miles a day with a steady 15- to 20-knot breeze.
It's no surprise that the Westsail has some similarities to the Dana 24, as both were designed by Bill Crealock. The original design was tweaked n 1971 to add a cabinhouse, revise the interior and redesign the deck layout in 1971, and the boat gained popularity quickly.
Westsail produced more than 800 32s and about half of them were sold as hull-and-deck kits, allowing owners to fit out the interior.
The boat has a cutter rig that relies on the bowsprit for sail area and balance, and what the boat lacks in light-footedness, it makes up for in a voluminous interior. Down below, a large V-berth offers true comfort. A dinette, settee, true nav station on some models, reasonable-sized head, U-shaped galley and a quarterberth aft round out the living accommodations.
Getting used to sailing a heavy displacement boat can take some time, and one note found throughout the active class is that allowing the boat to get overburdened is not fast. Owner David King put the boat's sluggish reputation to rest when he won the 1988 Transpac Race in a modified Westail 32.
In 1975, Westsail responded to criticism that the 32-footer was too pricey with the Westsail 28, a somewhat more refined boat in a smaller package with many of the same qualities of its big sister. Certainly it is equally rugged and has served as a platform for just as many excellent sailing adventures.
Westsail 32s on the market start at just under $30,000 and range up to past $50,000. Westsail 28s can be picked up for about half that.
---
LOD 32'; LOA 40'; LWL 27'6"; Beam 11'; Draft 5'; Displacement 19,500 lbs.; Ballast 7,000 lbs.; Sail area 629 sq. ft.