Long-distance sailing love
Genevieve Evans didn't set out to own two sailing schools more than 3,000 miles apart, but now her students and instructors find places to learn year round
It's not uncommon for committed sailors to decide to share their love of the sport by teaching others to sail. But it is remarkable for a sailor to jump into sailing education by founding two schools 3,000 miles and many degrees of latitude apart.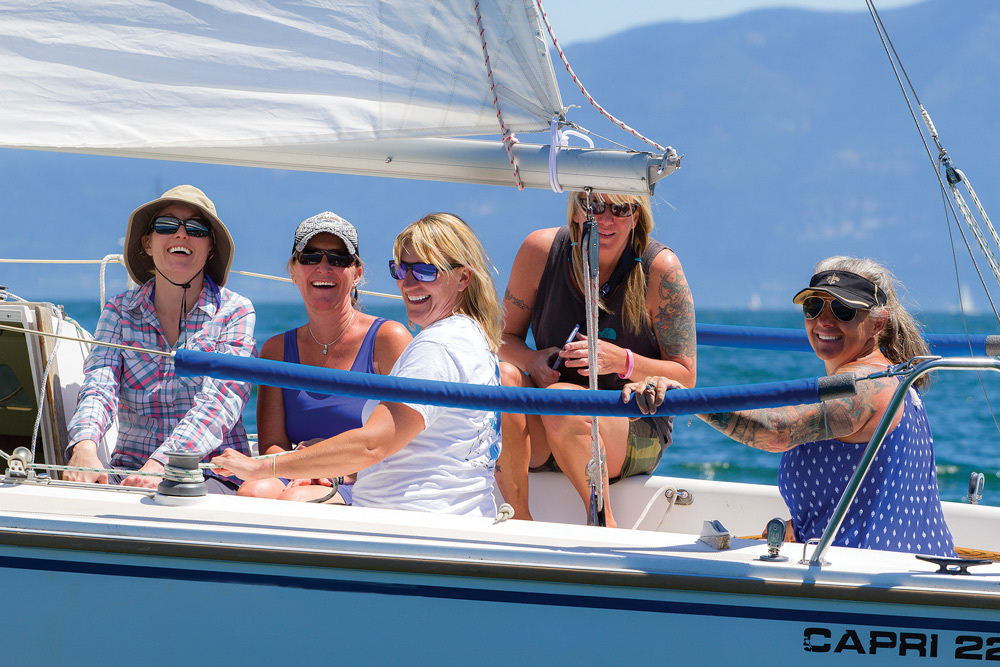 Four years ago Genevieve Evans started the Flathead Lake Sailing School in Montana, where she spent childhood summers at her parents' cabin. Last year she launched a sister school at St. Thomas in the U.S. Virgin Islands.
Although sailing is not the first thing people think of doing in Montana, Evans said her school is "finally really catching on."
Even though Flathead Lake is home to many sailors, Evans had a hard time finding instructors at first. But after becoming qualified by the American Sailing Association to certify instructors, she was able to develop a core group of instructors to teach on the school's Catalina 22s as well as their own small keelboats.
Evans also recognized the opportunity to create a new business in another sailing hotspot. Her sailing school in St. Thomas is called SAVE Virgin Islands. The acronym stands for Sailing Adventure Vacation Education.
Not only does Evans enjoy spending winters in the tropical location, many of her Flathead Lake students vacation there, and some want to continue their sailing education when the chill of winter shuts down sailing in Montana.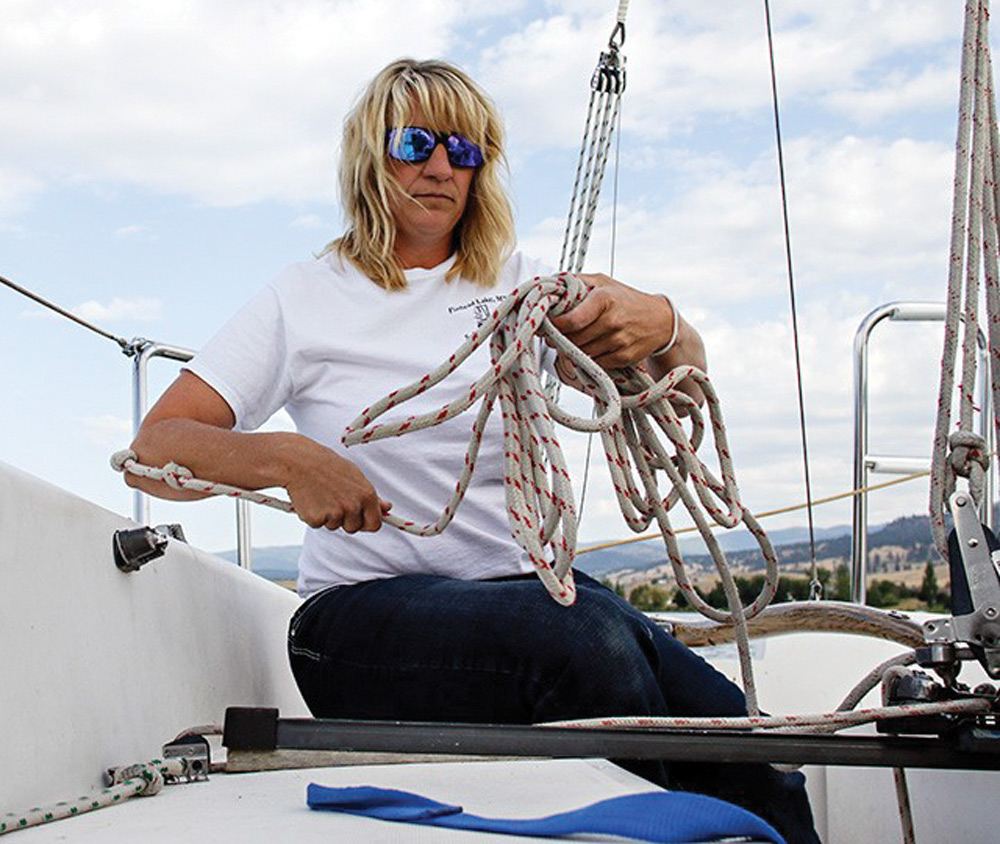 Some of her Montana instructors will also join her Virgin Islands team.
In the islands, Evans's school relies on charter boats for lessons. Students charter the boat they want—she has a partnership with Virgin Islands Yacht Charters, but she can work with other charter companies as well—and SAVE provides the instruction.
"We do private lessons on their charter, so we give them the option to choose the size and type of the boat they want to learn on," Evans said.
Evans also teaches courses through Tortola Sailing.
The arrangement works out well for the owner of two schools separated by thousands of miles. Evans doesn't have to worry about maintenance or fleet management at the Virgin Islands school while she's concentrating on the Montana school season.
There is, however, some crossover in the seasons. The St. Thomas season continues all the way to August, during the summer when the Flathead Lake season is at its peak. Evans relies on a group of excellent instructors in the islands during this time, she said.
Many of her students find her through a discover sailing program that Evans offers on Flathead Lake from time to time.
"People who are brand new to sailing come and spend the day on the lake to get a feel for whether sailing is something they'd like to learn more about," she said. "A lot of my students have taken that and are now coming back to get their ASA certifications."
And some of those students are following her to St. Thomas for even more education.
At both locations, Evans stresses the importance of being aware of plastic pollution, a mission the larger ASA organization has embraced as well. The organization has added pages to the logbook given to students about ocean pollution awareness, said ASA founder Lenny Shabes.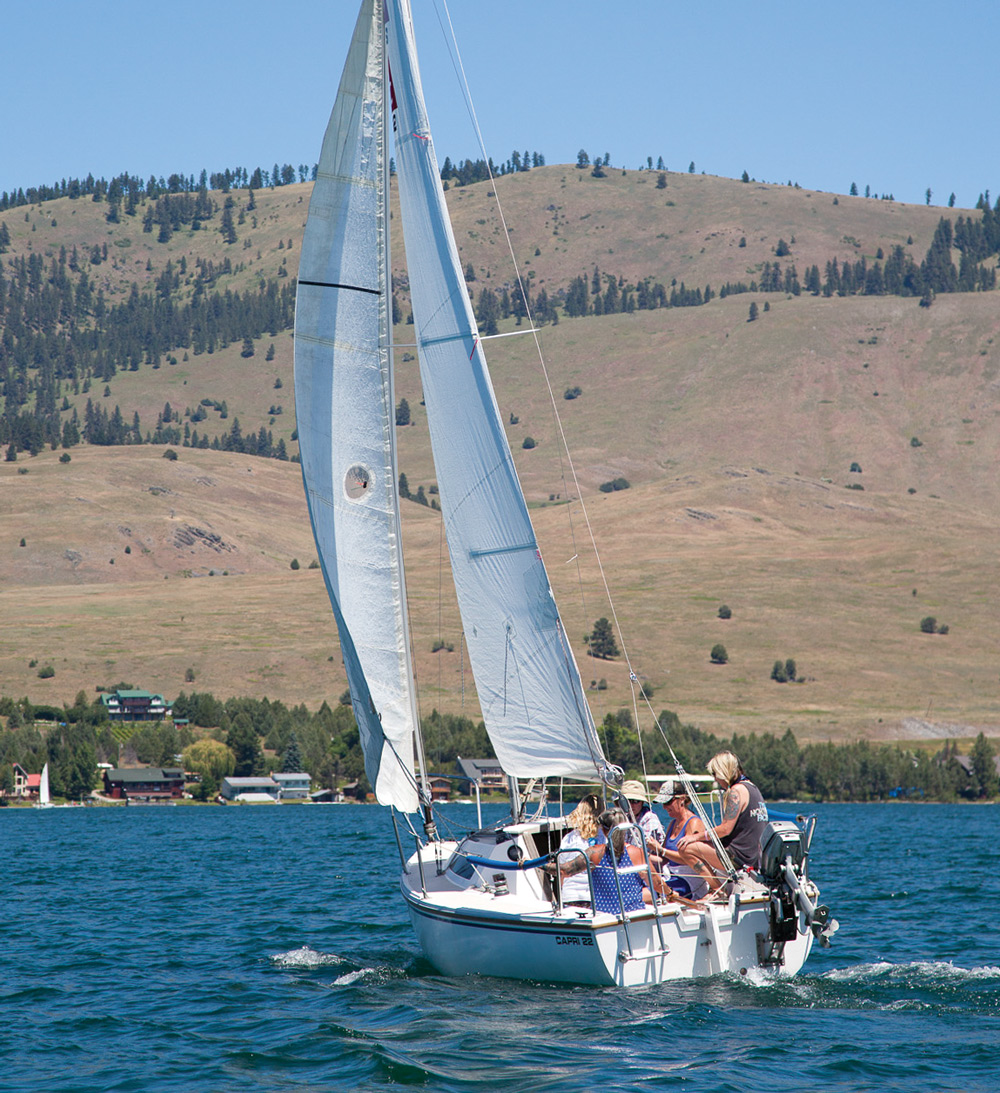 "Now, before you even take lessons, you go through a two and a half page introduction to ocean awareness," Shabes said. "Who has more responsibility for the water than sailors? It has to be something we take care of and part of that responsibility is teaching people about it."
Evans encourages all students not to bring single-use plastics on the water with them and gives students a reusable stainless steel water bottle to use on the water and take with them.
"People are very responsive to the message and I think they appreciate it," she said.
For Evans, it's a small part of the joy of teaching people to love a sport, no matter where they are.