Hungarian-American sailor Istvan Kopar spent 263 days sailing the Golden Globe Race dealing with broken gear, contaminated water and maybe some bad luck, but battled to place fourth place out of 18 entrants
Istvan Kopar had just returned to his Florida home after spending nearly 263 days sailing around the world in the Golden Globe Race and he was facing his toughest challenge yet: returning to life on land.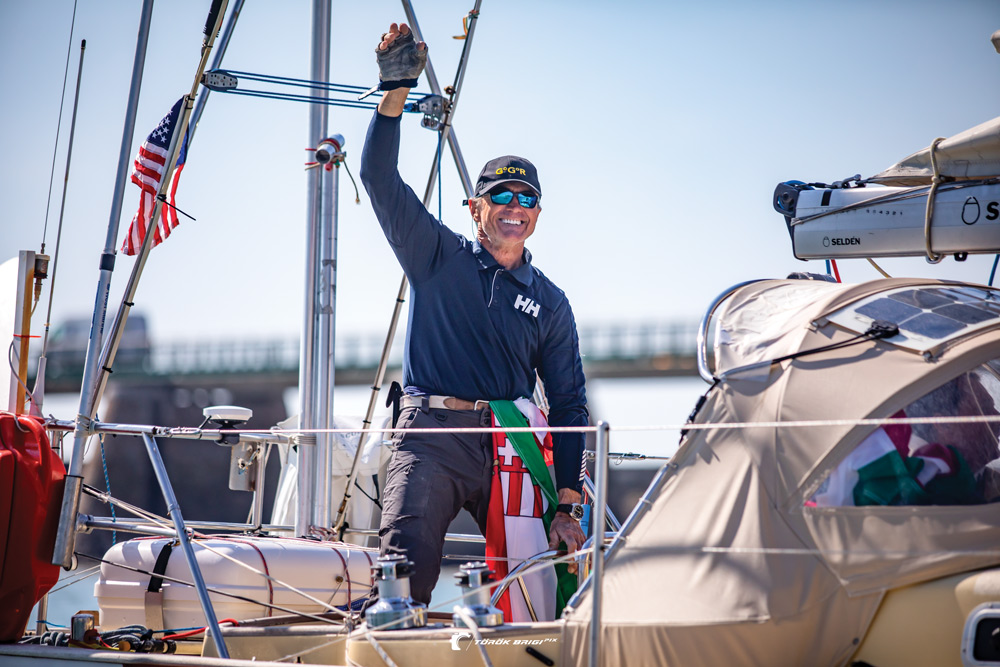 "It's easy to sleep in a flat, motionless bed and take a shower," he said. "The rest is not so easy. It's hard to reset your daily priorities."
For Kopar, 66, to suggest that returning to land was his greatest challenge says something about that struggle because he'll be the first to tell you that the Golden Globe Race was no picnic.
A solo race around the world is never easy and that's even more true for the Golden Globe, which required sailors to follow retro rules that more closely matched the way the original 1969 race was sailed—with no GPS, no satellite phones (other than for planned calls with race headquarters) and sailed in older production boats.
For Kopar, things were challenging from the get-go. Operating on a low budget (Kopar and other skippers sold their homes to finance their race) and a time crunch, Kopar raced across the Atlantic, just barely making it to the start line in time.
"My sea trial was crossing the ocean to get to the start," he said. "It was madness. With my wife and friends, we were running up and down the docks just to get all the safety gear in place. If you have the budget and time you can test everything."
Almost from the start, the repercussions of that last-minute scramble to the start began to affect Kopar's race. A problem with his self-steering wind vane had shown up on the trip over and, despite the manufacturer looking at it before the start in Les Sables D'Olonne, France, it continued to haunt him for the entire race.
"I cannot blame anyone other than myself for the problems with the self-steering," Kopar said. "It was my call, although I had no money to replace it. But I'm very performance oriented, and I knew from the beginning that I had almost no chance to be first."
Indeed, it would be an uphill battle to beat a field of highly skilled sailors with major sponsorship deals and ground teams, like Jean-Luc van den Heede and Mark Slats who finished first and second.
But the problems with the self-steering got progressively worse, forcing Kopar to hand steer for 16 to 18 hours a day. This left little time for doing anything else, including sleeping, he said.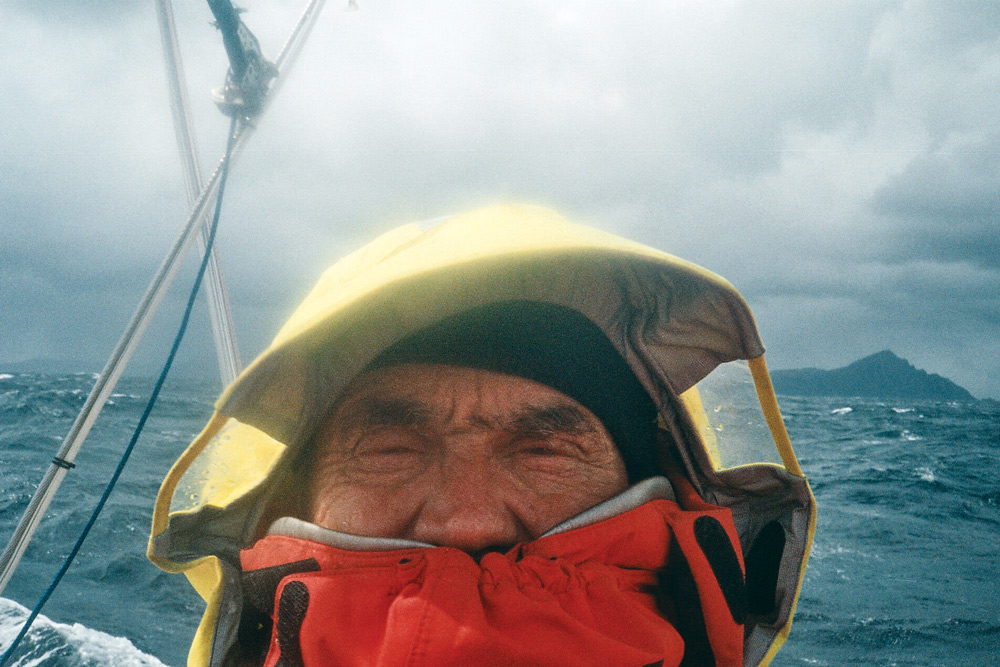 Just 19 days into the race, Kopar was exhausted and opted to stop in the Cape Verde Islands to replace his wind vane, even though doing so would put him in the Chichester Class, making him ineligible to place in the official race.
"I was so exhausted and so tired, and that's the problem when you can't sleep, you make more and more mistakes," he said. "I dropped the anchor and had a good sleep. And then suddenly everything clears up and you are able to think rationally again."
With fresh eyes Kopar analyzed the problem and realized the wind vane was assembled incorrectly. He reassembled it but paid the price with the race committee giving him an 18-hour penalty in exchange for allowing him to remain in the main racing class. It was a hard lesson, he said.
"The key is to not drain yourself to the bottom," he said. "You have to somehow maintain a clear head and that means you have to rest. I got so exhausted and I came up with a plan B, but after you get a good rest you see the world differently."
Kopar's steering problems weren't solved, but the situation was better for a time, he said.
But when he would have expected to be enjoying great sailing on his Tradewind 35 Puffin, what he encountered was much different from the solo, one-stop circumnavigation he sailed without a GPS in 1990 to 1991 and the Hong Kong Challenge round the world race he sailed in 1996 to 1997.
"Somehow the weather patterns have gotten really crazy," he said. "Thirty years ago I crossed the Pacific with very stable, very nice conditions, making 150 to 170 miles a day. This time the storms would last for three or four days and they changed so frequently. The wind would shift 180 degrees in an hour in the middle of the Pacific. And I got stuck in calms so frequently. It was very unusual."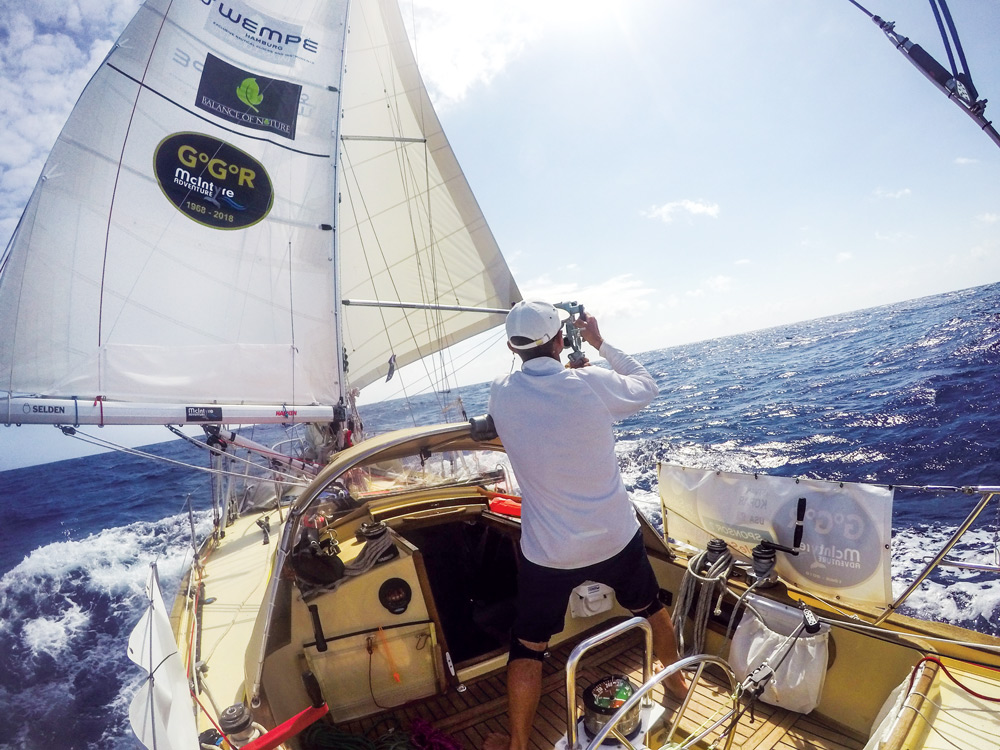 Kopar noticed something else that was much different from his first circumnavigation as well: the pervasiveness of plastic in the ocean.
"I was used to seeing it near more populated lands, but now even in the Roaring 40s you have plastic," he said. "This time it was pretty much everywhere."
Other issues plagued Kopar's race, including water tanks contaminated with mold and a short wave radio that was damaged when a wave swamped the boat and came through the companionway. The latter was a blow to his competitive side—he lost to ability to get most weather forecasts—as well as to the psychological aspects of the race. With his short wave radio on the fritz he also lost the ability to communicate with anyone beyond VHF range and while other competitors were occasionally chatting, his only knowledge of what was happening with the rest of the fleet came from short satellite text messages from race headquarters.