Through two restorations, Pearson 36 hull No. 1 keeps finding its way back to sailing families who love the boat and respect its legacy
Sometimes boats and their owners seem meant for each other. And sometimes things align so well that it seems like it must be fate.
And everything about Mariah's story seems fated.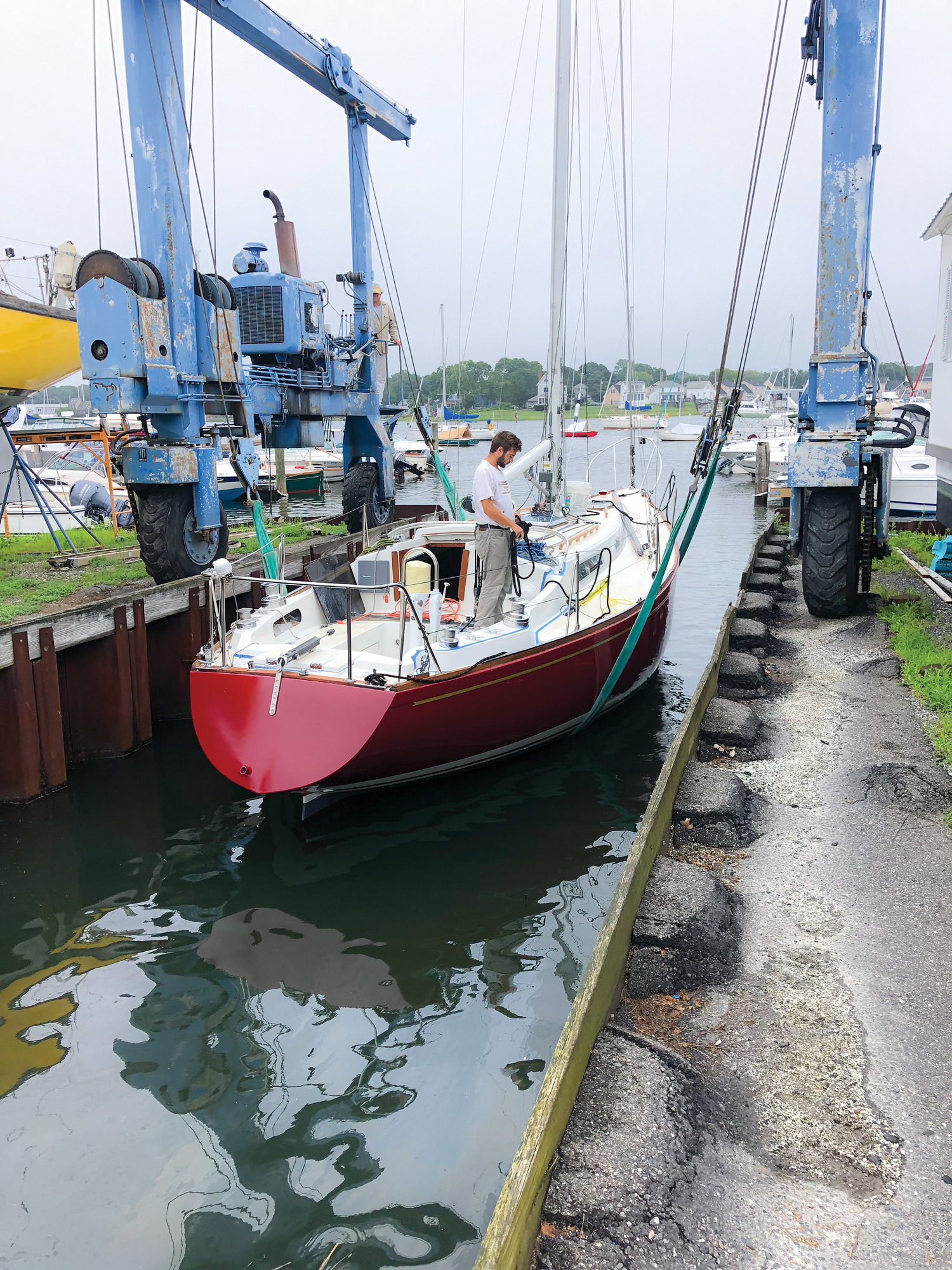 That story starts in Barrington, Rhode Island, where, in 1972 Dr. Charles Cox took delivery of Pearson 36 hull No. 1 and named it for his grandmother. The boat was sleek and fast and Cox, who was commodore of the Barrington Yacht Club couldn't get enough of sailing her. He sailed the rich cruising grounds of Narragansett Bay with his family and raced the boat as much as he could.
His crew was made up of club members along with a group of his children's teenage friends. Steve Thurston was one of those teenagers.
"It was our first foray into race boats and this thing was fast," Thurston, 67, said of Mariah. "We had all kinds of adventures on that boat. Chuck even loaned me the boat for a local regatta."
Thurston, a third-generation sailmaker who owns the Bristol, Rhode Island, Quantum Sails loft, speaks fondly of the days of his youth spent learning from Cox aboard his boat, when he was part of a crew that would travel to overnight regattas. He recalls Cox always being the last person up, reading in his bunk after the rest of the crew had gone to sleep, and tucking his eyeglasses into a case mounted on the wall before turning off the light.
When Cox died, Mariah was sold to another family, but by the late 1980s it was on the market again and in disrepair.
"I wasn't in a position to buy it, but I managed to pull it off," Thurston said.
After 10 years of not being maintained, the boat needed a complete restoration. Thurston took the keel off, removed the windows and unbolted every piece of deck of hardware. His companion on the project was his young daughter, who delighted in helping with the project.
"We basically rebuilt the boat," Thurston said. "We put on all new deck hardware, all new windows, reinforced the structure to accept the keel again and painted the mast."
He also painted the boat the burgundy red color that has become Thurston's signature color, and Mariah became his family boat for the next 12 or so years. He and his wife cruised with their two daughters and raced all over the northeast.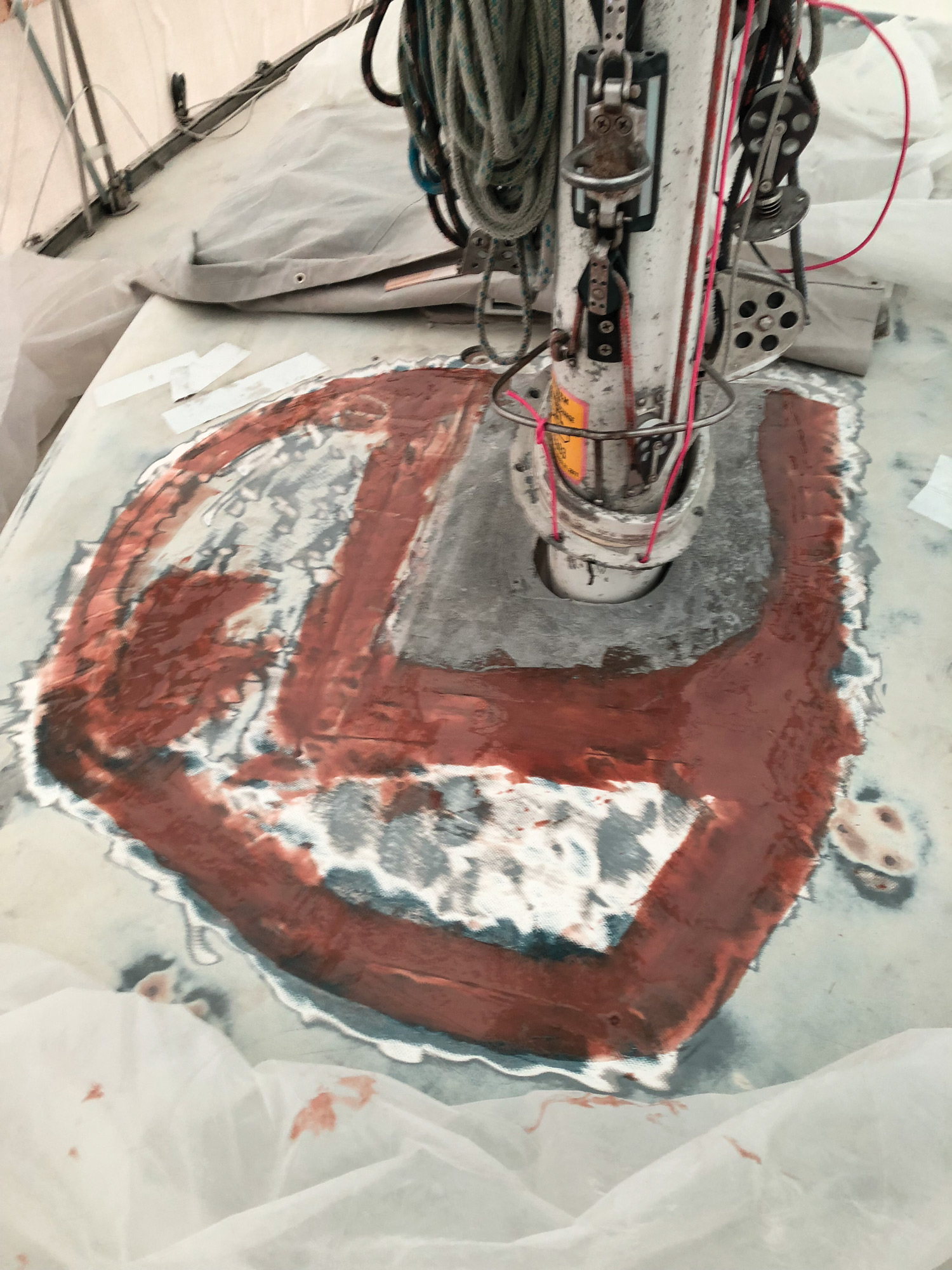 The boat carried Thurston to great adventures, including a tough doubledhanded Bermuda race. It was on the equally rough return trip from that race when it became clear that the boat was starting to loosen up a bit and would need more work.
"I thought, 'I am not doing that restoration again,'" Thurston recalled. "And that's when I decided to sell her."
The next owner of Mariah was the commodore of the Rhode Island Yacht Club, who sadly died on board during a club race several years later.
Mariah ended up in the corner of a boatyard and sat for years.
Fate being what it is, it shouldn't come as much of a surprise that the boat caught Thurston's eye in that boatyard where she'd been abandoned for three years, her cover blown off.
"I happened to be in the boatyard and there she was in the corner," he said. "My first thought was, 'Oh my God, that is so sad.' I noticed there was a ladder so I climbed up there to see what she looked like and it was horrid."
The boat was listed with a broker for far more than it was worth and even after a price reduction to $5,000, there were no offers. Eventually the former owner's widow relented, and the broker brought Thurston the news that she would sell him the boat for $1 if he was interested. But was he? He wasn't looking for a project, but the alternative was too horrible for him to imagine.
"It would have killed me to chop the boat up and throw it away," he said, "I had an incredibly emotional attachment to the boat and I didn't want to see her go away."
So Thurston took the boat, although he still wasn't sure if he'd take on the project of restoring her again.
While Thurston was feeling skeptical, a member of his J/29 crew was intrigued.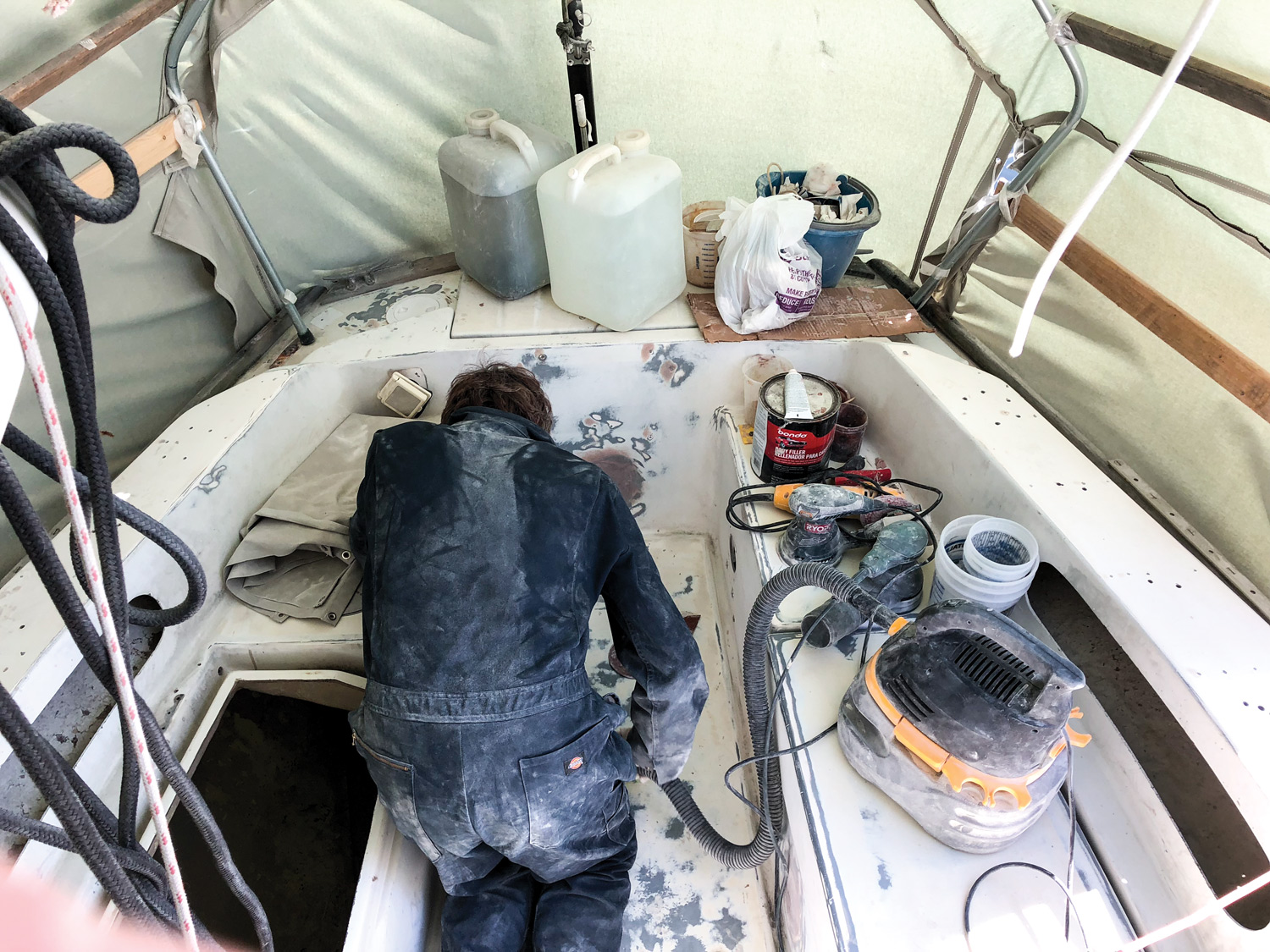 When he started sailing with Thurston, Jared Kelly was about the same age as Thurston was when he started sailing with Cox. In 1991 Kelly and Thurston sailed the Marion-Bermuda race together on another Pearson 36 and two have remained friends ever since.
"Steve was influential to me like Dr. Cox was to him," Kelly said.
By the time Thurston took ownership of Mariah for the second time, Kelly and his wife Katie, the former Olympic director of the US Sailing Team, had been looking for a boat for their family of five, with little luck. Mariah sounded like it might be a perfect fit.
Thanks to a stint at Goetz Composites during law school, Jared brought boatbuilding experience to the table, and he and Thurston struck a deal.
"I told him, 'Here's the deal: I'll pay for the renovation, you provide the sweat equity, and at the end you can decide if you want to own this boat,'" Thurston said.