Sailing the American Riviera
A backyard charter off Santa Barbara, California, is the perfect 'coastal distancing' cruise
The afternoon sail had been brisk, slicing through the cobalt sea with a string of verdant islands to our south and dramatically rising mountains to the north. After heading back to our slip, we freshened up, and within an hour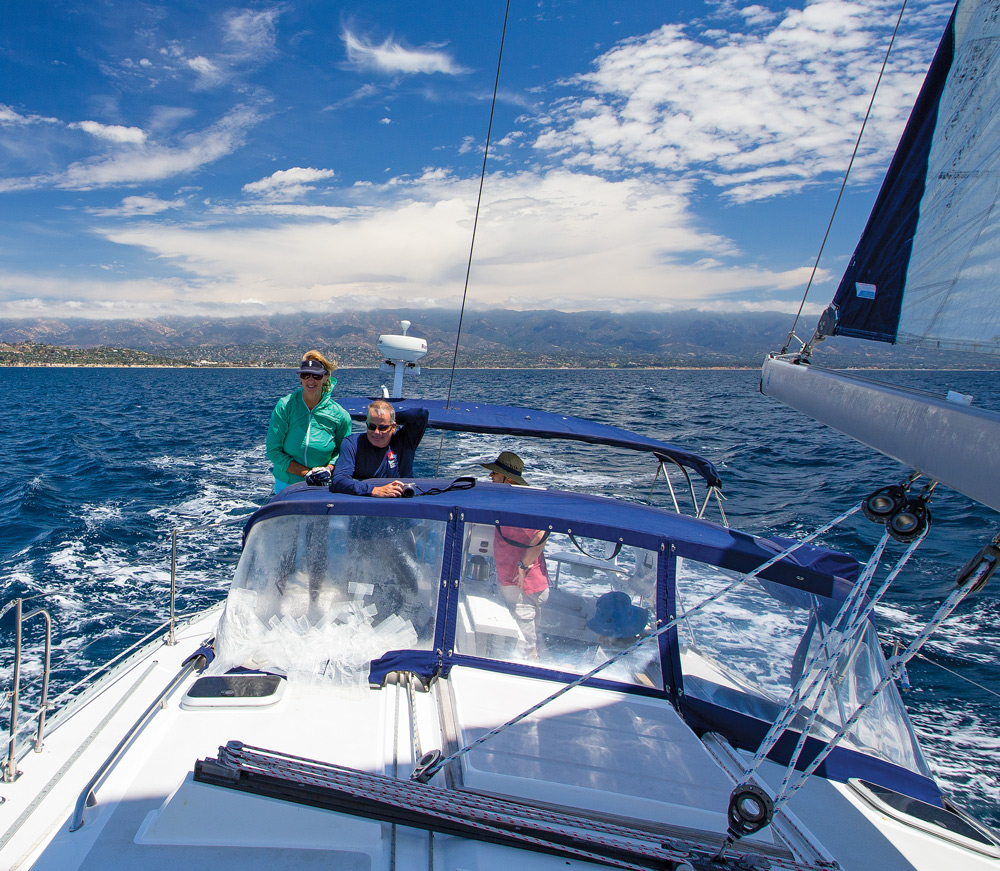 Sharon Green photo
were sauntering the boulevard in search of dinner. Ravenous, every bistro, with charming tables and chairs spilling out onto the street, looked appealing. We could see diners enjoying bottles of local wine, seafood and other dishes. Buskers played beneath the arches of the stuccoed buildings, strings of party lights twinkled overhead.
What exotic foreign fantasyland had we arrived in? Santa Barbara, California. If you can't head overseas, what could be better than a vacation in the "American Riviera?"
Santa Barbara lies just 75 miles northwest of Los Angeles. Home to native Americans for centuries, it was settled by Franciscan friars in the 1700s and was once part of Mexico. This small city of less than 100,000 has maintained that Spanish charm, with architecture reminiscent of the Mediterranean, and likewise a love of gardens and greenery. For more than a decade Santa Barbara had been my home, until I moved farther down the coast. Still though, it proved an ideal getaway, as it is one of the most beautiful places on earth, and a premier sailing region.
This is where the California coastline runs east to west, with the steeply rising Santa Ynez mountain range to the north and Channel Islands to the south. Wind funnels through this passage as the prevailing North Pacific weather system whips down the west coast and around Point Conception. You can almost always count on a strong westerly in the Santa Barbara Channel, particularly in "windy lane,'" once outside the shadow of the headland.
Which is why daysailing is such a pleasure here. Leave the dock and reach south into the channel, the breeze building as you emerge out of the lee; when it gets too much, jibe around and reach back north.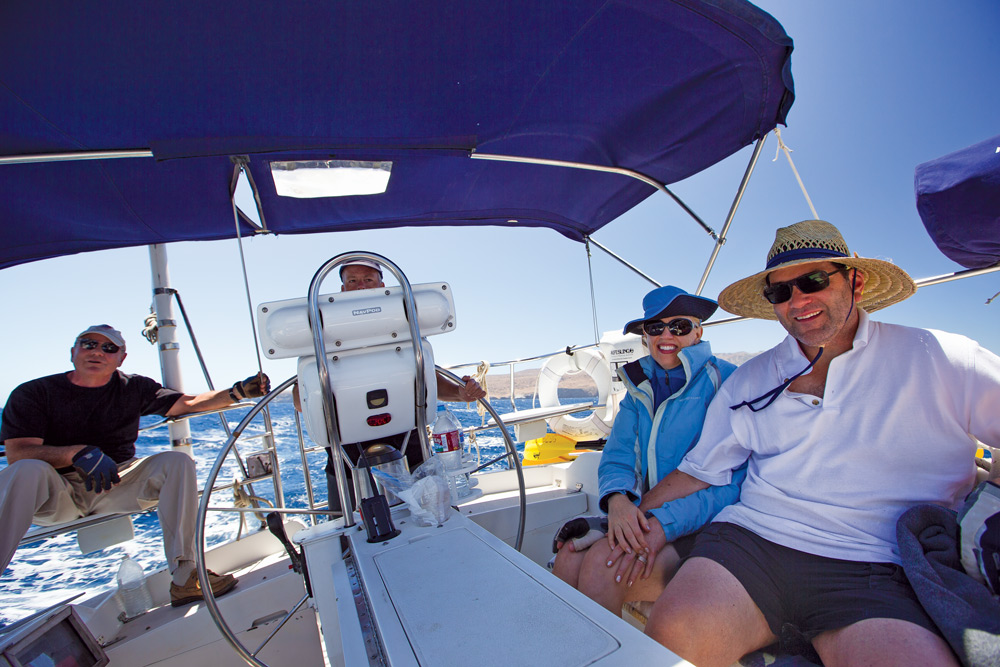 Sharon Green photo
Along the way enjoy whale spotting and spouting. The confluence of warmer waters from the south and cold northern currents nurtures abundant sea life, including more than two dozen species of dolphins and whales. From February through April there are migrating gray whales, and in the spring and summer humpback, blue and Minke whales. The occasional pod of orcas passes through, and mega-pods of dolphin numbering in the thousands are not rare.
We were aboard the 42-foot Catalina Calafia from Santa Barbara Sailing Center, a first-class charter company and ASA school situated in Santa Barbara Harbor. SBSC takes full advantage of this idyllic setting, from the mild-Mediterranean climate, to the bounty of the abundant vineyards, farms, fisheries and ranches nearby.