Fast and furious around the flamingo
Every winter, women head to Southern California for a weekend of one-design racing
It was fast, it was frenetic, and it was fun. The Women's Winter Invitational Regatta brought 26 teams from across the United States and Canada, plus one from Brazil, to the San Diego Yacht Club in February.
"It was the best organized chaos I've ever seen and absolutely a blast," said Kaci Yachechak-Gibbs, who traveled to the competition from North Flathead Yacht Club in Montana.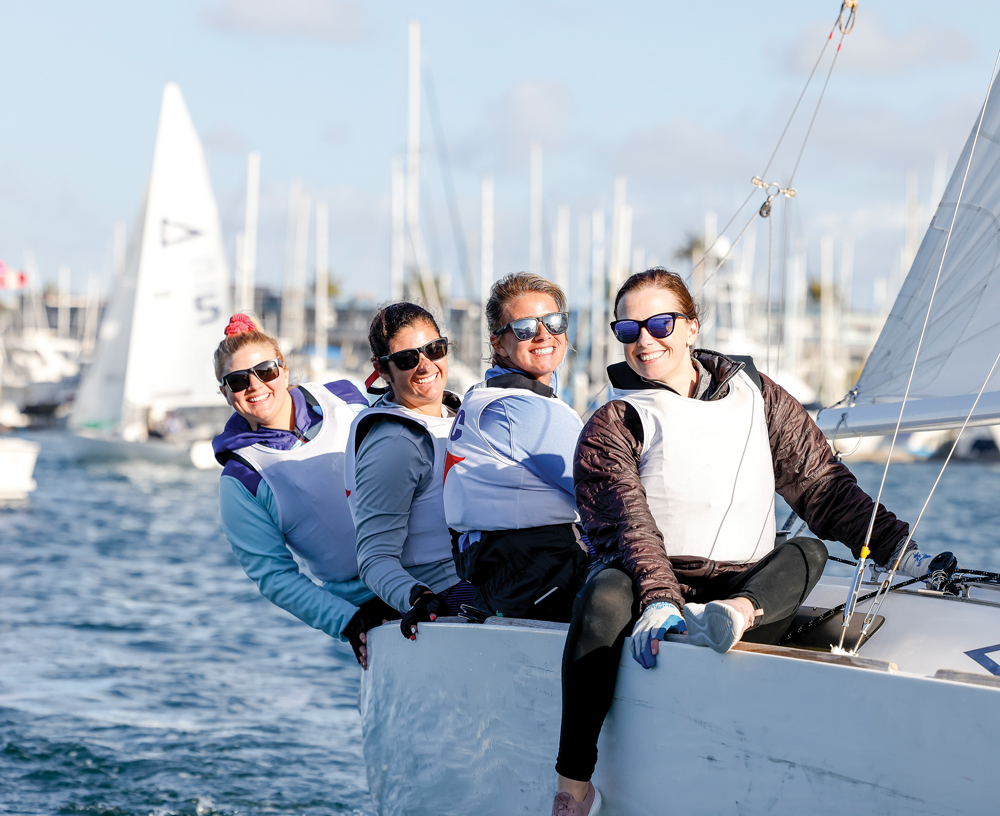 Christy Radecic photo
Sailors enjoyed balmy days and heated one-design competition, working up a sweat as they sailed 63 short races over the span of just two days. The WWIR was the brainchild of SDYC member Kris Zillmann, who hoped to fill a gap in the race calendar in San Diego year-round sailing season. Since then it has evolved into one of the most sought-after women's racing events. In fact US Sailing awarded the WWIR the 2022 One Design Regatta Award, which recognizes excellence in development, promotion and management, citing the fun and inclusive nature of the event.
"The vision of the race is one in which we can have an extremely high level of competition, plus fun and camaraderie, all in one package," said Jessica Sweeney, the chairperson for the regatta.
Sweeney said the unique combination of high-level sailors killing it on the race course racing alongside sailors seeking to get their feet wet at a higher level of racing adds to the excitement.
Teams arrived on Friday to register and enjoy a welcome reception. Regatta mornings began with the option of yoga or paddleboarding, and a breakfast spread that satisfied everyone with gluten-free, dairy-free and vegan options. The club rolled out the red carpet with delicious meals, lively parties and access to the club's facilities.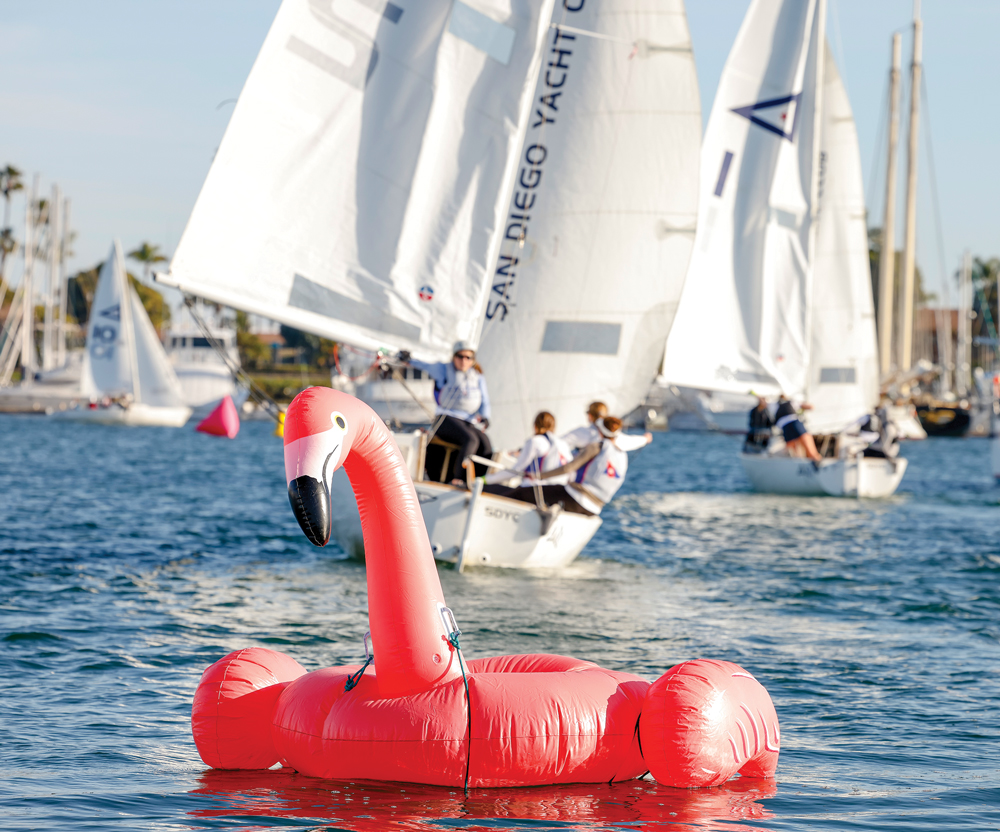 Christy Radecic photo
The big attraction though was the sailing, and lots of it. Organizers ran 60 races in the first stages, with a quartet of boats in each flight. Teams swapped boats after every race in an orchestrated rotation to ensure each team raced every other team. A squad of air traffic controller-like volunteers directed sailors to and from boats, while bosuns stood at the ready to fix any little problems.
"At any given time there were four boats racing, four prepping, and four unloading at the dock: just a revolving door," Yachechak-Gibbs said. "It was very fast paced, short windward-leeward races that lasted anywhere from five to eight minute long. You're on the boat, you're racing and you're off the boat before you even blink. You just had to be really on your toes and nail the start."
"By the time you're feeling settled on the upwind leg, you're going downwind," added Simone Staff, defending champion from California Yacht Club. "And the conditions in La Playa were not easy, so you really had to keep your head out of the boat and take note of who and what's around you at all times."