Key West racing is back. And this time it's a little different.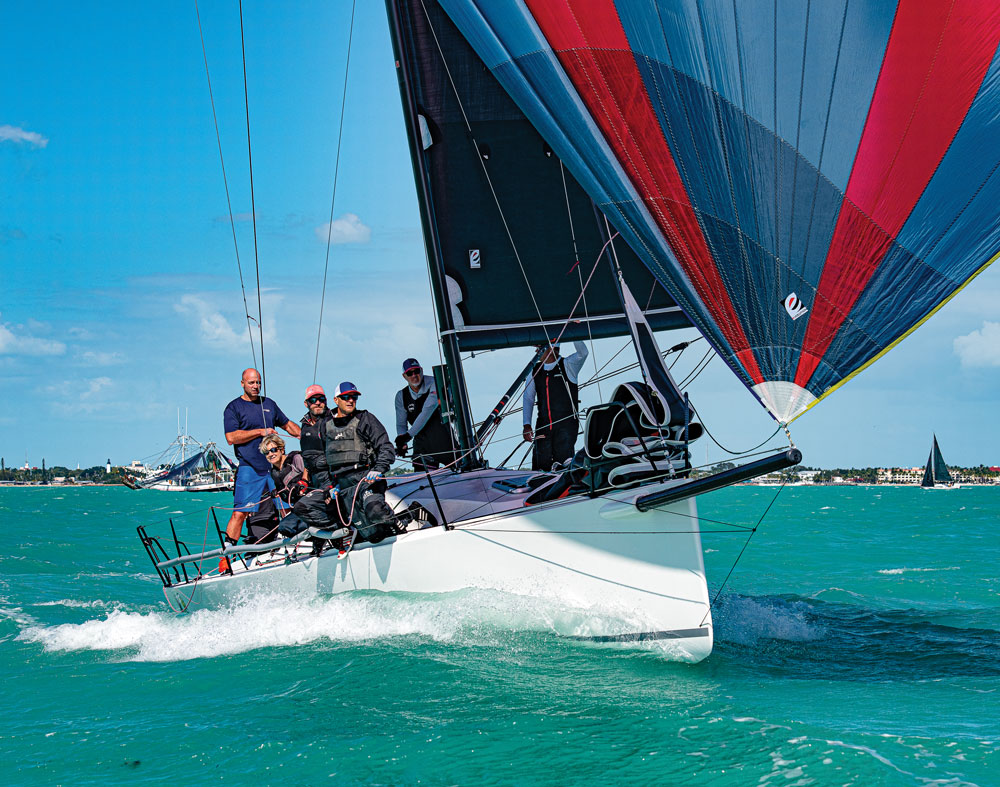 Walter Cooper photo
For 30 years, Key West Race Week was a mecca for sailors yearning for great mid-winter sailing and a robust social scene to match, but it faded away after the 2017 event. Organizational challenges were the first stumbling block and then any hope of revival was quashed by a pandemic. The sailing world had moved on. Or so it seemed.
But some sailors, for whom Key West Race week was as much an annual ritual as it was a chance to get away for some sailing, didn't want to see the end of winter sailing in Key West. And The Southernmost Regatta was born.
Nearly 50 boats showed up for the mid-January event where sailors were treated to five days of nearly perfect conditions in five classes—Melges 24, J/70, J/111, GL52 and ORC.
"The wind gods could not have been more cooperative," said Rob Ruhlman, who was instrumental in getting the regatta off the ground. Ruhlman, whose J/111 Spaceman Spiff sailed by his wife Abby, son Ryan and daughter Maegan also with longtime crew, finished third in the competitive one-design class. He is also the owner of the Cleveland, Ohio, Sailing Inc. location, the primary sponsor of the event.
For as much as the Southernmost Regatta had in common with Key West Race Week—excellent competition and a fabulous location—there were intentional differences as well.
"Key West is a good place to go and bring your family and we want to make sure we get back to that," Regatta Chairman Marty Kullman said. "We lost the characteristic of the family style of racing. We're really trying to bring that back, take it down a notch and reboot."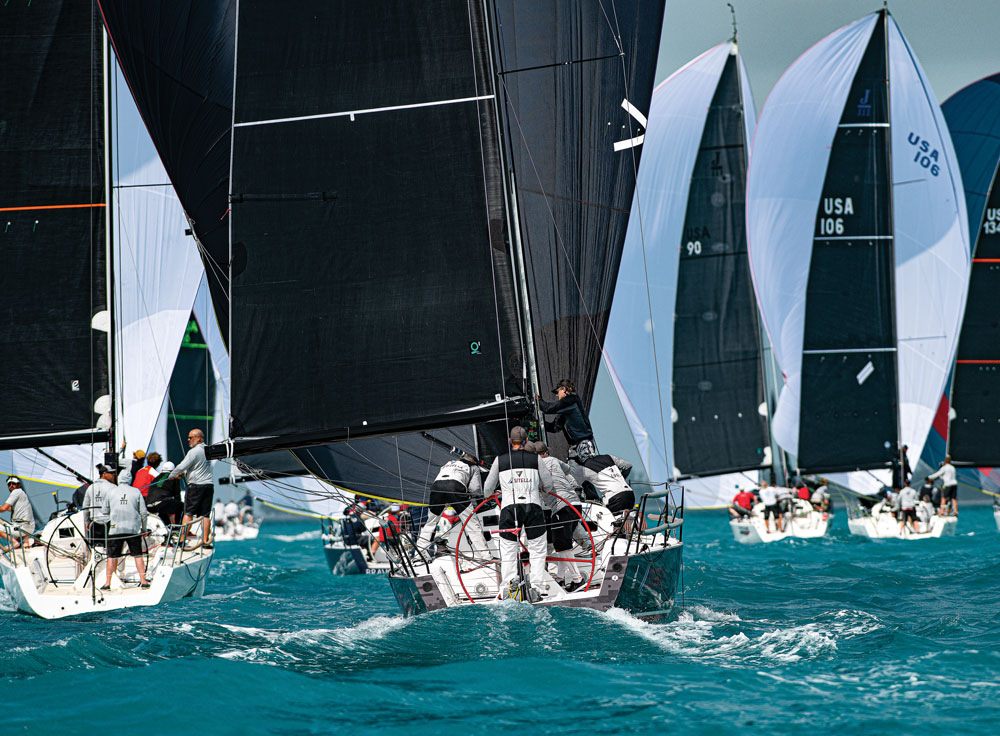 Walter Cooper photo