You know how to sail, now learn how to sail better
There are more ways to become a better sailor today than ever before. Sailing schools have zeroed in on sailing aspirations and optimized their programs to help existing sailors make them a reality. And other learning opportunities are now formalized, so it's not who you know, it's what do you want to know. Here's how some sailors are living their sailing dreams.
Goal: Race the great offshore races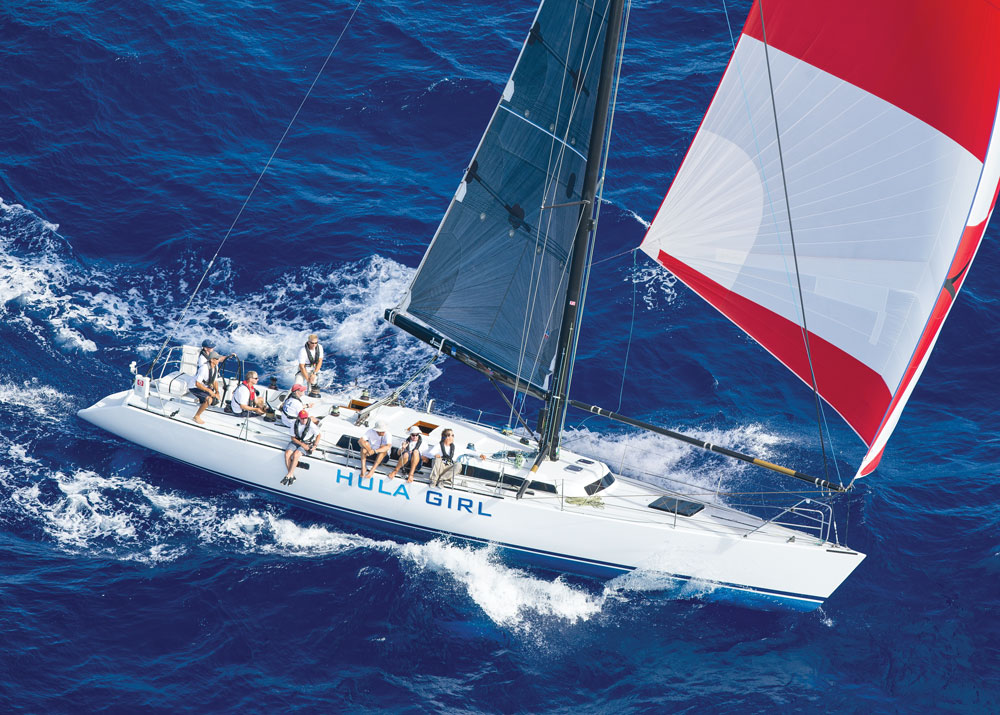 The allure of competition on the open ocean is the kind of fast-paced adventure some sailors seek, but landing a precious crew spot on a competitive boat is not easy for sailors whose skills might not make them stand out.
Competent sailors, however, can learn from experienced offshore racings while participating through J/World Performance Sailing School's program. The school uses its own fleet of race boats to sail offshore races such as the Transpac, Pacific Cup, Newport-Bermuda and more with crews of eager competitive sailors.
"This is not for beginners," Wayne Zittel, owner of J/World West Coast said. "Everyone needs to understand the environment they are living in. We expect that people have been offshore, overnight, out of sight of land."
The program attracts sailors who want to get into offshore racing, adventure seekers and also boat owners who want to learn what's involved offshore racing and get experience to help them develop their own programs, he said.
A typical race will have six clients and three instructors, which allows clients to sail the boat with an instructor on deck at all times.
"There's no pre-existing hierarchy on our boats, in fact we're exactly the opposite," Zittel said. "For every maneuver we go through I want people to step out of their comfort zone."
Clients get time at all positions on the boat including navigating and at the helm, where in a race like the Transpac they'll get about 40 hours of time on the wheel.
The experience comes at a cost: $16,000 per person for the in-demand Transpac, but about half that for other races, which includes pre-race training and all onboard expenses.
The goal, Zittel said, is not necessarily to win.
"We're very much about hands-on, personalized attention," he said. "I always tell people to read the team brief and understand the mission. It's not to do well at all costs. The main goal is to have an enjoyable time and the second one is to have a beneficial experience that meets their sailing goals."
J/World also offers offshore cruising programs and has added several Mediterranean races, including Les Voiles de St. Tropez and the Rolex Middle Sea Race.