From dusty project to race ready
A young couple restores a Victory 21 built nearly 40 years before they were born
A new name
The afternoon sun began to set, stretching shadows across the boatyard. Chris squatted into a warrior-like stance, his shadow following his lead, paying tribute to the 1992 movie "Wind," one of our favorite films. It has been a long standing tradition to watch "Wind" prior to every regatta, in hopes we can channel the legendary (and fictional) Kate Bass and Will Parker to display our best racing on the water. This movie and the events it was based off of have influenced our sailing in more ways than one, which is why we decided to paint our boat red and make the official name change of the Victory 21 Geronimo to commemorate the film's 1987 America's Cup winning boat in the film.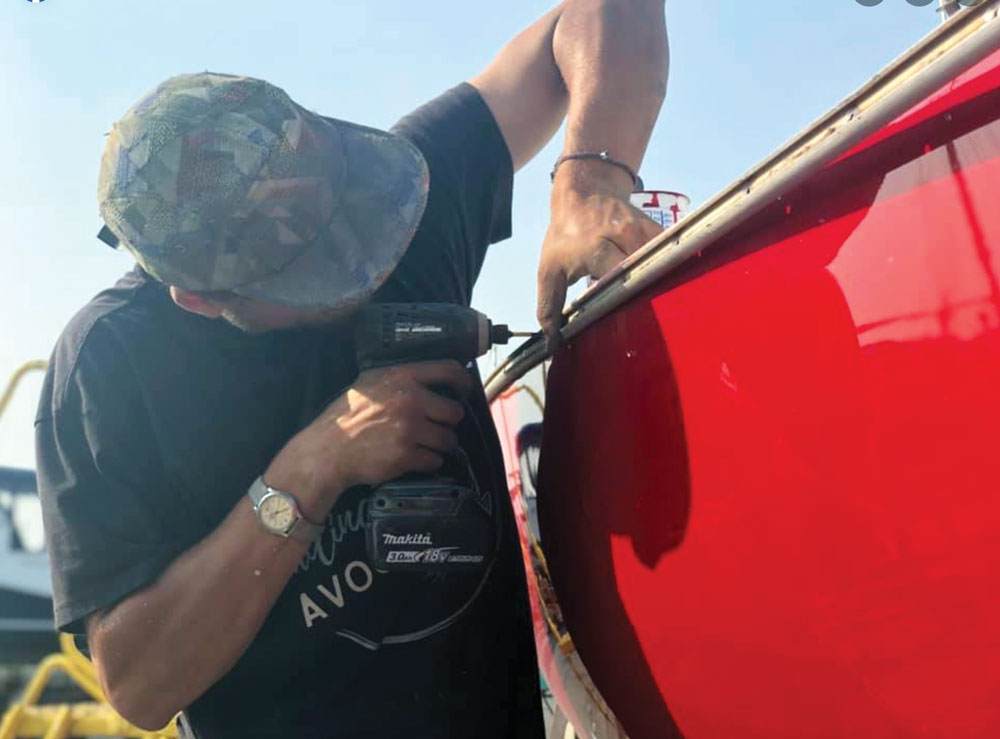 Chris Neely photo
Our renaming ceremony was tabled until we reached the lake, where the Victory's new name would be placed on her transom with vinyl, cut by our friend Keith. As the moments in the yard were fleeting, we finished putting the mast back together after the failing paint had been sanded away, leaving nothing but shining bare aluminum. Together we lifted the mast onto its block for transport then grabbed the drill and impact driver to reinstall the rub rails. The following day we would be lake bound, ready for the regatta and putting our hard work to the test.
The 2022 High Sierra Regatta was a good test of both Geronimo's refit and our skills. We were pleased to see that the new rigging made a big difference in our pointing ability. We ended up two points out of podium position, but we were still pleased, not just with our performance but that of a 60-year-old boat with a new lease on life.
---