All for one, one for all, in the Abacos
An all-woman bareboat charter in the Bahamas becomes a team effort where learning and having fun are the best part of cruising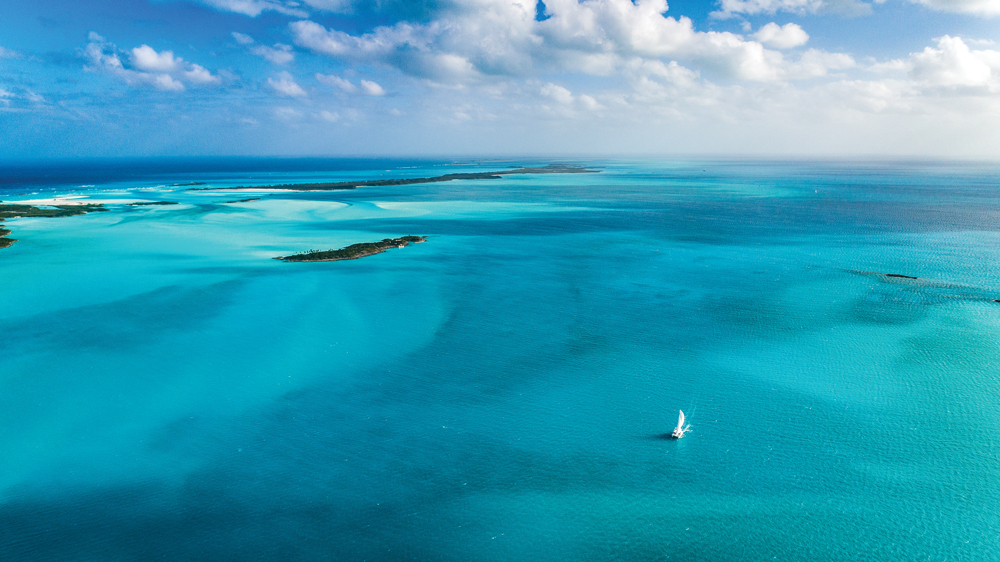 The Sea of Abaco is split in half by The Whale, an inlet to the Atlantic Ocean where waves can be steep and treacherous during rough weather. The north and south sections are protected by barrier islands. A cold front on the first day brought 20-knot winds and squalls, and with a second cold front expected right behind it, we decided not to venture north of Whale Cay.
We set off and motorsailed downwind to Hope Town on Elbow Cay, only to find no available mooring balls. With the seas too rough to anchor for the night outside the harbor, we tied up at the fuel dock. Ron left us after the day's orientation, taking the ferry back to Marsh Harbor and leaving team Un-Maidens in charge.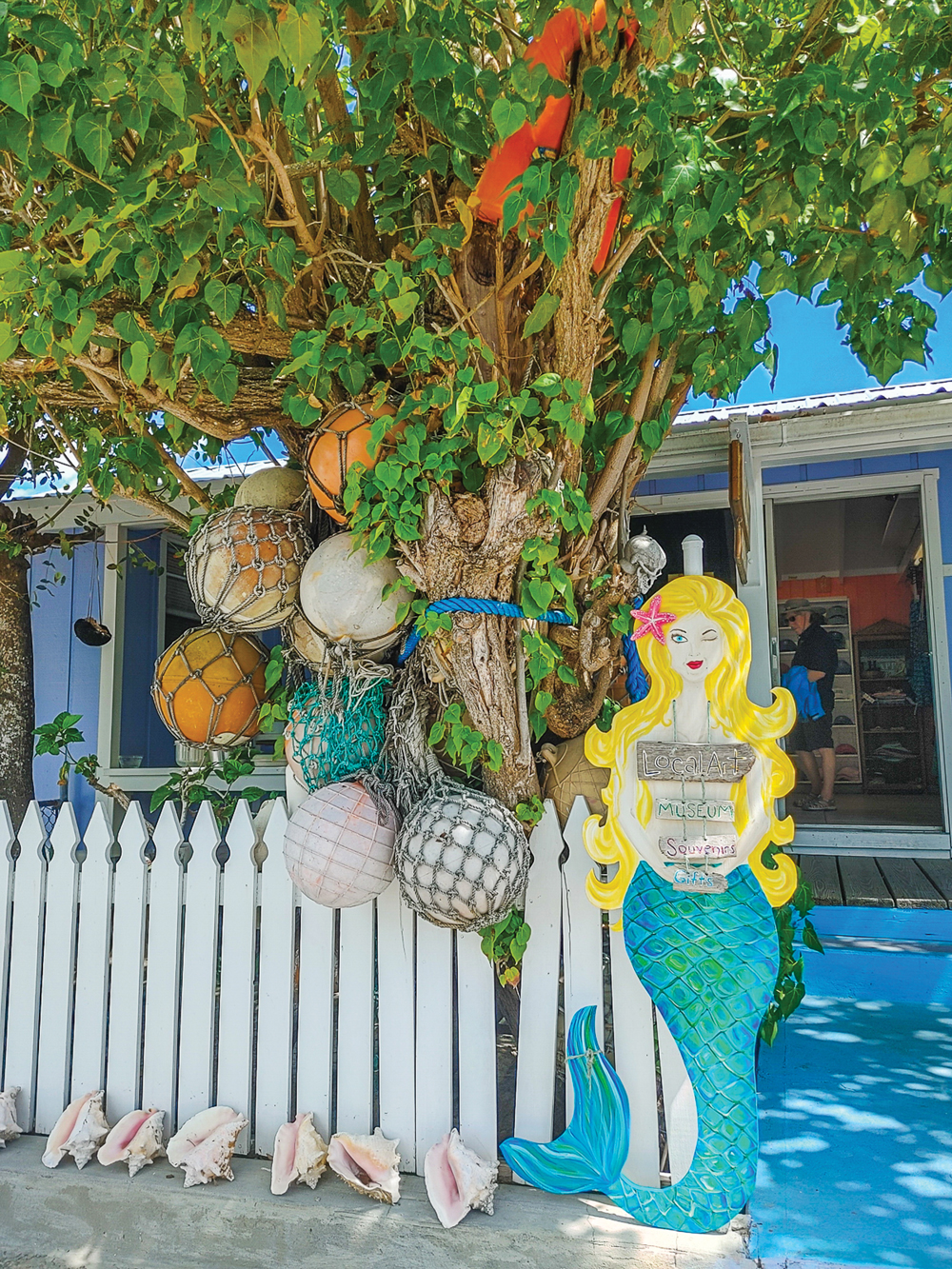 The next day's weather was still unsettled so we opted to stay another day. We cruised around in the dinghy, exploring the charming settlement of Hope Town and making a climb up the iconic lighthouse. The residents of the town were warm and friendly as we roamed around shopping, adding to supplies at the local grocery store and having dinner ashore.
The next morning we motored south for 10 miles past Angel Cays for a stop at the gorgeous sand bar of Tahiti Beach, where we anchored for a snorkel and swim. By afternoon, the wind was still blowing from the north so we were forced to motor into the wind to Man-O-War Cay about 15 miles to the north. We passed beautiful islands, some inhabited and some not, checking our depth frequently to make sure we didn't run aground in the shallow waters. We were lucky to pick up a mooring ball in Man-O-War Cay Harbor.
We quickly fell into a rhythm by creating a space for learning and practicing boating skills. In the past, each of us experienced being told how to do something before the teacher took the job away, so we made sure to learn by doing. We tied knots, docked, handled the docklines, set and doused the mainsail, launched and drove the dinghy, tied up to mooring balls, anchored, learned the chartplotter, studied Kim's ASA manuals and quizzed each other about the rules of the road. As a team, we mastered these skills through direct experience so we will always retain them.
The weather remained unsettled. It was too early in the year for the reliable trade winds, so sailing the big cat wasn't easy. Weatherman Chris Parker's forecasts were invaluable as strong winds following two cold fronts clocked from all directions. By studying the charts each day we found a harbor with protection from the wind direction. As the fronts rotated by 360 degrees, Blue Prairie swung around her mooring each night.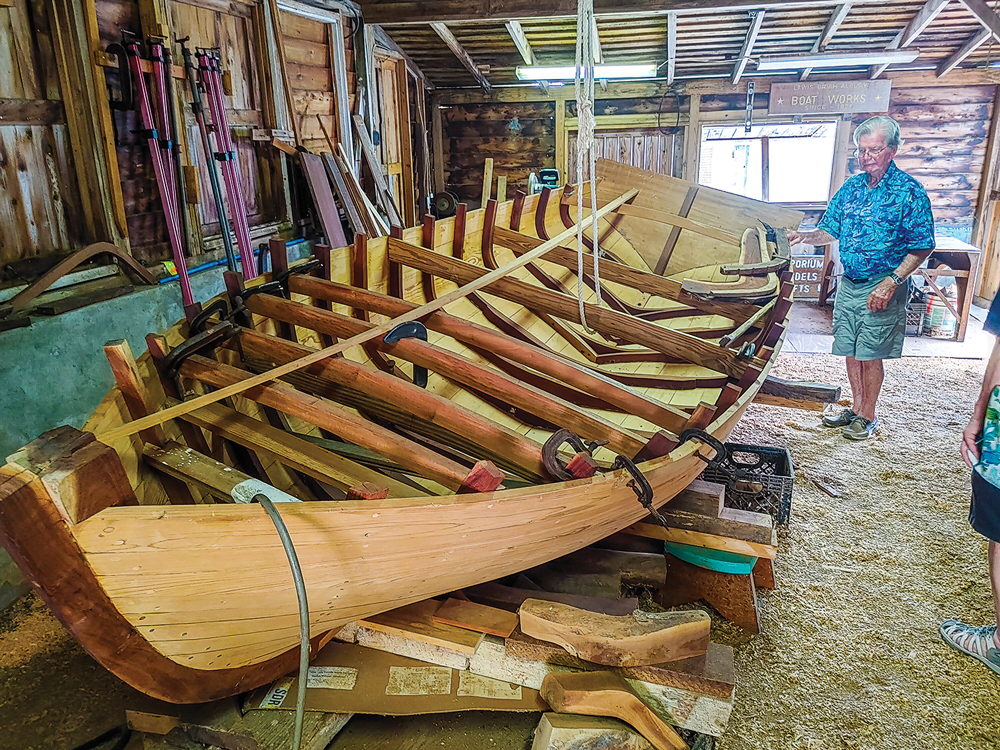 We decided to spend another night safely tucked into Man-O-War, the $25 fee well worth the peace of mind. There is much to explore on this beautiful island, and we rented a golf cart to visit the island's treasures such as Man-O-War Museum and Coffee Shop, the SailShop where I bought a new sea bag and the local bake sale, where we picked up food for lunch. The highlight of our trip was a visit to Joe's Studio, where we met boatbuilder Joe Albury, who proudly showed us the Abaco Dinghy he was building and photos and models of the many boats he has built over the years.
The weather finally moderated and we set off for Great Guana Cay, just five miles away. With more rain squalls forecasted, we still needed protection so we picked up a mooring inside Great Guana Cay Harbor. We went ashore and stopped by Dave's Dive Shop, and checked out the gift shop. The two famous bars, Nippers and Grabbers, called and we decided to stop by both. We also met the owner of Kidd's Cove Seafood Bar and Grill who is still rebuilding his restaurant after it was destroyed by 2019's Hurricane Dorian. We took a long walk to the Atlantic side of Great Guana Cay to watch the ocean waves as they broke over the reefs.
When going ashore to explore, we sometimes received odd looks, with some people commenting that they had never seen only women charter a boat before. It surprised us as each of us has sailed since childhood, whether singlehanded, in mixed crews or with only other women.
As a young girl, Kim sailed with her father and continues sailing with her husband and grown children. A psychiatrist at Stanford University, and a leadership academy instructor in the school of medicine, Kim said the research shows bottom-up leadership that naturally emerges among groups is more effective than top-down in most cases. Kim encouraged this style of leadership on the charter.