A charter cruise through the waters off St. Martin offers sparkling waters, delectable food and unsurpassed relaxation
I was sold on the appeal of one of the Caribbean's most popular cruising destinations before we'd even cast off from the dock for our weeklong bareboat charter on Wallis, a 45-foot Moorings catamaran.
Shortly after arriving at Marina Fort Louis on the French side of St. Martin/Sint Maarten, we were given our briefing by The Moorings staffer, Alcid Belgrave, a fellow with an encyclopedic knowledge of this cruising ground. Then I joined my crew for a stroll along Marigot's seaside streets.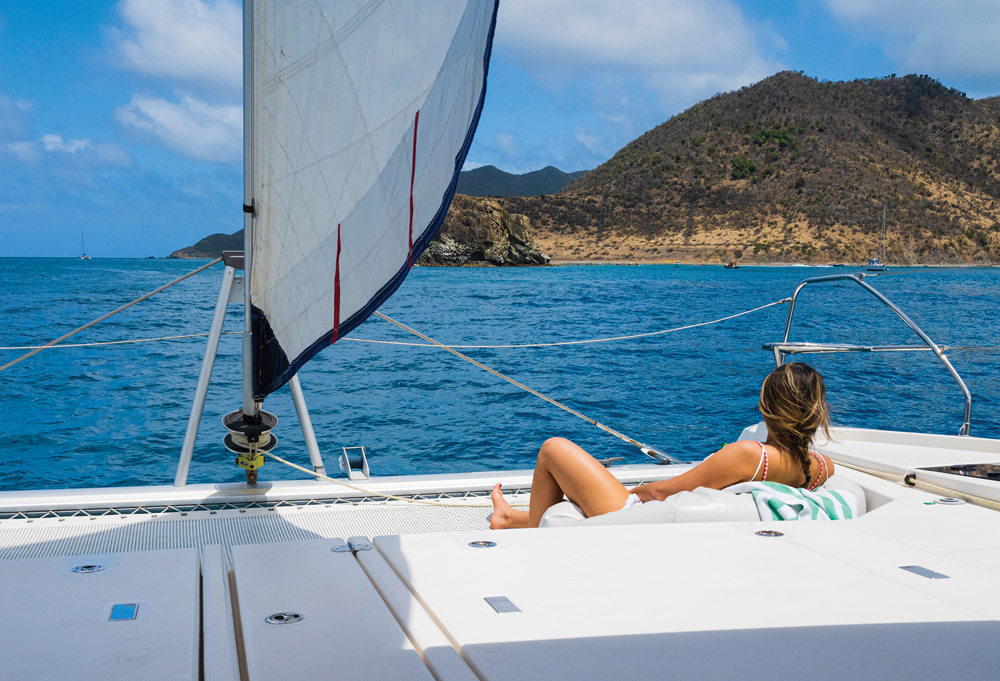 Sharon Mathews-Stevens
In addition to my wife, Sharon, our crew consisted of friends Barb and Dave, our son Shaun and his wife Cait, and my nephew Scott along with his wife Klaudia.
Marigot is the chief settlement on St. Martin, which is officially part of France. That results in a delightful combination of Caribbean colonial architecture and a downright European ambiance that adds to the appeal of our first waypoint.
We passed waterfront establishments that included a patisserie, a fromagerie, a well-stocked wine shop and several upscale boutiques, all snugged down in the shadow of an eighteenth-century French fortress, its tricolor flag fluttering in the breeze high above the ramparts. Provisioning here would be a pleasure.
After sunset we discovered La Petit Auberge, a waterfront bistro fronting Simpson Bay Lagoon. A dinner of perfectly grilled mahi mahi was as delectable as expected. It was a fitting start to a charter where we'd explore a duet of islands as delectable as dinner: St. Martin and Anguilla, the latter island famous as a hideaway of the rich and famous. By the end of the week we'd each conclude that the jet set had great taste in real estate.
The charter companies agree that when it comes to popular charter destinations, these waters are second only to the British Virgin Islands. If that first night didn't convince me, the next day on the water did.
Though our float plan was still fluid we had a couple of options once clear of Marina Fort Louis. Plan A was to make for St. Barths 25 nautical miles to the southeast. But I wasn't completely sure about this call.
My wife and I had sailed into Gustavia during our first time chartering here 15 years ago. It's a gorgeous town boasting a wealth of French colonial architecture, but you need to anchor farther out in the harbor and dinghy in. And once ashore you'll discover St. Barths is anything but a budget-friendly waypoint.
St. Barths is a great sail down past cays like Molly Baday and Cow and Calf just off Sint Maarten and a neat little island north of St. Barths itself called Ile Fourchue.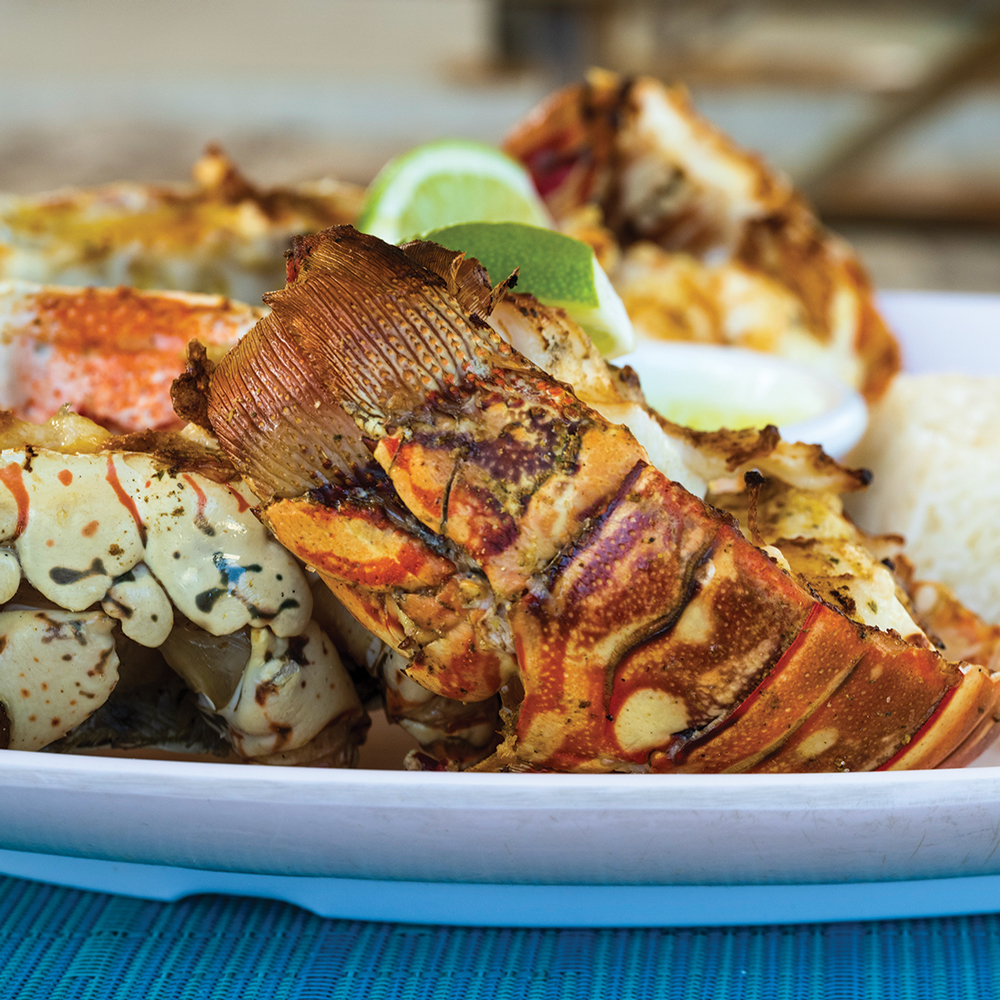 Sharon Mathews-Stevens
During our first charter I'd been intrigued by this island's beauty and its little beach but didn't stop because we were in a hurry to make it to St. Barths. This time we opted for Ile Fourchue instead of St. Barths.
"Best overnight anchorage in the area," Belgrave told me during the Moorings briefing. "I love it there. I spend as much time there as I can."
But budgetary constraints weren't the only reason for my hesitation. Given the reality of our Canadian winters, none of us had been near a boat in five months and some of my crew had minimal cruising experience. Then there were those fabulous winds coming in off our port bow at about 15 knots, with relatively flat water. There was too much to explore nearby.
At the helm as we close-reached northeast into the Anguilla Channel, I was reminded of a landlubber once querying me about a daysail on my own boat.
"Where did you sail?" they would asked.
"Out there," I'd answered, pointing.
This morning we were sailing "out there" even as my crew found their happy places on the boat, some on the bow trapeze, my wife beside me at the helm, some in the forward cockpit.
Heading farther offshore through Anguilla Channel we passed Friar's Bay and Happy Bay as well as a towering islet called Creole Rock outside Grand Case. At our Moorings briefing Belgrave had indicated Friar's Bay on the chart. "Nice lunch stop on your last day," he said. "Or you can even overnight there."