The wide, wide world of multihulls
What to know before you take the plunge and purchase a boat with more than one hull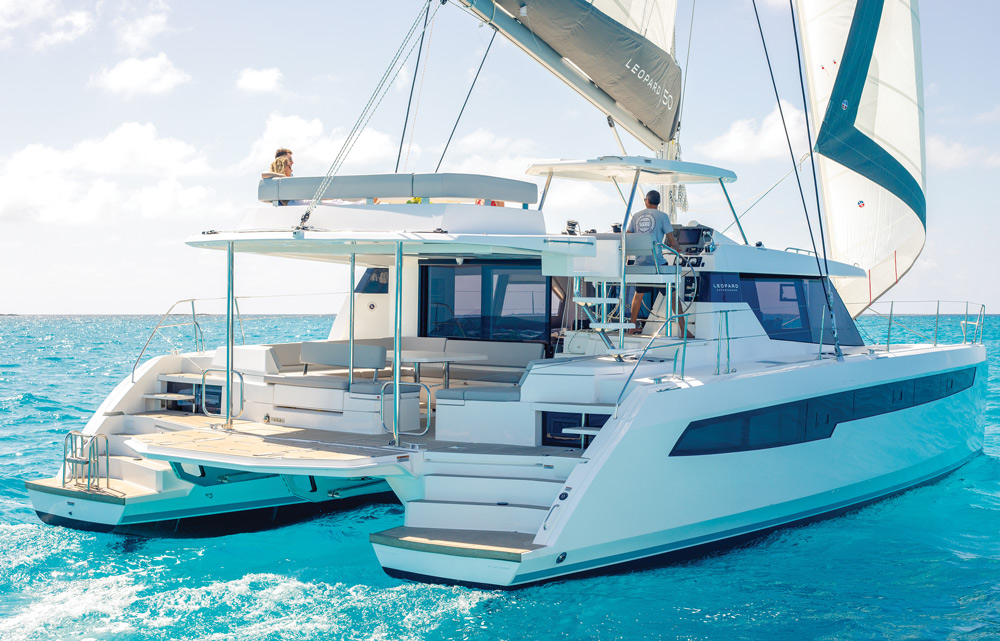 Keep in mind that most sailors choose catamarans between 40 and 50 feet in length. This size provides adequate living space for entertaining or inviting friends along for a sail. Boats over 50 feet can present a challenge to a two-person crew.
Catamarans placed in charter often have four staterooms and multiple heads to accommodate eight sailors, but this layout reduces living space below deck.
Not all large catamarans are built for bluewater sailing. Non-bluewater boats are designed for inland waters and coastal areas. Generally they are not as robustly constructed as boats built to cross oceans. It's important to know where you'll be sailing before you buy the boat.
Trailerable pocket cruisers and racers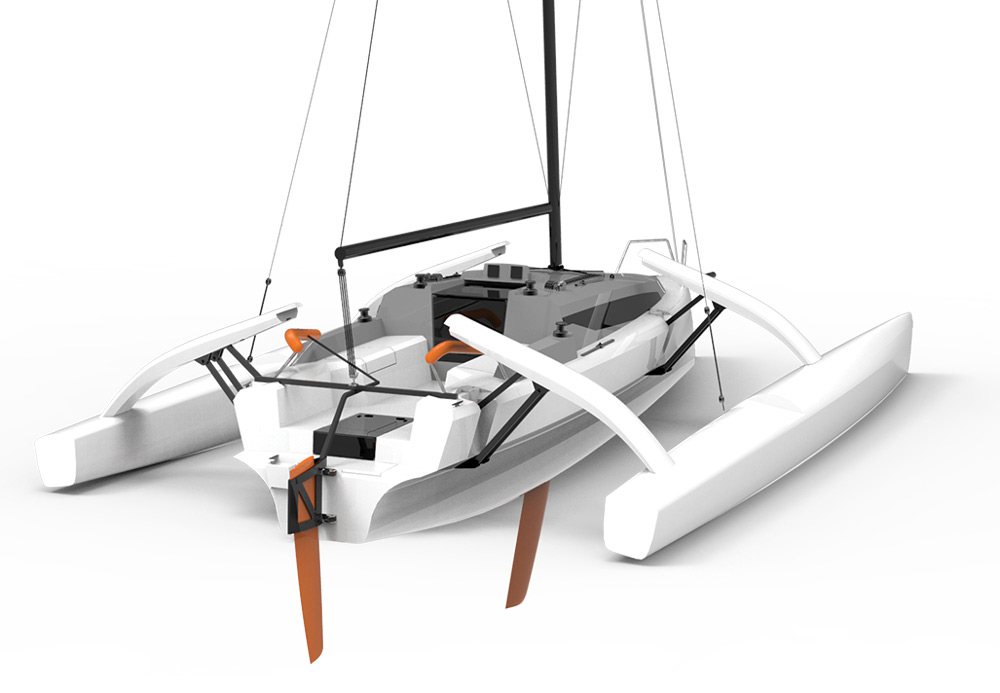 Trailerable pocket cruisers or racers have the obvious benefit of mobility and typically spend less time in the water than a boat that is permanently moored. Proponents of trailering note their hulls become less fouled, impellers don't clog, topsides sustain less UV damage and hulls are less plagued by osmosis.
Trailering your boat also avoids hefty mooring fees, launch and haul out expenses, and can eliminate the need for boat yard storage. Further, there's no need to buy expensive bottom paint.
Owners can launch wherever there's a slip or crane, so there's no pressure to endure a sea voyage in order to reach new sailing waters. Just tow the trailer to the next destination and start sailing. Trailering is also a solution if sailing as part of a one-design boat class that hosts regattas hundreds or thousands of miles from your homeport.
The downsides of trailering include the dangers of any road trip, and acquiring the skill to maneuver the rig in tight quarters, such as when backing down a ramp. Stepping and taking down the mast after each sail are tasks that don't apply to non-trailering sailors.
Maintaining the trailer is also a consideration since wheel bearings, tires, brakes, lights and other equipment can deteriorate when immersed in saltwater. Trailering also means you'll have to buy a truck or SUV strong enough to tow the boat.
Since trailerable catamarans are usually less than 30 feet in length, the distance they can sail may be limited.
Xquisite Yachts recently launched its smallest catamaran, the trailerable 30 Sportcat. According to Xquisite CEO Tamas Hamor, the scrappy 30-footer is a lightweight open boat that's blast to sail.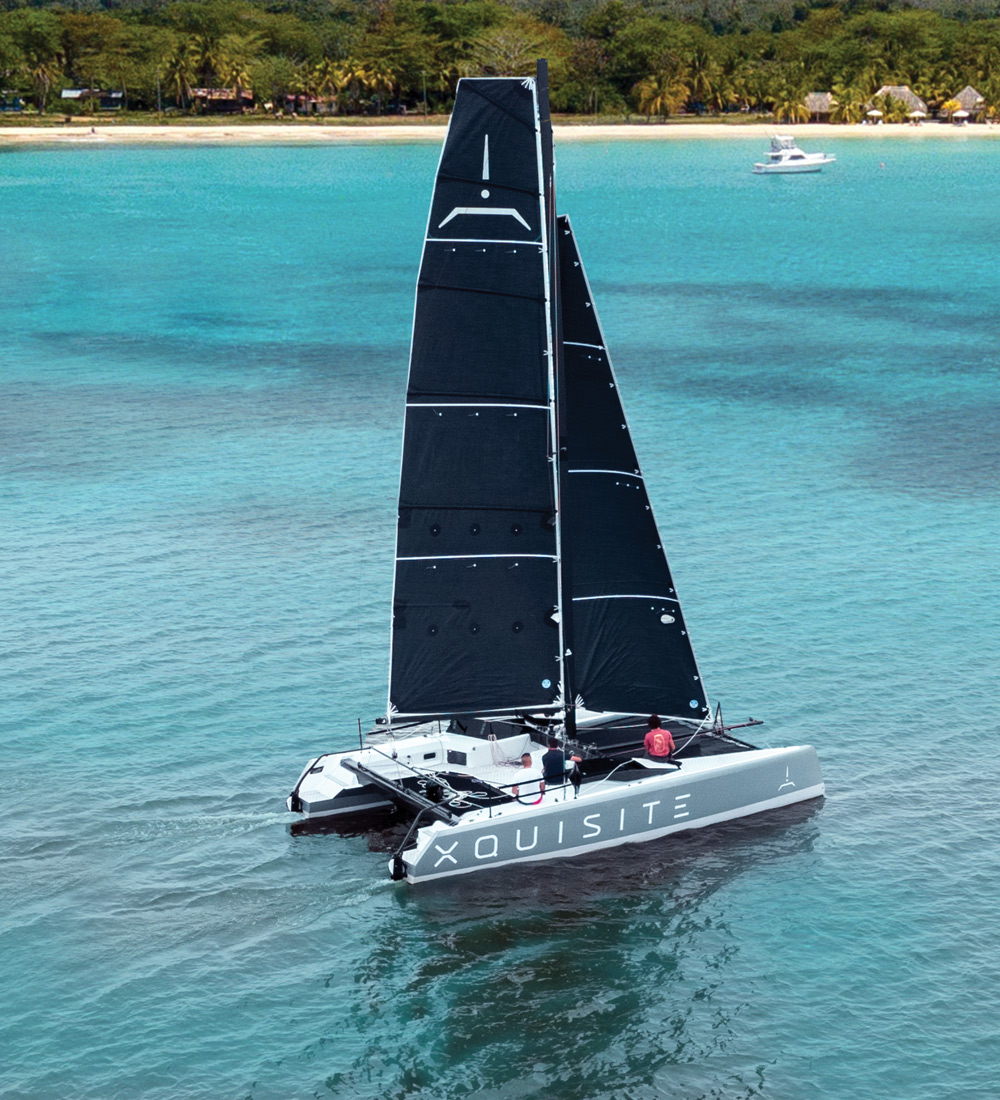 "We designed this boat to be fast, but still easy to handle and we will be using her at our new base in the Bahamas for day charters as well as for our sailing school," Hamor said. "Besides the performance, the beauty of this vessel is she is trailer transportable and the whole package fits in a regular shipping container, so we can deliver her worldwide quite economically."
The 20-foot TomCat 6.2, the Savannah 26, and the 26-foot Aquilon 265 are all trailerable catamarans built since the late 1990s. Perhaps the most well-known beach cats are the Hobie 12,14 and 16.
Foiling catamarans are relatively new on the scene and quickly growing in popularity. The pint-sized UFO from Fulcrum Speedworks is a hydrofoil made for solo sailing. Large foiling catamarans like those seen on international racing circuits can require a crew of three or more and plenty of technical training.
Small coastal cruisers
Small coastal cruisers are less expensive to maintain than their larger sisters, but are mostly restricted to inland bodies of water or sailing the ocean within sight of land.
Boats of this size are usually easier to handle than larger ones. With lower rigging forces, there's less chance of breakage and injury during a storm. The onboard systems are often simpler, as are maintenance tasks. The boat's low vertical clearance allows passage under most bridges, while its modest overall length opens more options for dockage and boat yard storage. The typical keel depth on a small cruiser will allow the boat to sail in shallow waters where larger boats cannot.