The wide, wide world of multihulls
What to know before you take the plunge and purchase a boat with more than one hull
Iconic catamarans that left their mark on sailing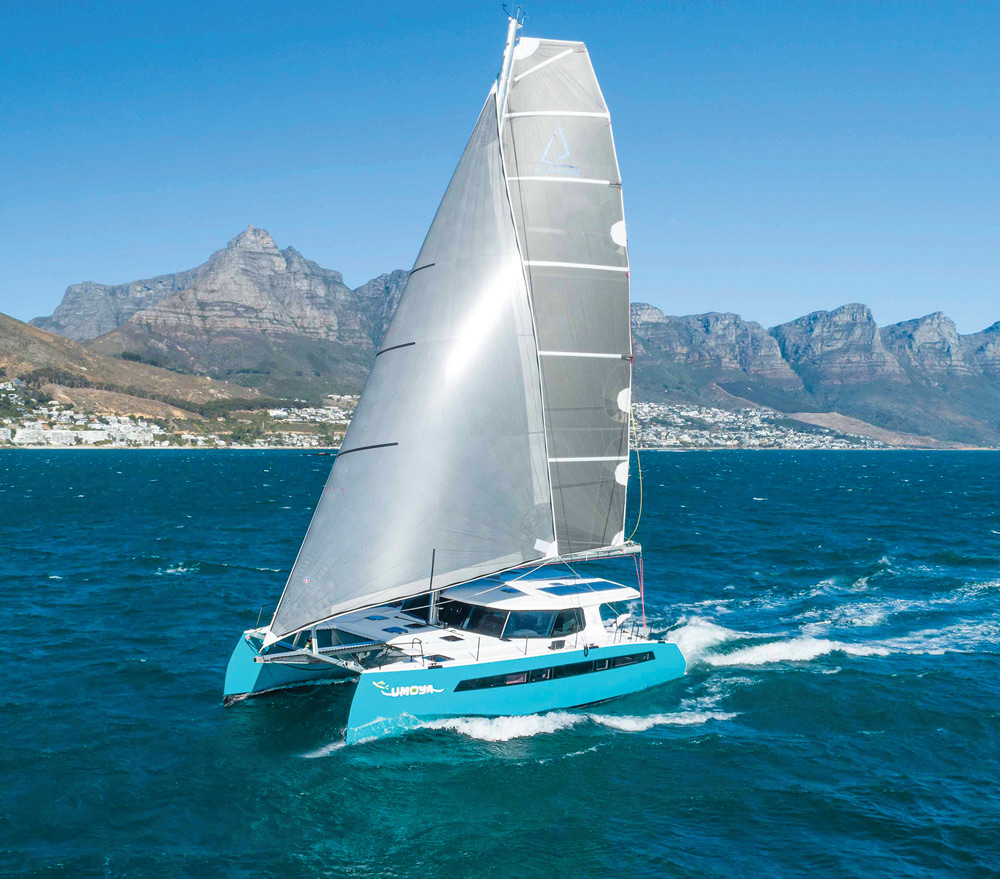 Several iconic catamarans introduced decades ago continue to attract buyers, though these oldies-but-goodies are no longer made. More than 1,000 Gemini 105s were built in the United States and most of them are still sailing.
Other notables include the British-built Prout Snowgoose, splashed in 1969 as a 34-footer and later increased to 37 feet, and the Prout 45, which has long commanded a following among ocean navigators. The marine industry also has benefited from the Fountaine Pajot Belize 43, the Voyage 44, the Lagoon 440, and the Leopard 45, all of which helped bolster the charter business in the 1990s and into the new millennium.
Solar-powered and carbon cats
If you're sailing the new Xquisite Yachts Sixty Solar Sail catamaran there's no need to worry about running out of electrical power for your navigation, communications and other watt-hungry equipment on board.
According to Xquisite CEO Tamas Hamor, the 60-foot vessel is designed for couples or families who plan to sail around the world in luxury and style while at the same time with great sailing performance and single-handed operation.
Hamor said the boat's 5kW solar panels, and 48kWh Lithium batteries provide all the power needed onboard. The company has already put into production the first two units of this long-awaited green energy model.
Chartering different cats lends perspective
Chartering can create opportunity to experience different catamarans before deciding which type dovetails with the potential buyer's lifestyle and expectations.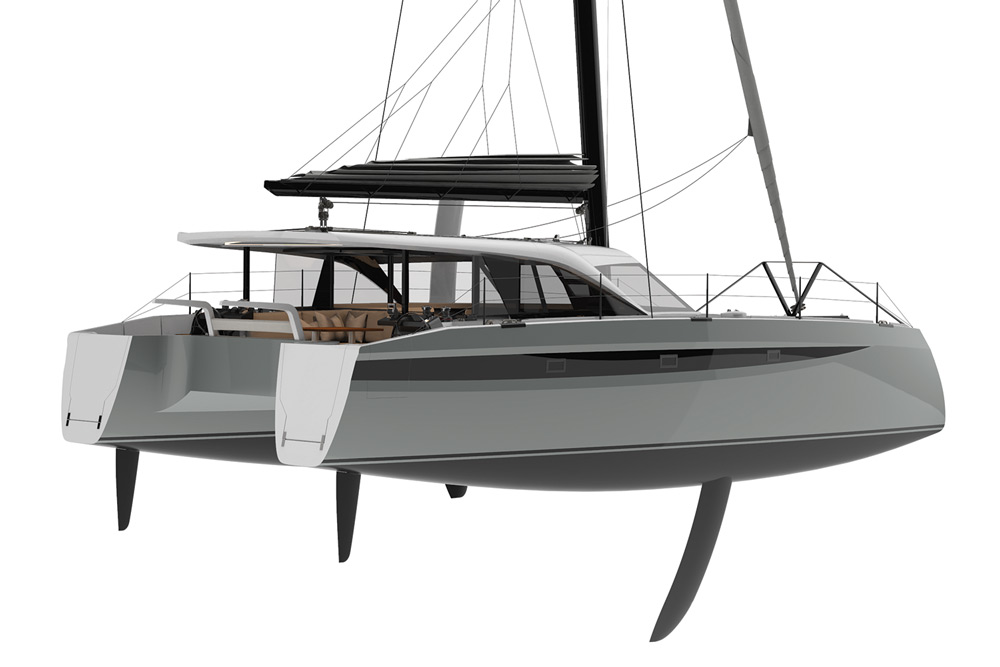 Is the boat big enough for a family? Is it comfortable? Equipped with adequate create comforts for a two-week cruise? Safe enough to take offshore? Fast enough to get your heart pumping? Designed with a long keel for deepwater sailing when you're planning on inland and coastal cruising?
Here are some basics if you're considering chartering a catamaran, buying one strictly for personal use, or planning to enroll your boat in a charter fleet after reserving a couple of weeks aboard for yourself.
If a catamaran owner chooses to enroll the boat in a charter fleet, several factors should be considered before doing so.
Why place your catamaran in charter?
Perhaps the most common reason is keeping costs of boat-ownership down. While in charter, the owner typically is not responsible for maintenance and upkeep. With most charter companies, the fleet's insurance policy covers vessels in service. That's all good news, but will the charter company take good care of your boat and be responsible for all repairs?
Marine industry experts advise boat owners to study how a charter company treats its boats before placing one in their fleet. These observations should include not only the fleet's newest boats but older ones as well. Most charter companies have the boat interiors cleaned after every cruise and washed down weekly. Routine inspection and maintenance should be done on fluids, belts, refrigeration, furling sail operation and other key components during these intervals. Try to observe these activities at the dock.
Owners should also take into account where their boat will be put into charter service. If the fleet is headquartered thousands of miles from your home, how often will you sail your boat and will the expense of round-trip travel to the charter base curtail the number of weeks you actually get to use it?
Perhaps more importantly, the boat should be based in a region where you enjoy sailing.