The redesign of X-Boat's most popular performance cruiser has speed for fast passages in a sleek, modern package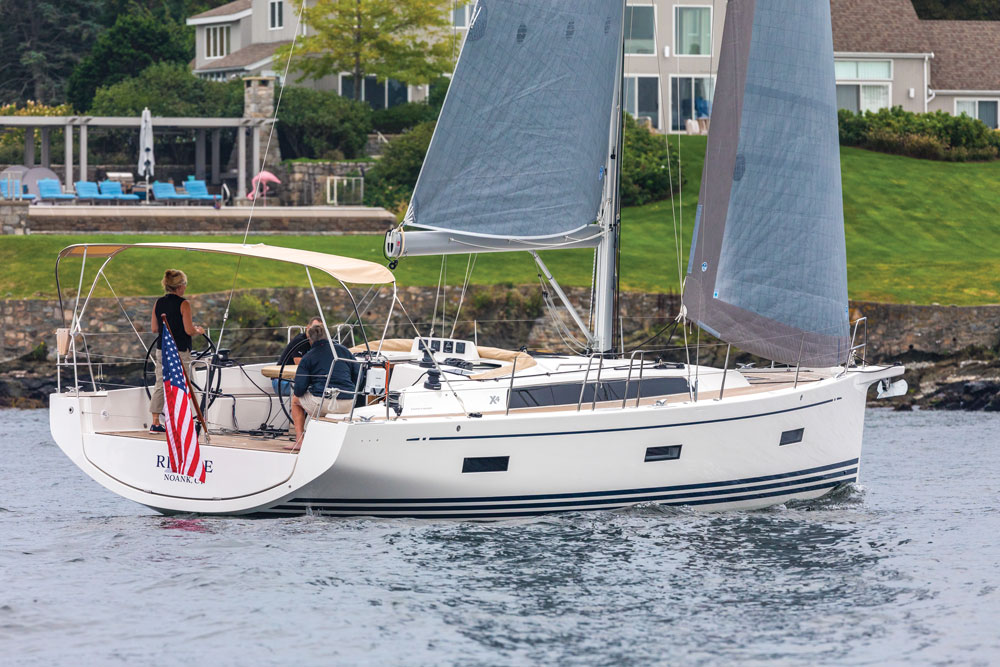 Billy Black photo
When a boatbuilding company takes on the task of redesigning its most popular model, it probably has a good idea of what improvements to make. The X4.3, the first boat in the company's Pure line of performance cruisers, was launched in 2016, with more than 100 boats built. Taking innovations in design from the subsequent models in the line, X-Yachts redesigned the X4.3 with a sleeker and more modern hull and deck.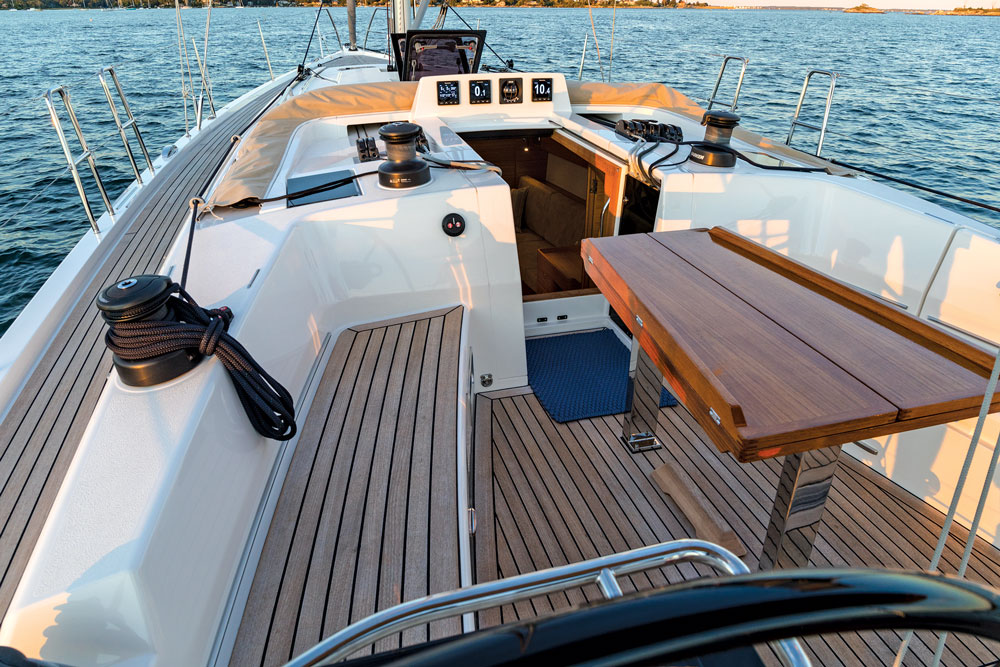 Billy Black photo
Innovative features such as opening portlights that allow for better ventilation and adding a hinged acrylic companionway door were just some of the changes that improved life onboard. The biggest change—a complete redesign of the hull shape—required new molds. The wider stern sections above the waterline brought the maximum beam aft, and with soft chines, added more room for interior accommodations.
X-Yachts are built in Haderslev, Denmark, a country tucked between the Baltic and North seas, where seafaring is in the DNA. With a reputation for producing fast, sexy racer-cruisers, the company splits it designs into Cruising, Xp performance and the Pure X-yacht ranges, which has five models including the X4.3. These performance cruisers are not designed to a rating rule, but are often seen winning races around the world. The new X4.3 has a PHRF rating of 37.
The chance to sail this new 43-footer was intriguing because the boat tested was the personal boat of Bob Rogers, managing director of Rodgers Yacht Sales, the U.S. importer for X-Yachts, and he had a hand in choosing options.