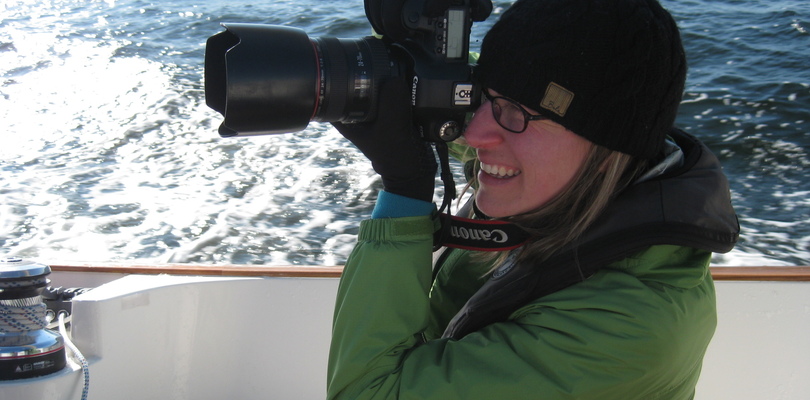 Marianne excels at the challenges that come with photographing sailing images. Growing up on the shores of Lake Michigan, the Great Lake sparked her photographic interests at an early age. During college in Newport, Rhode Island, then on to London, her camera never set idol.
Currently she is based in Rhode Island with a studio only a short walk from the wharfs of Newport. In addition, Marianne has a passion for travel photography which goes hand in hand with sailing like lobster to butter. Marianne's work is not limit to only water as she also shoots commercial, agricultural, and learning institutions.
Visit her website at www.mariannephotography.net.