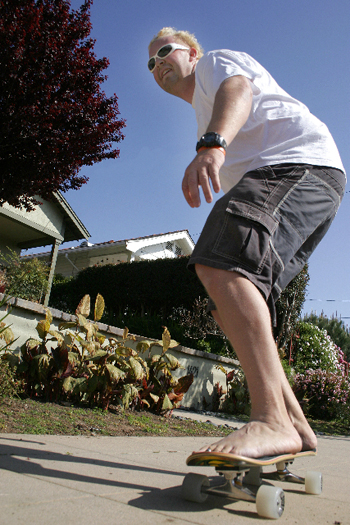 Paul Todd works works at a Photo Agency called OUTSIDE IMAGES LTD. with one of the nicest guys in the world Bob Grieser
The pair spend a lot of time shooting fresh stock images to populate the photo library with new work going up every day.
The online library is set up so anybody can purchase a print from any shoot at any time and have delivered right to their front door.
OUTSIDEIMAGES.COM has been filing images from around the world since 1990.
We have been the official photographers for the Volvo Ocean Race that traveled to all four corners of the earth in the most extreme conditions that I have ever shot in. Sailing on board the boats is just a mind blowing experience that soon wears off and it's all about hanging on and doing your job.
Also we have been the official photographers for the Louis Vuitton Cup at the America's Cup, which has been an honor and a privilege working with some amazing people. The 2013 America's Cup in San Francisco brought on a whole lot of new challenges with the speed of the boats and deadlines every day. Paul shot for both Louis Vuitton and Getty Images as well as making sure our the library was up to date every day.
These days you can find me at any regatta in the US shooting for commercial clients big and small looking for the best light and a different angle.
When Paul is not on the water shooting nautical images he likes to ride his long board (scare board ) or spend time at farmers markets looking for fresh produce to cook in the kitchen. Mastering the southern style of wood smoking is a hobby that is turning in to an obsession.
You can follow Paul on Instagram, at his travel blog. He can be contacted at 401-236-4554 or through his website OutsideImages.com.