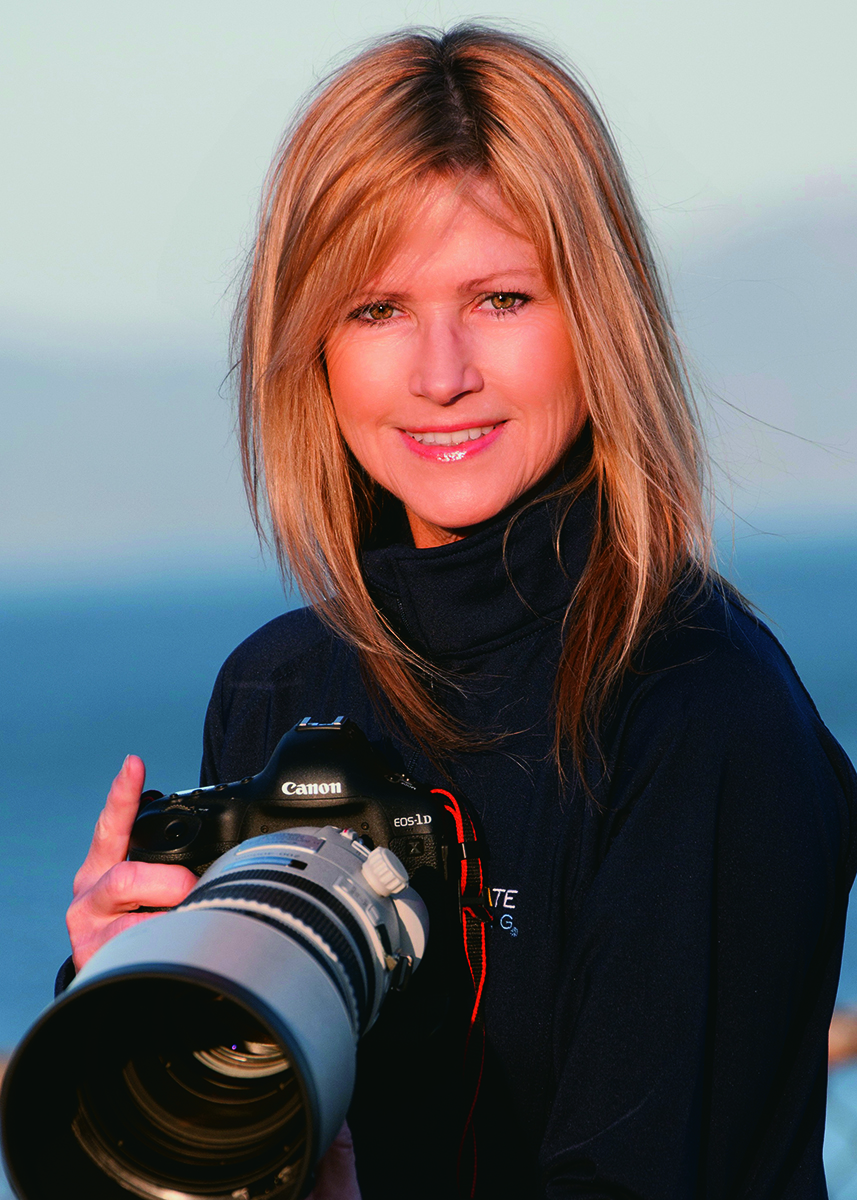 Sharon Green has been capturing electrifying images of performance sailing for more than three decades. Her annual Ultimate Sailing Calendar, featuring the highlights of competitive yacht racing around the globe, is eagerly anticipated
by thousands of boating, sports and photography enthusiasts worldwide each year.
Sharon has also been extensively published in the world's foremost boating periodicals, and has published two books* since first taking up a camera in High School. Since then she has worked on eight America's Cups and countless other high profile campaigns and regattas. In recognition of her extraordinary accomplishments in photography, Sharon was awarded an honorary Masters Degree from the prestigious Brooks Institute in Santa Barbara, California, where she resides.
Sharon is happiest when photographing on the water or from a helicopter, in "fresh-to-frightening" conditions, in search of the elusive "Ultimate Sailing" image.
"My greatest satisfaction comes when it all connects—the anticipation, organization, high-powered yachts sailed by stellar crews, and epic conditions—and combines to create a thrilling photograph," she said. "The pursuit of 'Ultimate Sailing' never grows old. Three decades and I still love the challenge of creating memorable images for my clients and the calendar."
Contact her at 805-682-1175 or visit her website at www.ultimatesailing.com.