Walter Cooper photo
Mother Nature was at her fickle best, but that didn't stop Star sailors from putting their beautifully restored boats through their paces on a fall weekend on Michigan's Gull Lake. Gathered for the second annual Vintage Gold Cup were some of the best Star sailors aboard 20 boats that date back to the early days of the class.
The regatta was the brainchild of Gull Lake sailor Don Parfet and boatbuilder and Star sailor Jon VanderMolen, who added nine more vintage Stars to bring the class to 21 boats.
The sailors enjoyed rounds of golf on the first two windless days but were able to pack in three races on the final day. Winning for the second year in a row was Paul Cayard, who raced the regatta with his son Danny.
"Gem IX belonged to a mentor of mine, Sir Durward Knowles, when he won gold in the 1964 Olympics. Gem IX is now part of the Cayard family, and it was extra special to share this year with my third-generation Star sailor son," Cayard said. "Winning made it that much more special."
For complete results, visit www.vintagegoldcup.com.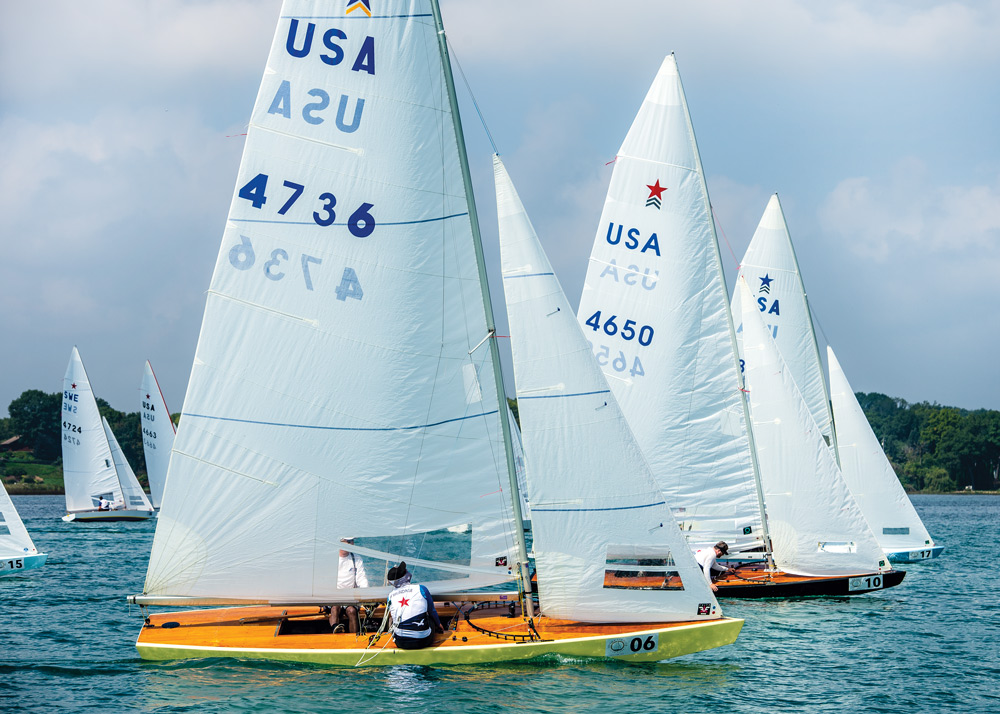 Walter Cooper photo