Woman sailors are joining professional men-only racing teams after organizations such SailGP, the Ocean Race and the America's Cup force the change with new rules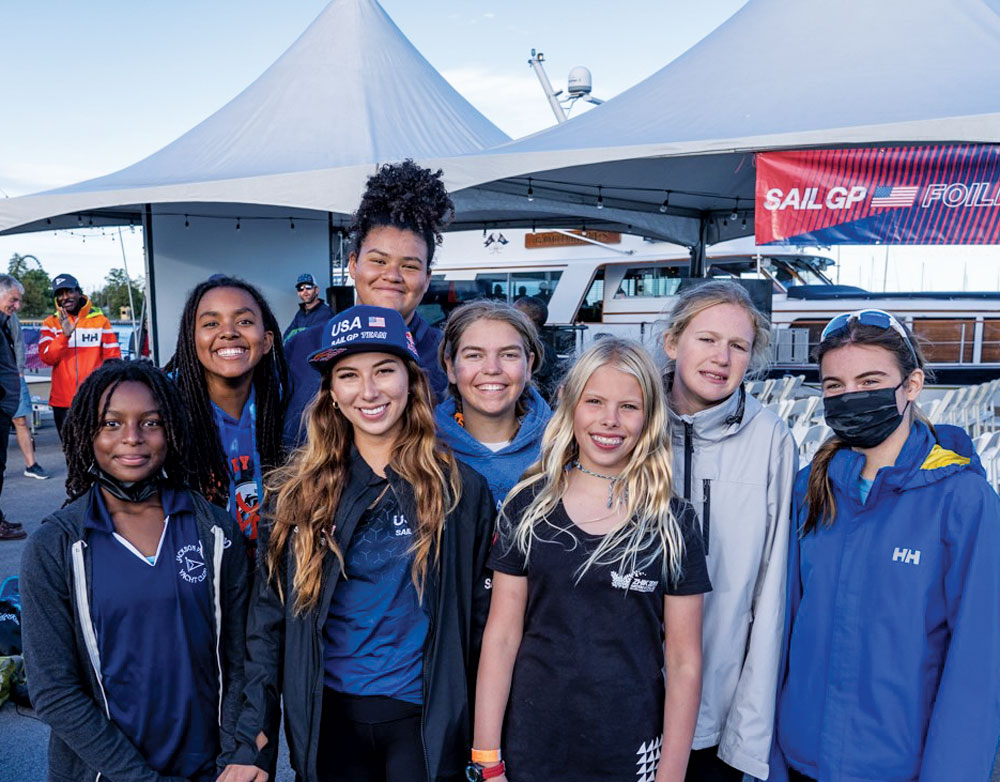 "Jimmy is an incredible skipper," Moroz said. "He is so calm and patient, always pushing all of us to do our best."
The kiteboarder says she is "super motivated" to get on the boat in a race.
"I have to earn my way aboard just like anybody else," she said. "Makes no difference if I'm a man or a woman. This team has been together for two years. Anybody has to earn their wings to break into the club."
After a hiatus from the team to put in some kiteboarding time, Moroz plans to rejoin the team for the final event in San Francisco in March and Spithill is optimistic about his team's chances down the road.
"We have incredible athletes on our team, men and women. We've overcome a lot of adversity with broken rudders, hitting a submerged object and our trimmer going down with a broken leg, but when we get to San Francisco and those big winds, expect us to be right there fighting it out for that million dollars."
Growing up on the other side of world, 33-year-old professional sailor Australian Nina Curtis followed a different path to her berth aboard the Australian SailGP team. She grew up sailing Manly Juniors on Sydney's northern beaches, and won the Women's Match Racing World Championships in 2009 and won an Olympic Silver medal in 2012. She played a key role in her teams' Southern Ocean leg of the 2017-2018 Volvo Ocean Race.
"We had a competition last January in Sydney," Curtis said. "About 50 sailors signed up and five of us went on to a selection camp. There, we sailed WASPZ. It was a crash course, frustrating but highly educational. After I was chosen, the experience has been unreal, it's been an experience of a lifetime."
Curtis' first time on the F50s was the circuit's inaugural event in Bermuda in 2021 and called tactics in Cadiz.
"We trained hard. These are incredible boats. The boys were very forgiving, and they taught me a lot. At the end of the day, I want to compete and contribute. I'll get there—it just will take time."
Curtis said her gig with Sail GP will help her chase her dreams.
"This is a good job with a great crew and it's great to be making a difference and pointing the way for other, talented females," she said. "I can't predict how well I'll do, but I'll sure take a crack at it.
"I have really thick skin. Tell me what I need to do. Don't sugarcoat it. I'll learn and improve. That's how I'll get on that boat in a meaningful role."
Curtis admits to seeing a gender bias in professional sailing.
"It's there, no doubt about it: The Magellan Project is important to helping us break through," Curtis said. "There is so much about sailing that's beyond physicality. Women can do almost anything a man can do on a boat. Grinding, maybe not. But everything else, bring it on."
Across the Tasman Sea, 25-year-old Team New Zealand member Liv Mackay was selected to represent her country by Kiwi sailing icons Blair Tuke and Peter Burling.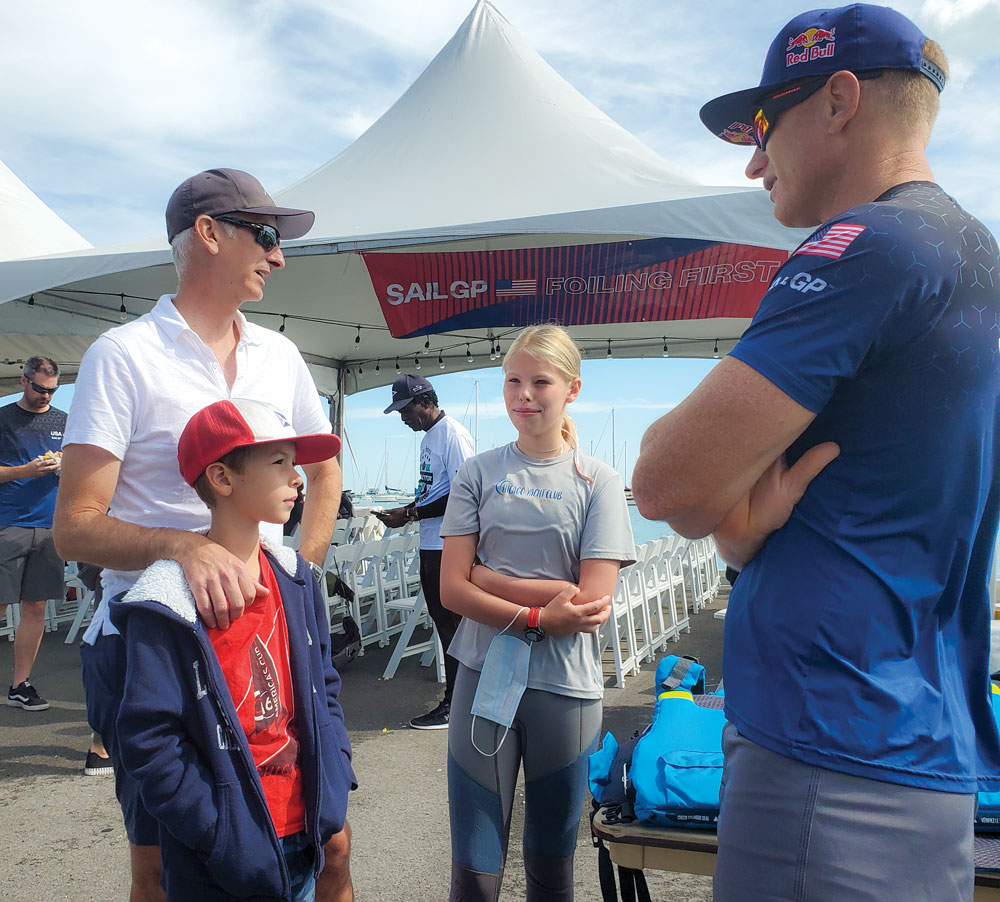 "We had a small tryout with five or six girls. We all knew each other. Blair and Peter came out for it in the middle of their America's Cup defense," MacKay said. "They were awesome. Very encouraging. And once I was selected, I realized how lucky I was to have these two guys coaching me and getting ready to sail."
MacKay, who splits time on the Kiwi boat with 27-year-old Olympian Erica Dawson, said being a rookie had its advantages.
"No question is too dumb to ask," she said. " The guys are very patient with me. It's learn by doing. The curve is steep, but they all want me to succeed, and we work hard at it."
MacKay said it was important to women's success in professional racing that SailGP added the developmental program.
"I know Russell is very keen to set us up for success," she said. "We won't go on the boats until we are ready. It's to his credit that the pace of actually participating in a race is measured and well thought-out."
It's unclear when women sailors will assume more important roles in the SailGP racing fleet.
"SailGP's recent rule change to include female athletes is yet another small step forward in the pursuit of a more gender diverse and sustainable league, and it's fantastic to see the euphoria amongst those female sailors experiencing racing on cutting edge cats," said Abby Ehler, Magenta Project director. "But a side of caution, as it needs to ensure that in parallel with these rules comes the importance of avoiding any potential negative outcomes such as the resentment of those who do not benefit from these rule changes, and ensuring the development and communication of these changes is done in a way to maximize their uptake and support."
"It all depends on how we progress through this stage," Curtis said. "I'm not sure a mandate to get us on board is the best avenue for success. But at least it gets us on the boats in a competitive situation. Calling tactics is not an insignificant role. From there, I think the strength of the female Sail GP athletes will shine through and we'll be fighting it out for slots on the boats on the basis of our skill. Not our gender."
More than 4,200 miles away from Perez's debut in Cadiz, young sailor Harris beamed with excitement as she watched her hero cross the finish line first. "Cool," she said to her dad. "Very cool."
"I want to win. I know that when I get on the boat, I can help the team win because racing is all about winning," Perez said. "I'm not in it to be a figurehead. I know I can contribute in a meaningful way. Just give me a chance."