The ups and downs of a transit through the Panama Canal goes smoothly with the Panama Posse
So, as news traveled through the Posse network that canal transits were being delayed up to two weeks, Freedom sprinted through Costa Rica.
Betsy Senescu photo
"Much of the information the agent needed, wouldn't be available until we got closer, as we had to provide our last 10 ports and dates we left. And you can't get on the schedule for transit until you arrive in Panama, get measured and inspected," she said. The race was on.
Every possible dimension, aspect of construction, documentation and even details on the transit crew had to be submitted, but having an agent, plus internet access and a printer onboard, made the process easier, Sheri said. All told, the transit would cost around $3,000 including transit tolls, fees, the advisor, a line handler, lines and cruising permit.
While we awaited transit day we tackled provisions, laundry, preparation and repairs, and explored Panama City, a lively metropolis flavored by the many nations that travel through the waist of the Americas. The city has one of the most unique and stunning skylines made up of spiraling high-rises contrasting with the French Quarter vibe of the historic city center Casco Viejo. Great restaurants and shops are a plus.
Finally it was canal day and David steered us through a dazzling and daunting sea of lights. The radio crackled with various dialects of the canal's traffic control system, some voices much too chipper for so early in the morning.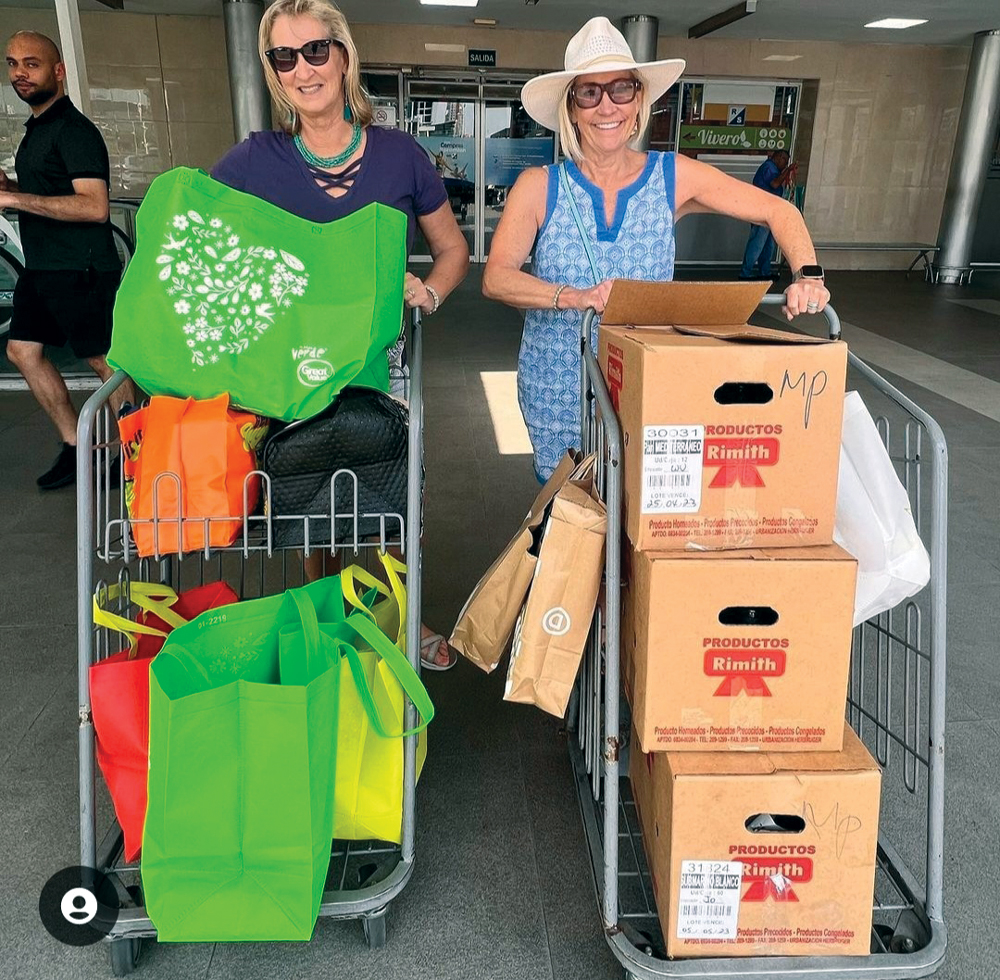 Betsy Senescu photo
We had departed the dock as soon as Guti, our hired line handler, arrived at the marina with the four compulsory docklines, each about 150 feet long and more than an inch thick. Picking our way through the bustling staging area David abruptly became concerned about a boat aiming at us at a rapid rate of speed, until Guti pointed out it was the advisor. After a close encounter of the nerve-racking kind, Ivan stepped aboard Freedom and the transfer boat zoomed away into the dark.
Ivan said he had 32 years of canal experience beneath his belt and while he would never take the helm, we were to follow his instruction exactly. He was equally polite and professional, directing us right away beneath the Bridge of the Americas and officially into the Canal Zone. Our path was about to take us through the dual Miraflores Locks, Miraflores Lake, on to the one-step Pedro Miguel Lock before motoring through the Culebra Cut. We would then transit Lake Gatún after having climbed 85 feet and descend back to sea level in the three-tiered Gatún Locks.
"Stand back!"