A pair of 23-year-old friends tackled the Great Loop on a boat a decade older than them with a dog and a cat as their crew. What they found was a profound personal journey filled with wonderful people and inspiring experiences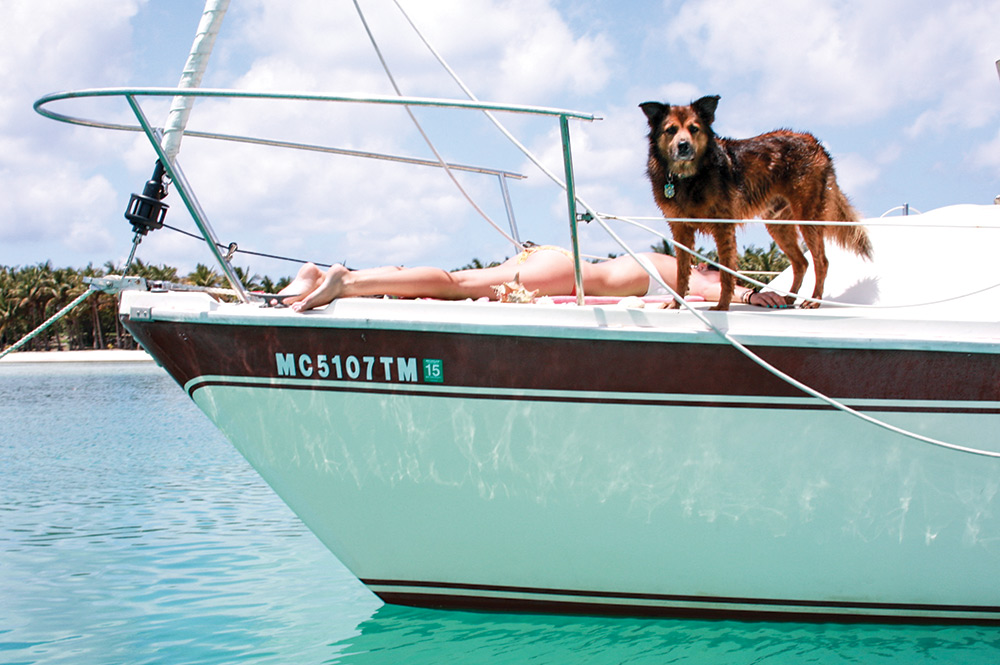 Jessie Zevalkink photo
As
Louise
slowly descended the Mississippi, Tennessee and Tombigbee rivers, the girls connected with their fellow Loopers, making steadfast friendships and logging countless happy hours. They were never alone, Smith said, and that camaraderie grew to define their first Great Loop leg, the segment they simply call "the rivers."
Finally, in mid-November, Louise arrived in Mobile. Reaching the Gulf Coast proved to be a bit of a shock.
"Somehow we got here from Michigan," the girls write. "That is seriously weird. The crazy part is, so many people take this trip, and it is hugely populated with the retired folk. Which we love. Which makes us not actually crazy. Right?"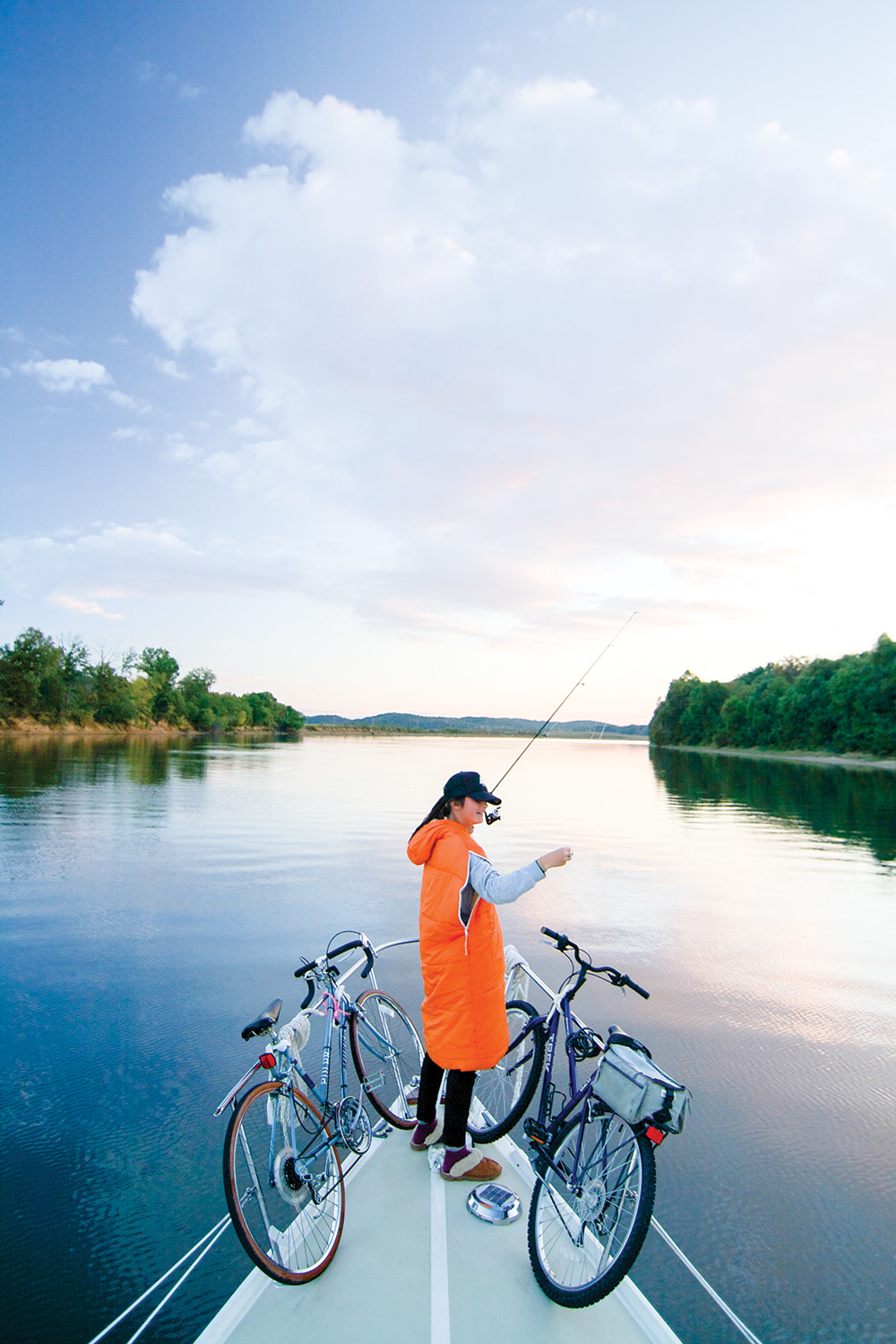 Jessie Zevalkink photo
From there,
Louise
sailed to Fort Myers, Florida, and the first major hiatus of her journey. Zevalkink and Smith were out of money, and they needed to work for a couple of months before pushing on. This would prove to be an effective strategy for sustaining their trip.
"We stop when we need to, work our buns off as waitresses for several months, and then travel as far as we can with what we save," they wrote. "When our bank accounts show less money than our credit card bills, it's time to park."
The girls' next leg took them to the Bahamas, which Smith said was the most challenging portion of their Loop experience.
"We had really big waves," she remembered. "We were afraid to turn around, because we thought we'd flip over. For two days, we just didn't know if we could handle it. In the end, though, the Bahamas was the most memorable part of the whole trip. We had our best and worst days there."
After four months in the islands, Louise returned to Fort Lauderdale, and her co-captains took jobs in the Florida Keys until they had enough money for the final leg up the U.S. East Coast and back to the Great Lakes. That section, the girls agreed, was a revelation.
"Honestly, when we left Michigan, we weren't really thinking about finishing the Great Loop," Smith said. "We just wanted to get to the Bahamas and had no interest in the East Coast. It ended up being so different than what we expected!"
For one, the girls had met so many Loopers during their time aboard Louise, they had "a hundred friends" to visit along the eastern seaboard. According to Smith, the next five months were like an extended family reunion.
"We got to see so many different people," she enthused. "And we fell in love with multiple towns, especially in North Carolina and Maryland."
Nearly six months after leaving the Keys, and two years to the day after departing northern Michigan, Louise sailed back into Northport on September 4, 2014. Two proud fathers zoomed out to meet them in a Mastercraft.
"We cried and laughed like babies," Zevalkink said. "Our dads broke down too."
After the girls returned home, a Northport couple contacted them to see if they would be willing to sell the Cal 27. They were interested in taking her for a long cruise, and they had set their sights on the Great Loop.
"That was so cool," Zevalkink said. "We decided it was OK to say goodbye. Louise did her job. She took us more places than we ever could have imagined."
These days, the 26-year-old friends are in demand as guest speakers, appearing at venues such as the Grand Traverse Yacht Club, Chicago Yacht Club and Chicago boat show to talk about their Great Loop experiences with eager audiences. It's clear their story appeals to boaters of every stripe—and to newbies, as well.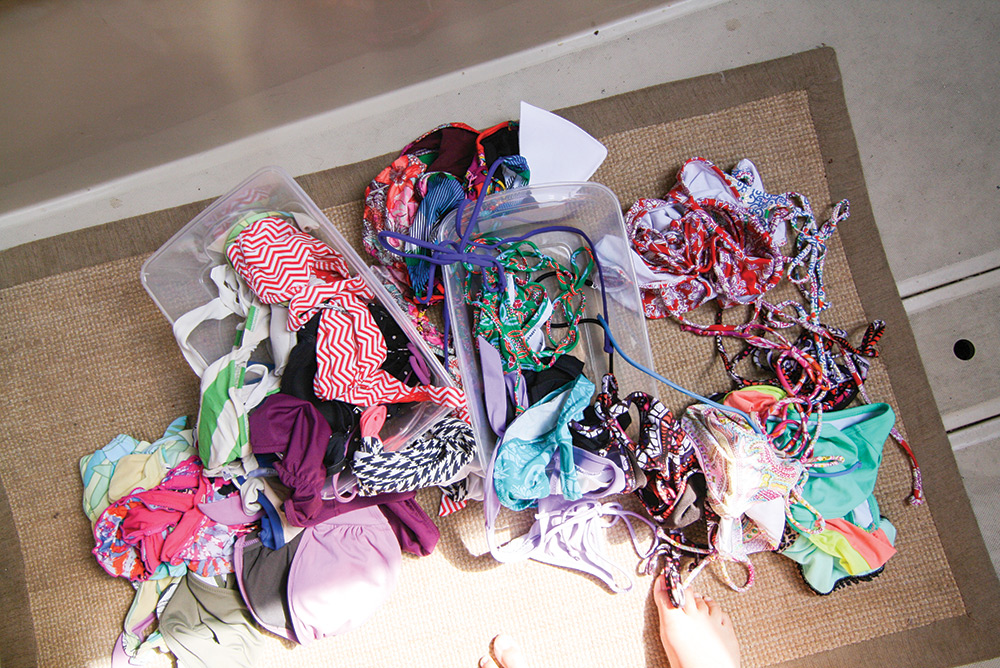 Jessie Zevalkink photo
"Now that it's done, and we've had a couple of months to digest all of it, I think our story resonates with people because it's unique," Zevalkink said. "We were two young girls, not married or retired, not a couple. Our boat was smaller than most Loop boats. And we accomplished what we set out to do."
Zevalkink, an avid photographer, has more than 35,000 images from their two-year adventure aboard Louise. She and Smith started their blog to share photos and stories, and now the next adventure might involve expanding that effort into a full-length book.
"The only Great Loop books you can get are guidebooks and books by retirees," Zevalkink said. "I would like to write a book, and people keep asking about it. Now I just need the confidence! We want to introduce the Loop to a younger generation."
That was, in fact, the mission behind the whole trip: To inspire other young people, to get their wheels turning. To demonstrate that you can take off on your own amazing adventure without a lot of money, possessions or previous knowledge. To deeply consider America's Great Loop a possibility, a profound personal journey, and a test of friendship.